Create Amazing and Impressive
E-Commerce Videos
Just From a Link
Increase your online sales by creating AI E-Commerce videos with Elai.io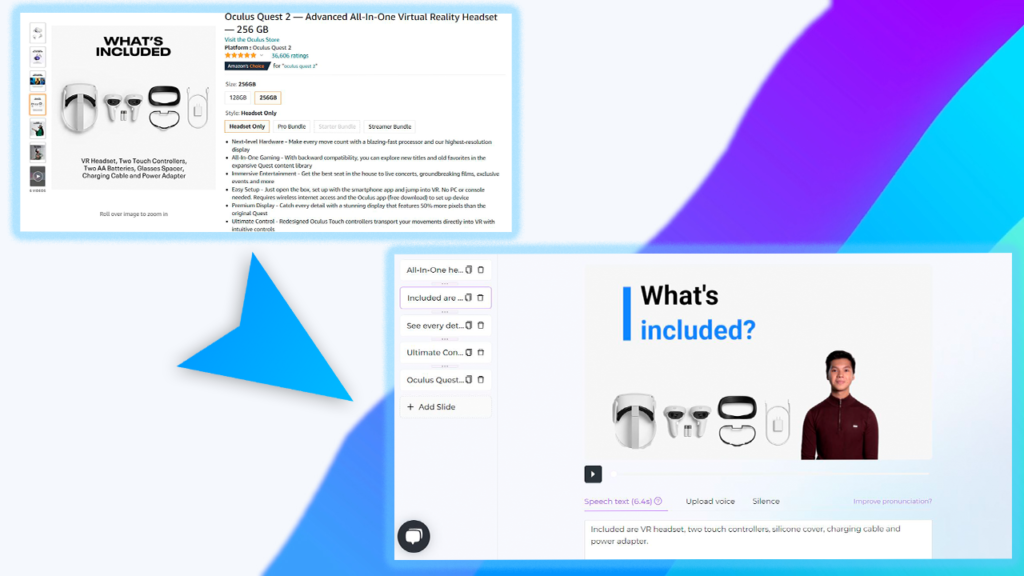 Link-Based
Effortlessly make a video of your product just by pasting a link.
65+ Languages
Generate videos in different languages to fit your auditory.
Edit Easily
Editing your video is a piece of cake. You can always log into your account and make the needed changes.
Create E-Commerce Videos Effortlessly
Selling online can be endlessly effective and profitable with a modern, smart approach. Adding a video review of your product can increase the sales rate significantly and bring more attention to the item. However, no matter how useful a video can be, shooting one takes tons of time, costs, and effort.
Let Elai.io step into the picture and help you out, facilitating your video creation process. Now, it is easy to create E-commerce videos without any special equipment or skills. With Elai.io's AI, the videos can be generated straight from text or a link to your product's landing. This is not the only advantage, of course. See what else Elai.io has to offer.
Reasons to Start Creating AI-Powered
E-Commerce Videos and Never Look Back
Get High-Quality Video Content
The videos that you generate with Elai. io's AI are of high quality and ready to be used on any social platform.
Create a product overview video from the text that already exists on your site. Just paste the link to the right landing and then render.
Elai.io gives you the opportunity to create videos using the e-commerce video maker in 65+ languages. Localize your product and sell worldwide.
Customize the Video in any Way
If this is something that floats your boat, upload your own pictures and videos to use as the backgrounds for your video. The user-friendly interface of the Elai.io builder will help you customize the video easily.
Take Advantage of the Digital Avatar Library
Having a person on the video does wonders to the engagement, but hiring an actor is not always the best solution. The search for the perfect actor takes up your time, costs, and ultimately does not guarantee a flawless result.
These worries should not bear your mind as there is a modern way to have a person in a video – Elai.io's product video creator is ready to solve these problems.
To get such results, take advantage of the Elai.io digital avatar library. The avatars are diverse and have different looks to fit the mood of the video. They are able to voice any text with the amazing text-to-video solution.
Generate Your Own AI-Powered Digital Avatar
A next step and a wow factor is the creation of a custom digital avatar that looks like you. A product video maker is not the only thing available for your use. A custom digital avatar is always camera-ready and at hand to be in your e-commerce videos.
Having a company representative in your video builds trust and leads to higher sales rates, Why not have the company's CEO as an avatar? This way, it is always easy to fit video making in their schedule, as they do not even need to be present.
How Do I Create an AI E-Commerce Video?
To create an AI E-Commerce video effortlessly, follow these steps:
Copy and paste the link to the product description into the builder;
Click the "Render" button.
If you would like to create a video from scratch, it is easy as well. The user-friendly Elai builder will be of help. Watch this tutorial to find out how.
Create E-Commerce Videos Online With Just a Click
Create E-Commerce Videos Online With Just a Click
Give your business the sales push it needs with amazing E-Commerce
videos that will take it to the next level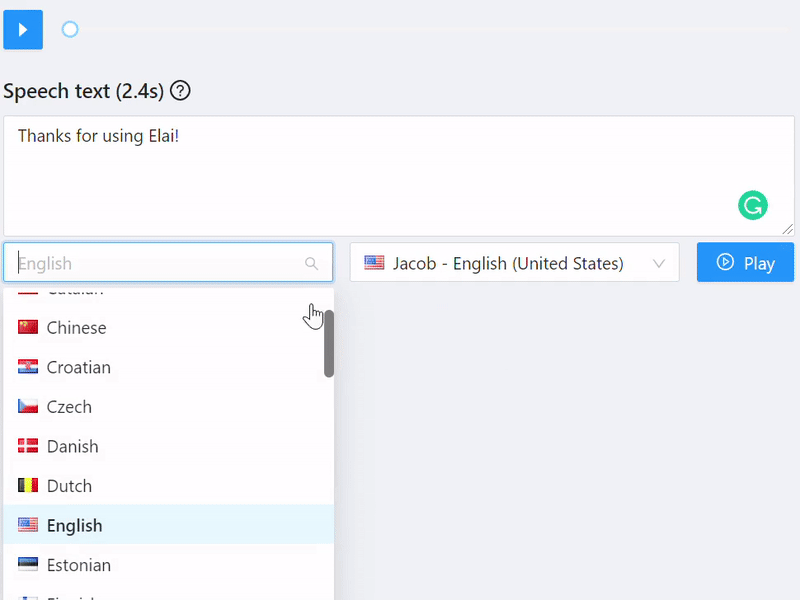 Localization has never been so easy. See how your videos can reach an audience in every corner of the world – all thanks to Elai.io.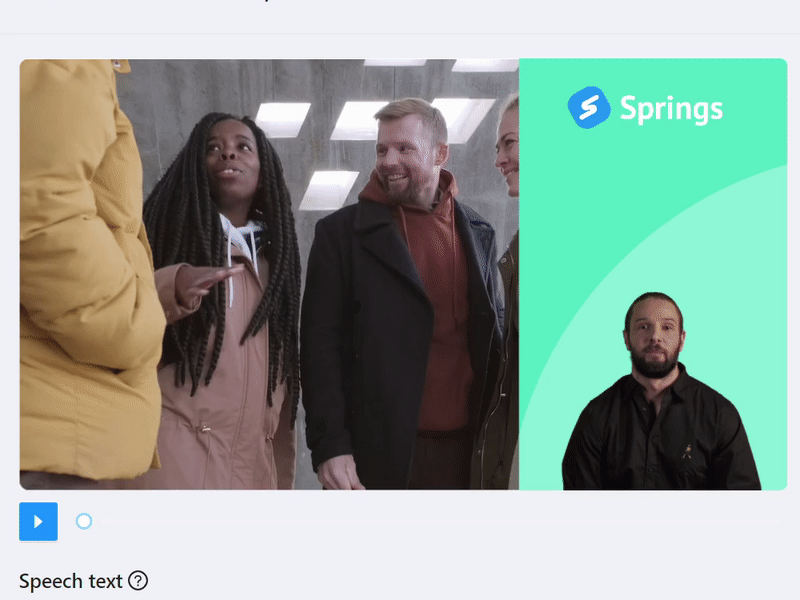 Choose from a wide variety of video presenters
Depending on your audience, Elai.io's library lets you pick a presenter of your choice and use it in any of
your videos.