Check Out The Top Synthesia Alternatives | Elai.io
Vitalii Romanchenko
The world loves video content! Since 2018, we've been watching twice as many videos online. As a result, marketers are putting videos at the top of their to-do lists. But making these visual masterpieces can be tough and requires a lot of time and resources.
Lucky for us, the magic of artificial intelligence technology brings new efficiencies to the video-making process. With AI on our side, the creative process is becoming easier, faster, and even more exciting!
If you're tired of spending countless hours creating marketing videos, there's a new technology that can help. Using artificial intelligence video creation software, you can turn your written content, images, and descriptions into stunning videos quickly and affordably.
This technology is revolutionising the video-making process and making it accessible to anyone – even those without video production experience. Say goodbye to hours spent editing and perfecting your videos and hello to effortless yet high-quality content creation.
One popular use of AI video creation software is text-to-speech video creation, which is ideal for creating videos, tutorials and promotional content.
Creating videos, whether recording and editing or using cloud-based tools, can be time-consuming and tedious. However, software like Synthesia and its alternatives are now considered a popular and frequently used editing tool for creating Talking Headshot videos with humanoid avatars.
Although Synthesia is effective, it has some drawbacks. This raises the question of what Synthesia.io free alternative exists. You should also consider Elai.io, Heygen, Descript, Lumen5 and Rephrase.ai.
If you want to effectively create video content in 2023, take a look at the software options on offer, consider the benefits of each, and pick the one that best suits your needs.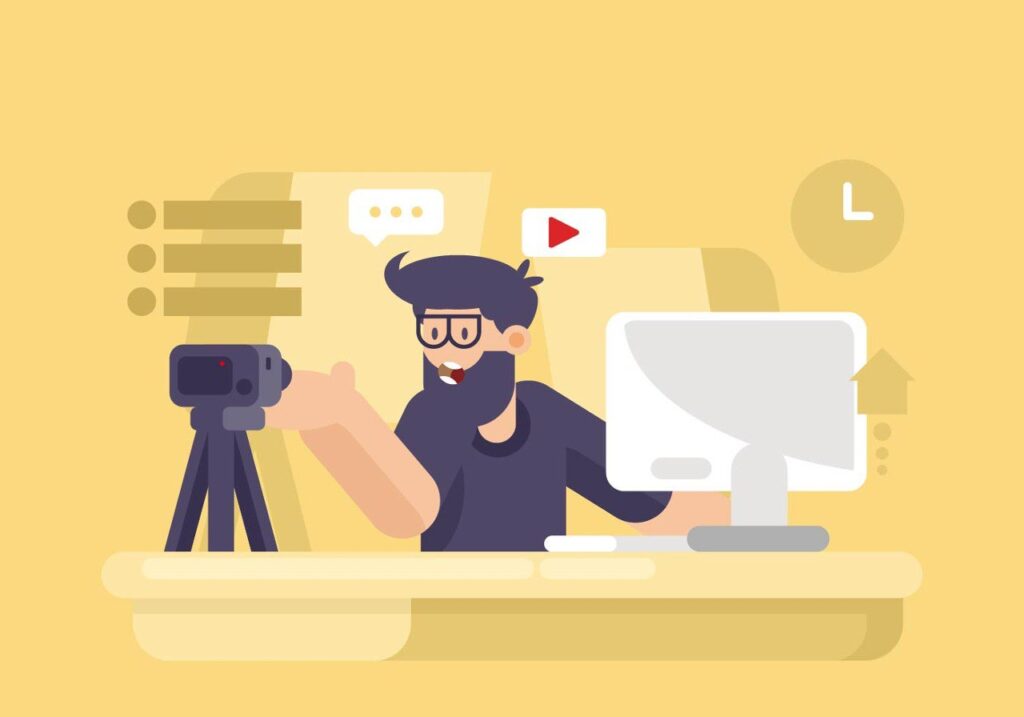 Explore Synthesia.io Free Alternative😎
Have you used Synthesia.io for video creation? Here is a list of programs like Synthesia to get you started:
Synthesia.io is an artificial intelligence video creation platform that uses machine learning and automation algorithms. The basic idea is that it helps enterprises and businesses create video presentations to make their workflow more efficient.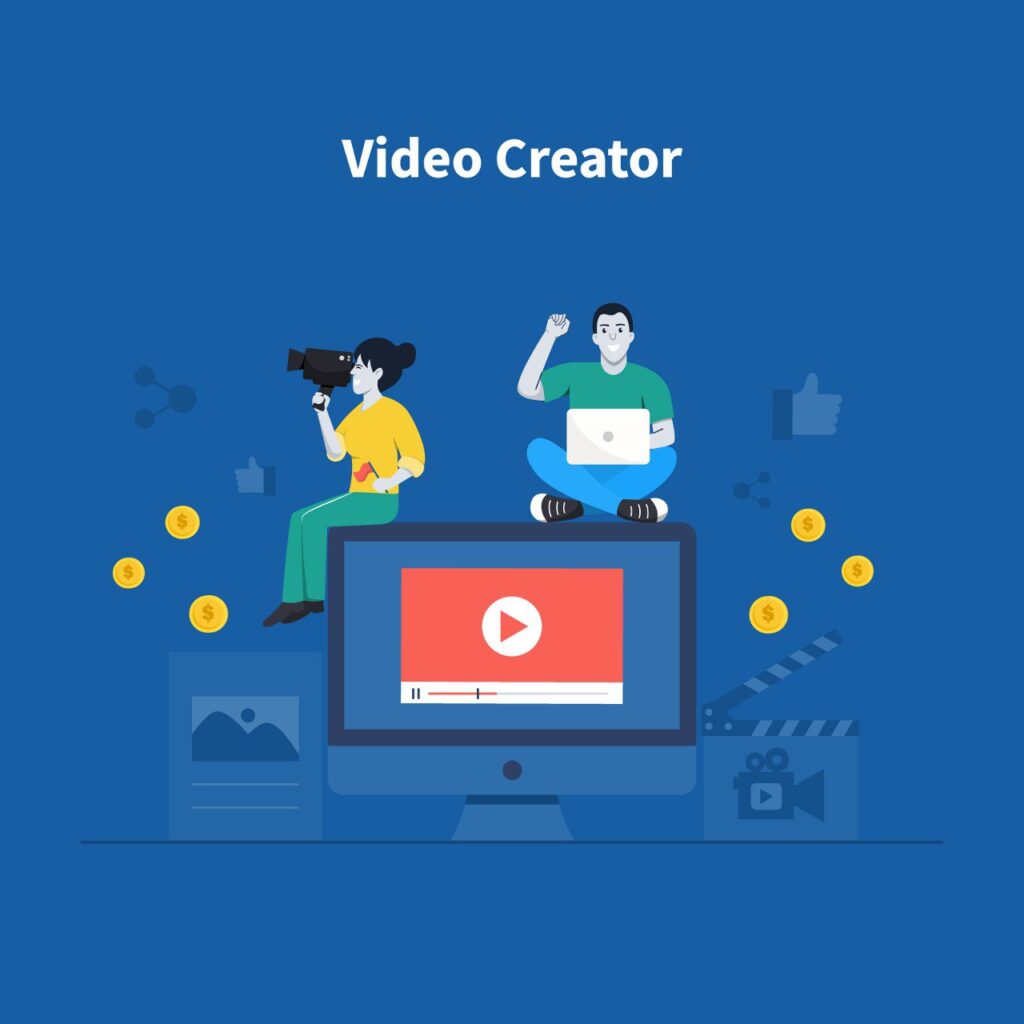 Synthesia has its own templates and animations, plus there are voiceovers. However, there are also some flaws in the application that you should look out for before proceeding.
Prohibits paid promotions: Synthesia and its avatars cannot be used in conjunction with paid promotions or popular advertising campaigns. Unfortunately, this can be frustrating for those seeking to monetise their content. 🙀

Poor support: some users may feel uncomfortable while trying to get the tech support; they need to subscribe first. 🤔

Minutes that you bought burn in the next month. They are not rolled over to the next month. This means that if you're a heavy user, you'll have to be careful about how much you use each month so as not to waste any time or money. 😋

Synthesia's pricing is quite high compared to other video creation platforms. 😊
Top Synthesia.io Free Alternatives 😊
Elai.io is an all-in-one video maker and editor, a great Synthesia ai alternative that utilises AI-powered avatars to make recording and editing videos effortless. It is a top pick as an alternative to Synthesia because it allows even those with little to no experience to create professional videos with speaking avatars.
Elai offers a range of voices in over 65 languages and provides templates for various occasions, making connections with viewers through online and offline channels. To use Elai, simply select your favourite AI avatar, type in or paste your script, click "Render" and your video will be ready within a few minutes.
The final, rendered version of the video will feature a lifelike spokesperson narrating your typed-in script in a realistic manner and accent, using natural gestures and movements to deliver your message.
The Elai video templates also make it simple for anyone to create high-quality videos quickly, regardless of their editing or directing skills, background, and knowledge.
Elai provides you with a balance of simplicity and advanced features, making it easy to use while still having a wide range of options.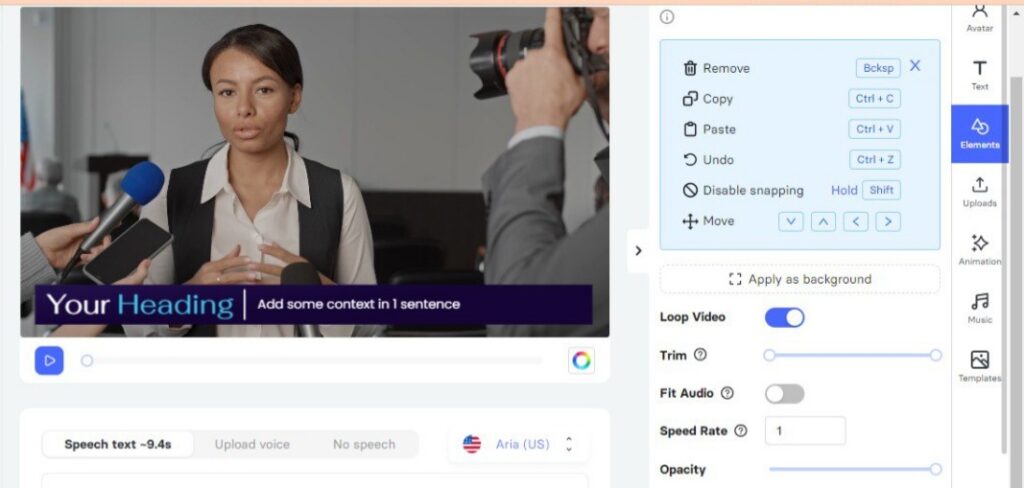 Text-to-video generation with GPT3 integration

AI talking avatars

65+ languages supported

Dozens of templates are available

Easy-to-use interface

User-friendly pricing

Free API access

A wide selection of digital human avatars, including the option to upload your portrait

Enables you to create text-to-video content in minutes

Offers a free trial credit

Helps improve customer experiences with personalised and quick responses

Automates repetitive processes, allowing you to focus on more impactful tasks

No technical or editing skills are required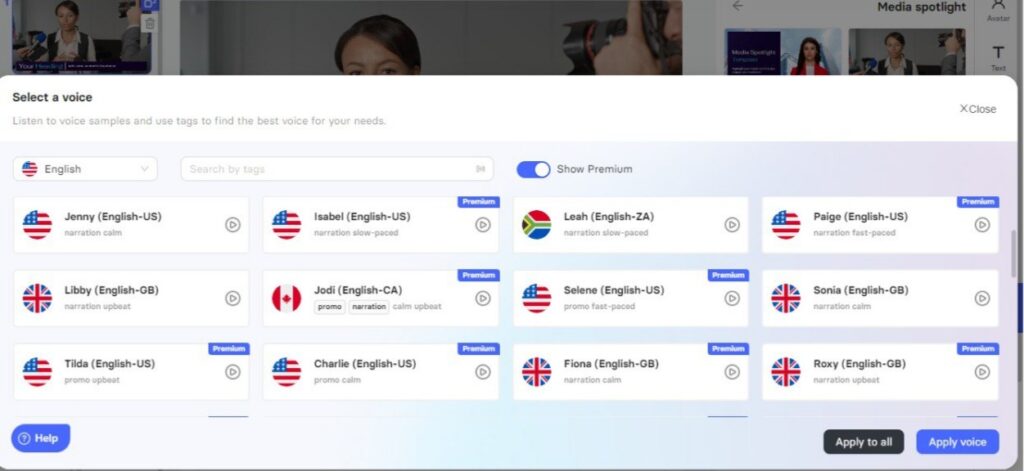 Top Features of Elai:
Access an extensive library of animations, special effects and backgrounds.

There's a text-to-video option that allows you to turn blog posts and articles into amazing videos.

You can easily share a link to the video on the social network you want.

A wide selection of customizable video templates in over 65 languages.

A user-friendly editing panel that allows you to create and edit videos quickly with AI assistance.

The ability to add captions and overlays of text or images to make your videos more engaging and interactive.

The option to use a talking photo or choose from a range of real human avatars.
Elai.io is the perfect Synthesia ai alternative for anyone who wants to create amazing videos in no time and with little effort.
With its AI-powered avatars, customizable video templates, text-to-video options, and user-friendly editing panel, you can start creating high-quality videos quickly and easily without having any technical or editing skills.
Plus, its pricing is very competitive making it the perfect solution for businesses and individuals alike. So get started with Elai today and see just how easy it is to become a video maker!
HeyGen is synthesia.io free alternative, an application designed to create and edit videos. It has its own avatar library with AI. Speakers without any background in video editing or processing turn to this software for help.
The platform is also bundled with features such as automatic lip-syncing, facial expressions and animations.
Editable video templates: availability of more than 20 languages and 100+ templates.

Text and image overlay on video: Users can add text or image elements on top of video files.

Talking pictures feature: users can control portrait speech by uploading a photo

PPT/PDF Import: the software allows users to import PPT/PDF files.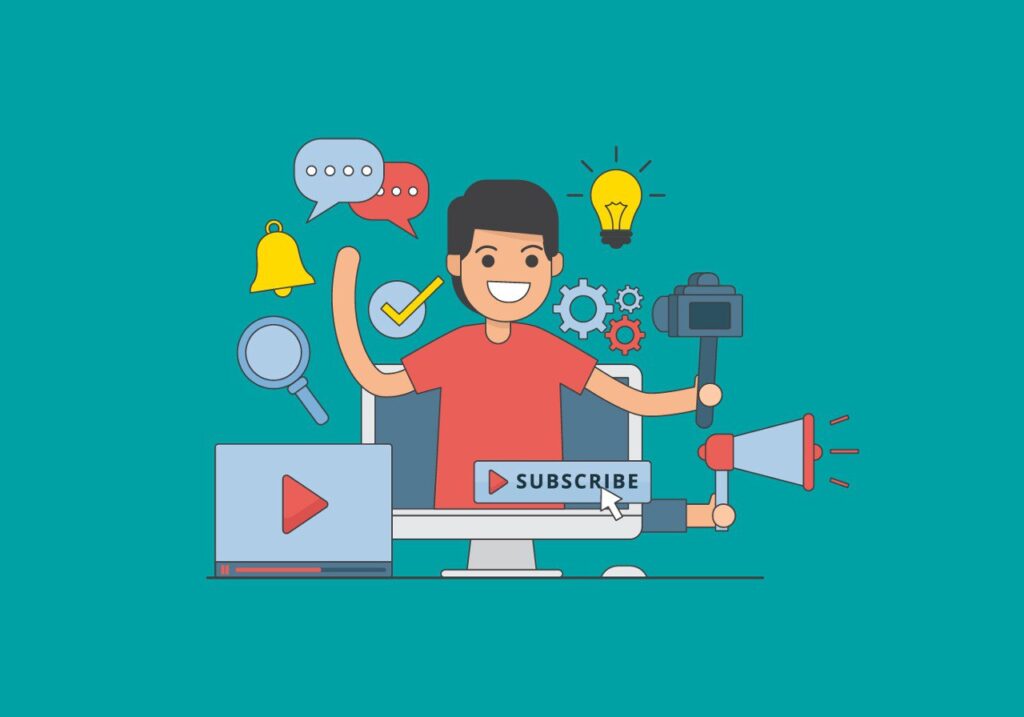 You can choose the accent you need in 40+ available languages.

Available templates make the process of video creation more organised.

Possibility to upload your own audio files.

No editing or directing skills are needed.
Not really user-friendly on a mobile device.
Some slowdowns may occur when trying to send videos by multiple users.
You can only get the price information you need after logging in.
Descript is another synthesia.io alternative, an affordable tool that combines various aspects of podcast recording and audio recording in one software. It is a good tool for recording, editing and creating audiograms for English-language podcasts.
It has a transcription option which reduces the amount of work with traditional manual methods of translating speech into text.
Top Features of Descript:🎉
Accurate transcription: it comes with automatic speakers and detectors.

Removal of placeholder words: the application can determine whether to automatically remove duplicate words.

Easy video and audio editing
The app has a user-friendly interface

Provides the ability to remove unnecessary words

Creates a library of content in the form of catalogues, no matter if it's a video, podcast or something else. 

Integration with Zoom and other recording tools.
There is no editing function, which professionals may need.

It does not create a formatted invoice that can be sent for reimbursement.

The application needs to be constantly updated and this can disrupt workflow.

Voice cloning supports only the Engish language.
Lumen5 is a synthesia alternative, which is a platform designed for brands and businesses that need to deliver training or experiences for video content that will engage a certain audience.
The artificial intelligence in the app is capable of extracting quotes that represent an article or upcoming video of the user. The tool also has a voiceover feature.
Top Features of Lumen 5: 🤔
A

utomated workflow: RSS feeds allow you to create videos using artificial intelligence.

Text to video with subtitles: The tool converts articles and blog posts into video content.

Video resolution. You can set the video resolution to 480p, 720p, or 1080p.

Video optimization: The application allows you to optimise each video for better performance.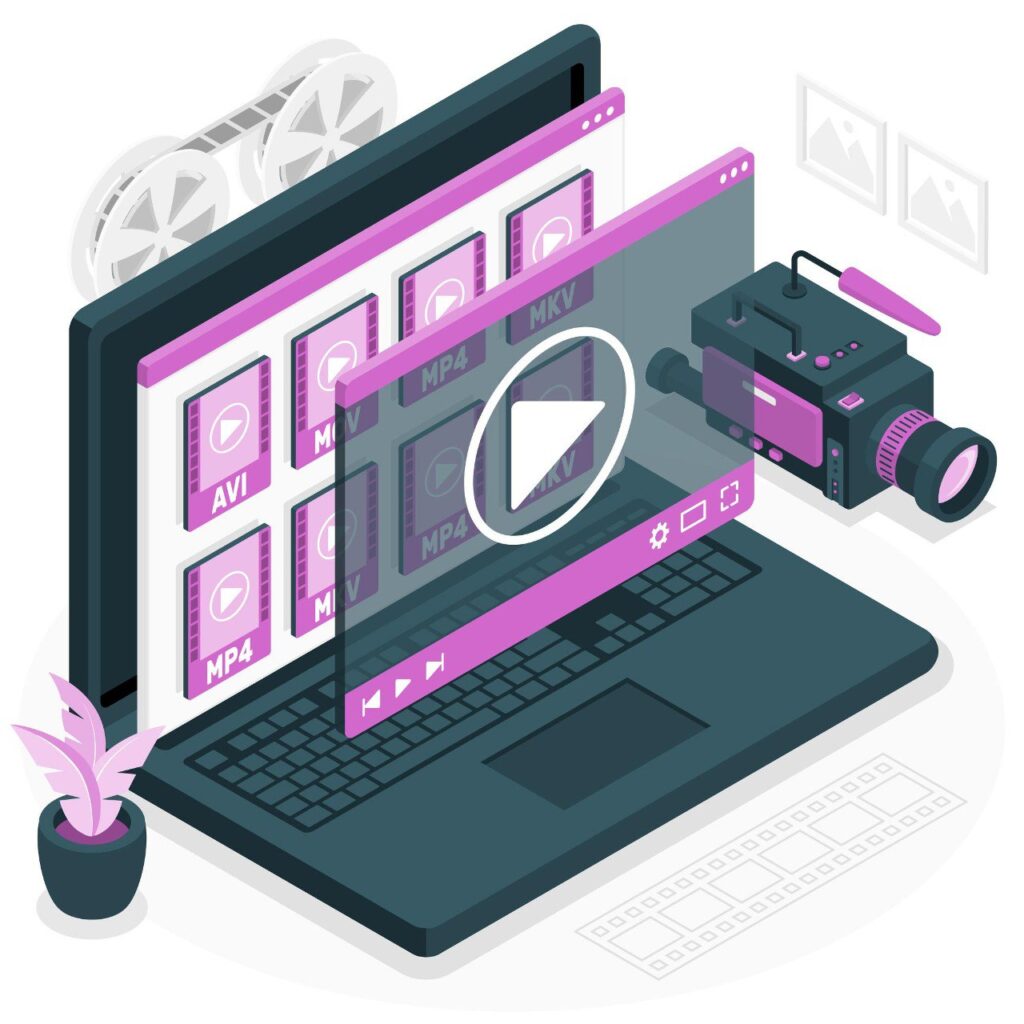 You can turn articles and blog posts into video content

Users can create video clips from existing videos.

A voice-over with background music is available.

Requires no video editing experience from the user to get started.
Occasionally there are glitches in the app that make it difficult to work with some settings, such as increasing the volume and placing text.

You need to spend extra time rendering the video.

You can only place a selection on one section of the text, not two different areas.

There are no built-in artificial intelligence avatars.
Synthesia is an application for creating audio-visual content quickly and efficiently. It comes with an AI-powered transcription feature, easy video and audio editing, voice-over functionality and other recording tools, as well as automated workflow capabilities.
On the flip side, it does not have an editing function, does not create a formatted invoice that can be sent for reimbursement, and needs to be constantly updated.
Rephrase.ai is an option for content creators and marketers looking to create audio-visual content. It has features such as lead generation support, human presenters, and the customization of avatars. However, compared to Synthesia, it is slightly more difficult to use and has fewer features. That is the reason we have presented some of the worthy Synthesia alternatives.
Elai.io is a great option for content creators looking to create quality audio-visual content. It has a text-to-video conversion feature, automated workflow capabilities, video optimization options, and a range of voices in over 65 languages.
It provides templates for various occasions, making connections with viewers through online and offline channels.
The best part about Elai.io is that users do not need any video editing experience to get started. Elai.io is a great place to start for content creators who are looking for an affordable and easy-to-use option.
It is versatile enough to be used across different industries and provides users with the features they need to create quality audio-visual content.
So, if you are looking for a tool with easy-to-use features, Elai.io is the best choice. The platform offers a wide range of features and tools that can help you create quality audio-visual content quickly and easily. Plus, the pricing is affordable and the support team is always ready to help if needed.
Do not hesitate to try Elai.io and see for yourself how easy it is to create high-quality audio-visual content with this powerful tool. You will be amazed at the results!