Increase Your Organic Traffic By
Creating AI Videos From Your
Blog Posts
Start creating engaging and attention-grabbing videos with Elai.io today!
Understanding the value of AI videos
Engaging videos just from text
Regular blogging is known to be a powerful SEO tool - but it only works if the content is high quality. Including videos in your blog is engaging and attention-grabbing.
Localization made easy
Elai.io supports 65+ languages so you can create a video that suits your audience best.
Digital avatar library
Get attention by including an AI-powered avatar in your video - new technology will get your audience curious and fascinated.
Create Blog Post Videos Without Breaking the Bank
No special skills or knowledge are required. To generate a video, create an Elai account and test this technology out using the Free Trial. Easily paste the text into the text area, choose the avatar you like the most, and render.
Add a Personal Touch by Having the Avatar Speak in Your Voice
Upload your own MP3 file into the builder and amaze your followers by voicing over a video with a digital avatar. The recording should be made in a quiet room, so the outcome will be just the way you would like it.
Can I be in the AI video?
You can
request a custom avatar
to be made just for you. This way, you can be in all of your blog post videos without having to film yourself all the time.
Can I add music to the videos?
Of course. You can either choose a track from the Elai royalty-free music library or upgrade to the
Advanced Plan
and upload your own music.
Can I upload my own elements into the video maker?
Our company works according to the principle of individual approach to every client. This method allows us to achieve success in problems of all levels.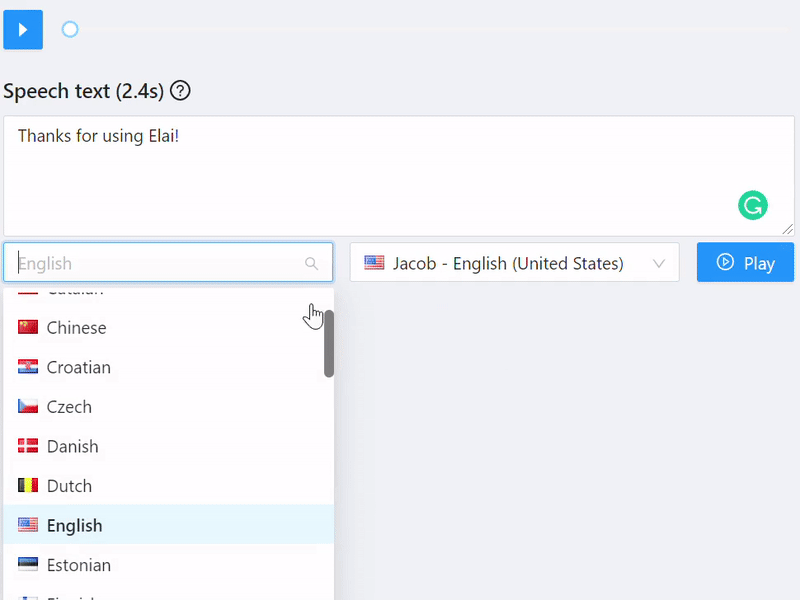 Localization has never been so easy. See how your videos can reach an audience in every corner of the world – all thanks to Elai.io.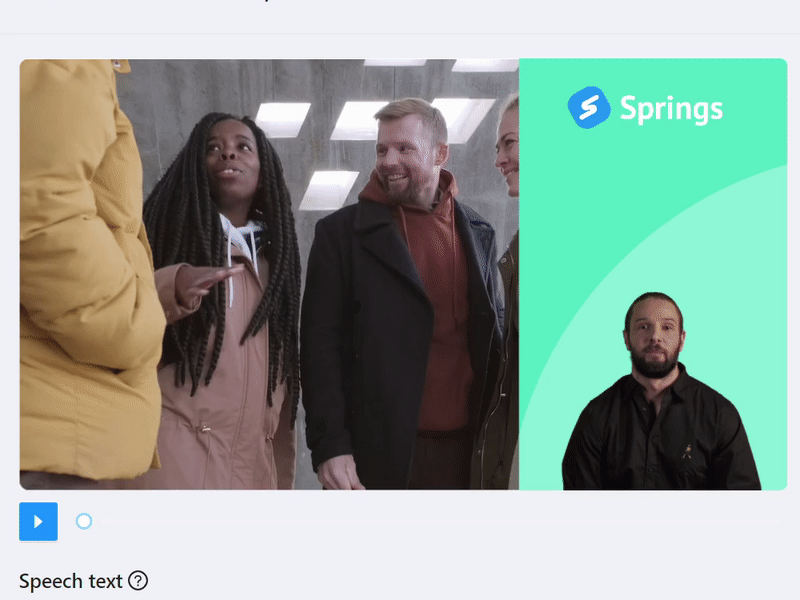 Choose from a wide variety of video presenters
Depending on your audience, Elai.io's library lets you pick a presenter of your choice and use it in any of
your videos.