Generate Competitive AI Videos With Talking Avatars for Corporate Communications
Use Elai.io to bring your Corporate Communications to a whole new level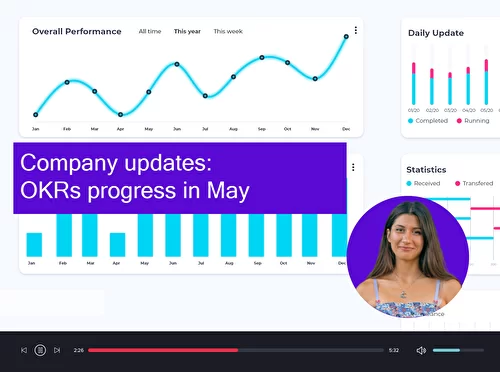 Video Presentations
Create video presentations for corporate communications with your internal and external stakeholders.
Sales Videos
Create sales videos with Elai.io to boost your sales. Engage your customers in a completely new way.
Internal Communications
Make internal company announcements in no time with the help of Elai.io.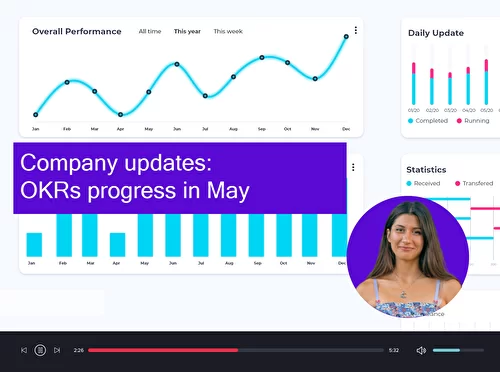 Change the Approach to Corporate Communications
Communication consists of many significant activities. Some businesses even hire a corporate communications staff to handle these tasks. With Elai.io, you no longer need a special team for these objectives. Save precious time, and without nearly any effort make your company grow fast.
Make Your Corporate Communications Better
Turn your corporate presentations into AI videos with digital presenters. Create impressive video presentations within minutes and implement them into your company's communications strategy. Start today!
Easy-to-Use Creation Tool
You do not need any special skills in video creation. With Elai, it is extremely simple to make an awesome video for Corporate Communications with a real human presenter.
65+ Languages
Localization has never been so easy! 65+ languages supported so you can touch the hearts of your employees, stakeholders, and investors in every corner of the world - all thanks to Elai.io.
Time-Saving Decision
Reduce the precious time spent on making a video. There is no need for studios or special equipment. Today, video creation is as easy and fast as changing a light bulb.
See What You Can Create With Elai.io When It Comes to Corporate Communications
Businesses and organizations establish communications with various audiences. See below what video content you can create with Elai depending on the audience and your goals. Boosting corporate communications is a piece of cake!
Create video materials with digital presenters for news conferences, product launches, and interviews.
Customer Communications & Marketing
Build effective relations with customers through AI-powered videos about your product, features, and more.
Announce company news and initiatives with the help of video content created in the easy-to-use Elai builder.
Let Your Business Flourish
With Effective Corporate Communications
Informing & Clarifying
Tell the customers about your company's products or services
Updating & Evolving
Inform investors, the media, and the general public about important organizational developments
Keeping Up & Competing
Ensure that the entire organization is marching toward the same goals
Make Maximum Use of AI-Powered Avatars in Devising Videos for Corporate Communications
Elai uses real video footage when creating video presenters. After that, our AI solution processes it. 
Here 
you may learn more about the video avatars that are currently available. To narrate the text in your video presentation, choose and try any digital avatar from 
Elai's avatar gallery
.
An AI-generated custom avatar is based on video footage of you. Put yourself into the video presentation easily! All we need is just a short video where you speak to make your avatar.
Find out more about the requirements here.
Get in touch with us to get your custom avatar!
Explore More of Elai.io Features for Generating Corporate Communications Videos
Make the quality of your videos skyrocket with Elai.io features below. Explore a complete collection of incredibly simple video editing tools and various templates! Learn more about them 
here
.
Turn Text Into Video
Make a video out of your presentation to attract stakeholders' and investors' attention. Use powerful AI technology to transform your text to speech. The chosen avatar will read your script in any of the 65+ languages available.
Voice-Over Your Slides
With Elai.io, you can make any avatar speak in your own voice. Simply read your text, record it, and add the track to your AI-generated video when editing. For a better outcome, record in a quiet room using a microphone.
Customize in No Time
Make any modifications to the template, or start from scratch. To create a stunning background, choose from a large selection of stock photos and videos. Add transitions to your slides and get a dynamic and action-packed video presentation.
Spice Up With Music
Are you seeking the perfect melody to accompany your AI-powered video? You're covered with Elai.io. Search the stock music library for royalty-free music to use in your next video presentation.
Get Your First Video With Elai.io
to Increase Your Corporate Communications Today
Follow this straightforward step-by-step guide and take advantage of videos for Corporate Communications now!
Choose an avatar, background and add desired text to your slide. Spice up your video with animations, music, slide transitions, and more.
Add speech text to the video for the avatar to voice over during the presentation. Select any speaker from the list to read your text in 65+ languages available.
Click the "Render" button to have the video from text emailed to you shortly. Now you are all set to use it for building up better communications in your company!
One cannot argue the importance of effective business communication. We in Elai can help you establish successful corporate communications with an easy-to-use video maker.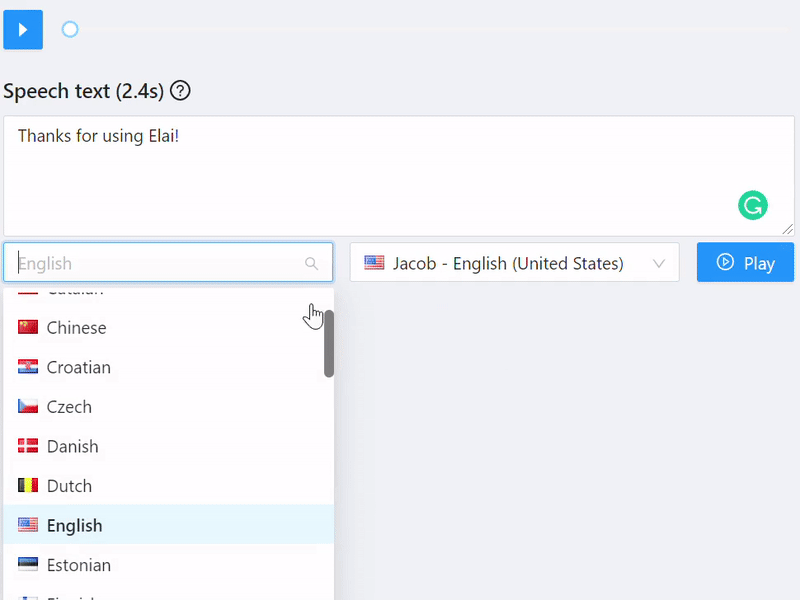 Localization has never been so easy. See how your videos can reach an audience in every corner of the world – all thanks to Elai.io.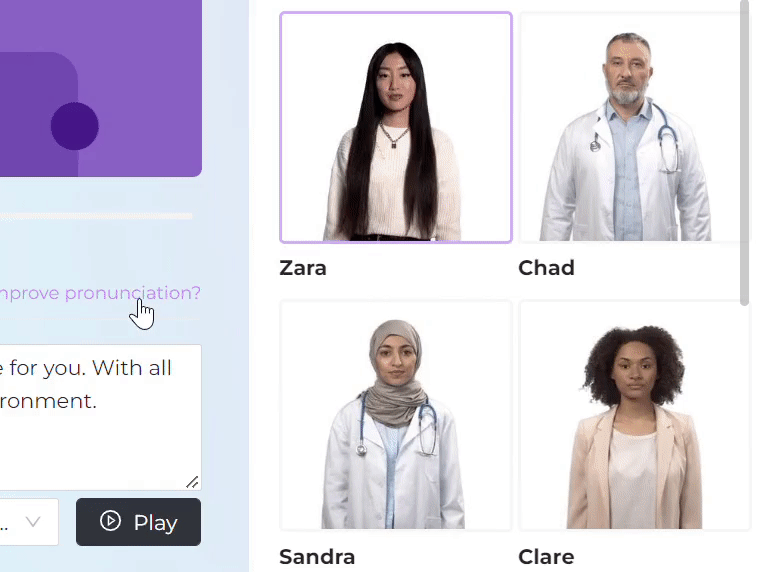 Choose from a wide variety of video presenters
Depending on your audience, Elai.io's library lets you pick a presenter of your choice and use it in any of
your videos.