Discover the Best AI Voiceover for Your Projects | Elai.io
Vitalii Romanchenko
Want to get the most out of life? Start with your finances! It's not just about having money in the bank – financial wellness is an essential part of achieving stability and balance. With patience, hard work, proper planning and understanding you can reach a level of security that will have immense rewards. ✏️
Taking charge of your finances gives you an amazing sense of freedom and security! With just a little effort (not too much!), it's easier than ever for anyone to prioritise financial wellness.
85% of employers agree that offering programs supporting this is hugely valuable – so don't hesitate on working towards greater financial health today for yourself or those around you! 🚀
Staying on top of common money management tactics is crucial in this era of remote work. Webinars can provide you with a great opportunity to stay ahead and plan confidently for your future goals!
Get ready to be wowed by Elai.io's game-changing webinars! Discover how the platform is transforming financial wellness events — making traditional methods obsolete — and get key strategies for hosting a mesmerising virtual event that will have your audience sitting on the edge of their seats! 🎉
Elai.io is the perfect tool to revolutionise how businesses engage their employees on financial topics – it's powered by artificial intelligence and designed with a sleek, welcoming voice that keeps you engaged while learning essential skills necessary for success in the workplace! Perfect for busy people who need to stay informed but don't have time available, Elai.io makes financial wellness training easy and efficient. 📝
Make your message heard loud and clear with Elai.io! With its advanced AI technology, no longer worry about having to say it twice – this cutting-edge voice solution ensures that you get maximum impact from every word. And if you need a helping hand along the way, webinars and resources are available to help make sure everything runs smoothly so communication is never an issue again. Embrace effortless excellence with Elai.io today!
Your Best AI Voice Cloning App

🤔
The Challenges of Creating Webinars 😊
Creating webinars can be daunting, especially when you want them to look professional, captivating, and entertaining. The traditional method of doing this can be expensive, time-consuming, and may not even meet your expectations. 🤗
But with the help of voice-over providers, you can now create webinars that are not only cost-effective but also incredibly fetching. Imagine having a professional voice-over artist narrating your presentation, coupled with expertly designed visuals; your audience will be riveted to their screens from start to finish.
Voiceover actors electrify projects with their incredible performances while robot voice generator crafts a futuristic atmosphere like no other. Now more than ever is the time for creatives to embrace these tools! 🥳
Voiceover has come a long way from the days of hiring soulful radio hosts to breathe life into scripts of varying lengths. But while technology has made our choices of AI-driven voiceover software much more varied, the price tag of some can be beyond the budget of most businesses.
If your project is going to make a stir, you've got to invest in quality! However, talented actors need an amazing recording studio and top-notch equipment for their performances. It can be super expensive. Look no further to figure out what is the solution in this case. 🙌
Have you ever wondered how to make AI voice? With Elai.io, it's easier than you might think! You can create a custom voice that can be used in a variety of applications from virtual assistants to audiobooks.
Elai.io provides a user-friendly platform that allows you to easily train and fine-tune your voice model. Their advanced technology ensures that the resulting voice will sound natural and engaging. 😲
Elai.io not only does it offer the best AI voiceover in the market today, but it also does so with user-friendly features that don't require a rocket scientist to operate. Compared to traditional methods, not only does Elai.io cut down on costs, but it also takes the complexity of voiceover creation out of the hands of experts and places it into your hands.
Throwing together a webinar may seem like an impossible task, as traditional methods can be complicated and expensive. But with Elai.io, you no longer have to worry about breaking the bank or coordinating actor availability! 😎
With just a few clicks of your mouse (and minimal cost!), building impactful webinars is easier than ever before – giving your ideas the platform they deserve without any added hassle!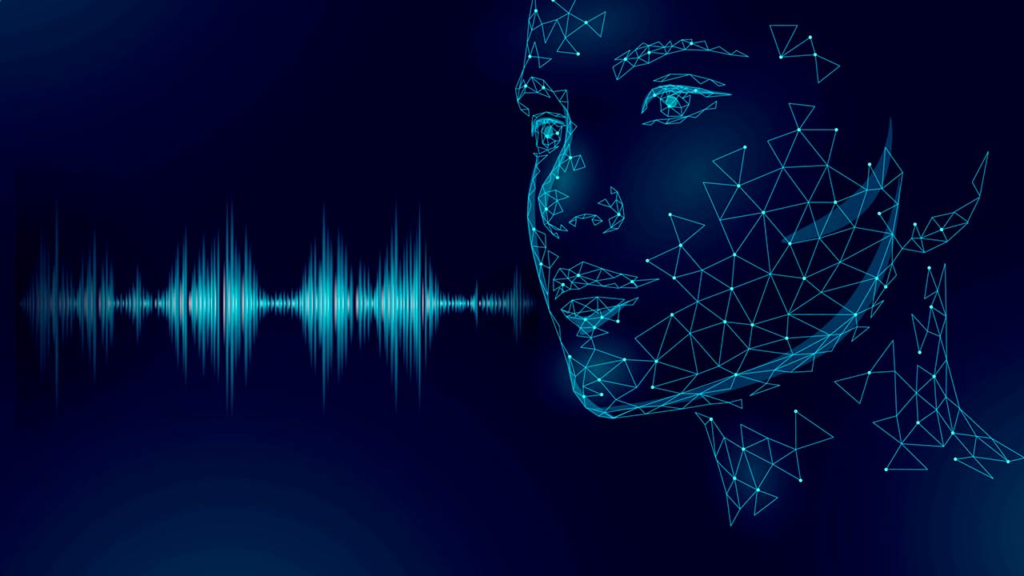 The Benefits of Elai.io 💻
In this fast-moving digital age, customization is no longer a mere option but a necessity. And when it comes to updates, flexibility is key. Imagine having an AI that automatically adapts to your unique preferences, allowing you to customise the pitch, tone, and even the inflection of your own digital voice. It's like having a personal assistant that listens and learns from you, making sure that your every command is executed flawlessly. 😱
Revolutionary advancements in technology are transforming the way we live and work, and AI voice overs are leading the charge. With lower costs compared to traditional voiceover methods, businesses of all sizes can benefit from this cutting-edge technology.
AI voice overs provide a seamless, professional touch to your content without the need for costly equipment or hiring expensive voice actors. The result is a cost-effective solution that can elevate your brand and engage your audience like never before. Don't let cost stand in the way of your marketing success – switch to AI voiceover and see the difference for yourself. 📲
Get ready to boost your business with ease! The handy interface delivers a seamless way to create webinars that will knock your audience's socks off. From start to finish, our platform guides you through the process with simplicity in mind.
Worried about how to set up voice? No need to fret – our system makes it easy-peasy! In just a few clicks, you'll be able to communicate your message loud and clear.
With Elai.io's AI voice library, you can select from a large selection of voices available in multiple languages, including your own. Whether you want to make a presentation in a foreign language, or simply make your Avatar speak a new language, the possibilities are endless.
Elai.io makes creating the perfect webinar effortless and efficient! Perfect your presentation with an array of voices from all around the world sure to fit any project requirement – be it for professional or personal use – at prices much more affordable than traditional methods offer. It's never been easier to create that ideal event you've always dreamed of! 💻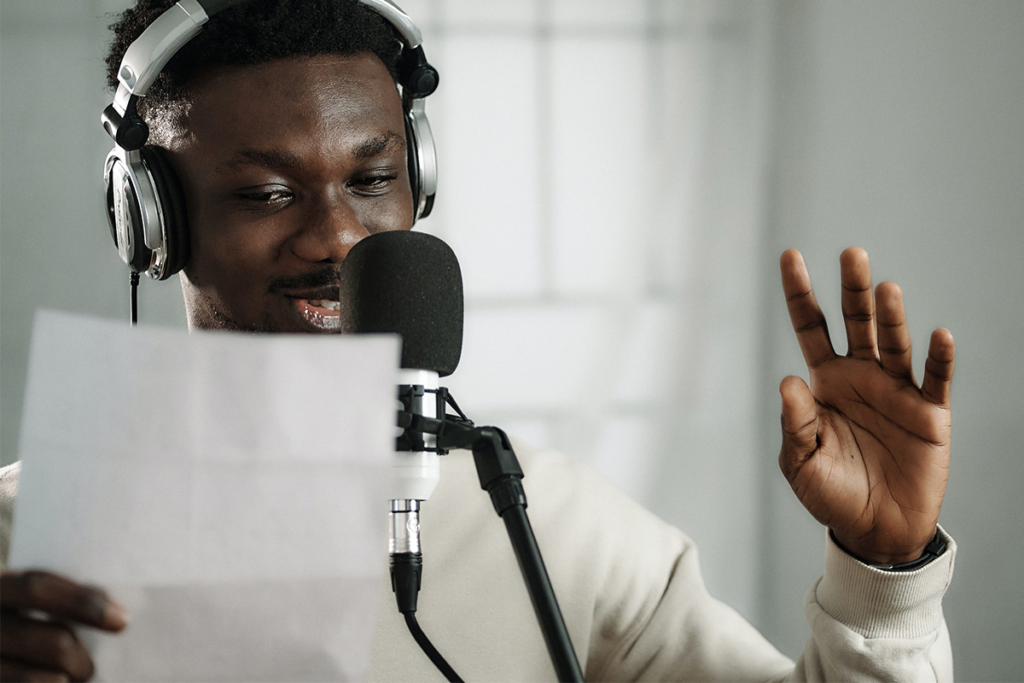 Tips for Creating Engaging Financial Wellness Webinars ✏️
Are you tired of creating mundane financial wellness webinars that barely keep your audience awake? It's time to shake things up and add some uniqueness to your online presentations. 📝
One way to do this is by incorporating AI voice technology into your webinars. Not only will this add a modern touch, but it will also make your presentation more interactive and engaging.
Imagine having a computerised voice guiding your audience through various financial scenarios and answering their questions in real time. With this innovative approach, you'll leave your attendees feeling informed, entertained, and most importantly, empowered to make smarter financial decisions. So go ahead, try something new, and watch your webinar attendance soar! 😱
To create engaging financial wellness webinars, it is essential to have clear and concise messaging. Using storytelling and visual illustrations is also an effective way to convey complex financial concepts in a simple and easy-to-understand manner.
Just as critical is encouraging interaction and feedback from the audience. This creates a sense of engagement and keeps the audience interested. 😎
That's why Elai.io has compiled some helpful tips to make sure your financial wellness webinars are a success:
1. Keep it concise: With limited attention spans, it's essential to keep your webinar well-structured with a clear goal in mind. Make sure all of your content is relevant and avoid long-winded lectures.
2. Utilise visuals: Incorporating visuals into your webinar can help keep people engaged and make the material easier to follow. Try using charts, graphs, and other visuals to illustrate financial concepts for more effective communication.
3. Ask questions: Asking your audience questions can help you better gauge their level of understanding and engagement with the material. Make sure to ask questions at different points throughout the webinar, and don't forget to have a few open-ended questions as well!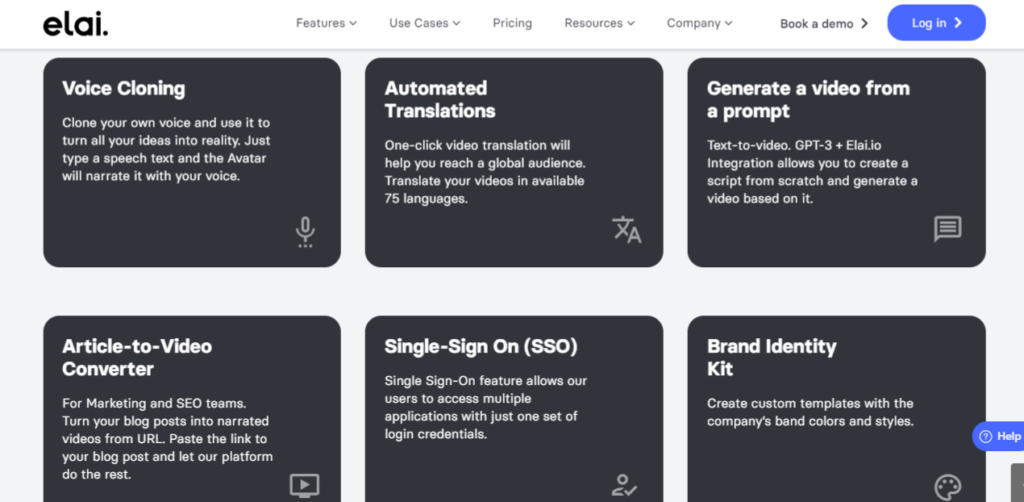 4. Keep it interactive: Webinars are all about providing an interactive experience. Encourage participants to ask questions, provide feedback, and interact with one another as much as possible.
5. Follow-up: After the webinar is over, make sure to follow up with your attendees to thank them for their participation. Ask if there was anything they didn't understand or would like further explanation on. This will help you build a loyal following and encourage more people to attend your next webinar.
6. Leverage AI voice technology: To take your webinars to the next level, Elai.io's AI voice-cloning platform offers a variety of voices from multiple languages that can be used to make your presentation even more engaging and professional sounding.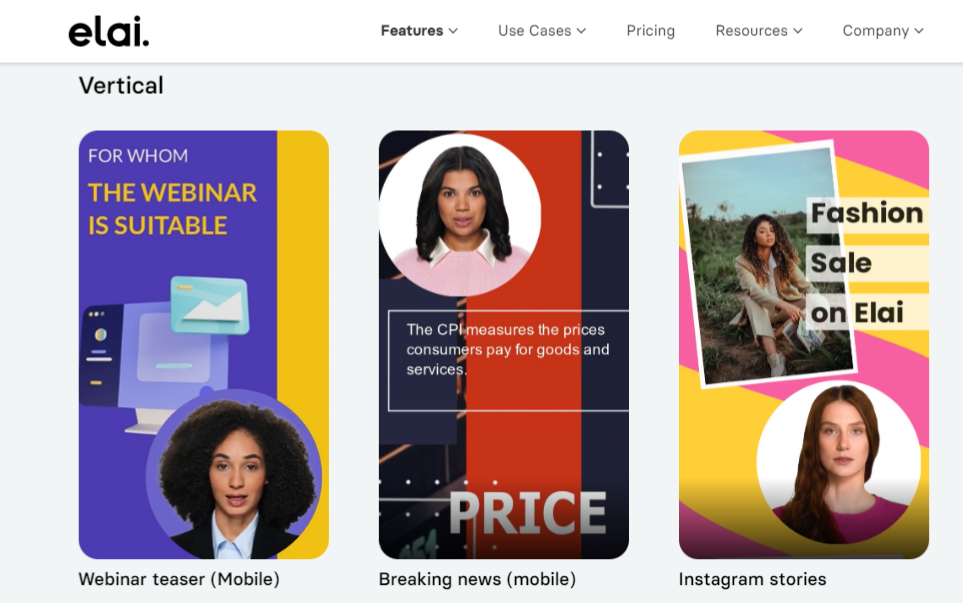 7. Have fun: When it comes to webinars, having fun is key. Be creative and don't be afraid to take risks – you never know where your ideas may lead!
8. Get feedback: Getting constructive criticism from your attendees can help you improve your financial wellness webinars in the future. Make sure to ask for feedback and use it as an opportunity to grow and become better at what you do.
9. Celebrate success: Last but certainly not least, make sure to celebrate your success with your attendees. A webinar isn't just about imparting knowledge – it should be an enjoyable experience for everyone involved!
10. Share your experience: Don't forget to share your financial wellness webinar experience on social media, with colleagues, and even potential partners. Your success could be the inspiration someone needs to start their own journey towards financial wellness.
AI voice cloning technology is a groundbreaking innovation that has revolutionised the way we interact with technology. By combining the power of artificial intelligence and the ability to clone voices, communication with computers has become more personal and engaging than ever before. 😲
The possibilities for this technology are endless, from virtual assistants mimicking your unique speaking style to creating custom voice overs for audio and video content. With AI voice and voice cloning technology, the future of communication is bound to become more intuitive and enjoyable.
As we also figured out, creating a successful financial wellness webinar requires more than just putting together slides and rattling off facts and figures. It requires engaging your audience and providing them with an interactive experience. 🤗
To do this, you should use visuals and storytelling to make complex concepts easier to understand, utilise AI voice technology for a modern touch, ask questions throughout the webinar for feedback, and follow up with attendees after the event. By following these tips, your next financial wellness webinar is sure to be a success!
Elai.io provides an excellent solution for companies, educational institutes, or individuals looking to create affordable and engaging financial wellness webinars. The platform's ease of use, flexibility, and customization options enable you to create a unique and effective webinar. Compared to traditional methods, Elai.io offers significant cost savings. 🥳
Elai.io is a software that provides many exciting features. You can use it to generate realistic voices that sound like humans. Moreover, it is highly recommended by people who love to use TikTok, the famous video-sharing platform. Elai.io supports the vertical format of the videos which makes it a fantastic tool for video creation as a TikTok voice generator and more! With its exceptional text-to-speech technology, you can easily create customised voices to enrich your videos.
We urge readers to give Elai.io a try for their next financial wellness webinar and see firsthand how it can change the way you offer financial education to your audience. 🙌