Use Elai with uQualio to generate modern AI-powered eLearning video courses
Why integrate UQualio with Elai.io?
How does this integration work?
To make your video public, render your video and go to watch it first;
Click on the Share button, make your video Public, and copy the HTML Embed Code;
Go to your UQualio account;
Go to Configuration, then select Integration and Integrations. To connect Elai, you need the Elai API key;
Connect Elai using teh API key generated in My Profile tab;
Now, you can access your Elai video library straight from uQualio.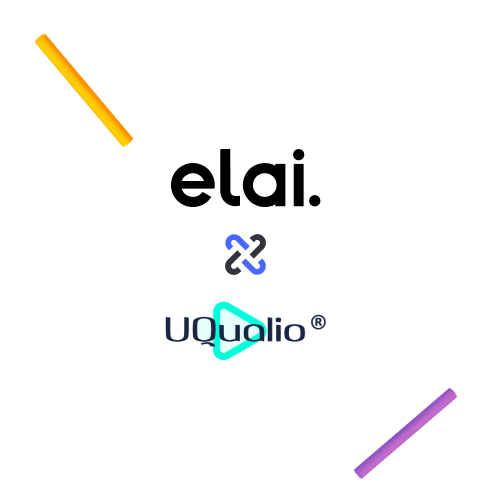 Create E-learning videos with just one click
We live in the age when technology allows us to be more creative. Using AI-powered videos with digital presenters, you can scale your video courses and reach a wider audience. Sign up now to learn how Elai can help you modernize your E-Learning courses.