Use Elai.io with Articulate 360
Embed stunning AI videos into Articulate. Create video training courses in no time.
Why integrate Articulate 360 with Elai.io?
How does this integration work?
To make your video public, render your video and go to watch it first;
Click on the Share button, then the Public toggle and copy the HTML code;
Go to your Articulate 360 account;
Create a new course or choose the one that already exists;
Click on "Add content"
Choose "All Blocks", then choose "Multimedia", and then "Embed";
Click "Edit Embed" and paste the Elai HTML code.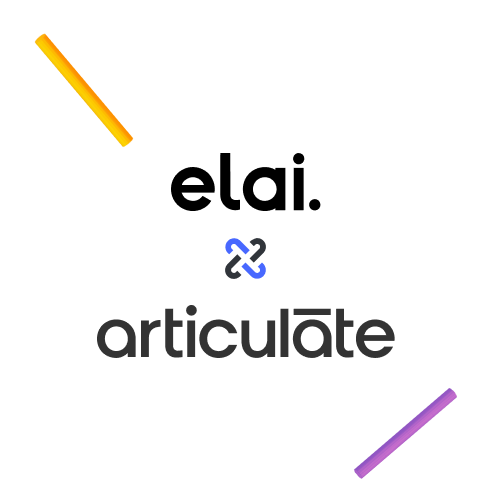 Create E-learning videos with just one click
We live in the age when technology allows us to be more creative. Using AI-powered videos with digital presenters, you can scale your video courses and reach a wider audience. Sign up now to learn how Elai can help you modernize your E-Learning courses.