Use the Elai and Tolstoy integration to create interactive commercial videos with digital avatars
Why integrate Tolstoy with Elai.io?
How does this integration work?
First, Log into Elai, prepare your video, and render it;
Connect to Tolstoy using your Elai API key. You can generate it in the My Profile tab in the Elai builder. To connect your Elai and Tolstoy account, head to the Tolstoy integrations menu and paste your Elai API key.;

Login or Create an account on Tolstoy. Then, choose "Make my own" and "Upload a video" option. Upload your Elai video;

Once you download your video, all you need to do is to create your video parts and answer options;
Once you are satisfied with the results, copy the video's Embed Code in Tolstoy and use it on your website and more.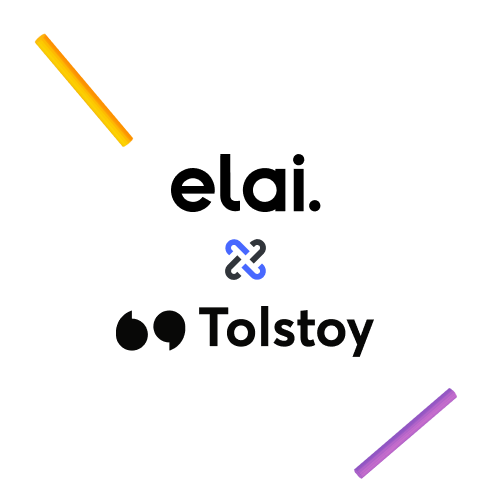 Create E-learning videos with just one click
We live in the age when technology allows us to be more creative. Using AI-powered videos with digital presenters, you can scale your video courses and reach a wider audience. Sign up now to learn how Elai can help you modernize your E-Learning courses.