How to Create a Successful Product Hunt Video
Vitalii Romanchenko
Product Hunt gives makers an excellent opportunity to present new products conveniently. Every user has much to think about: best time to launch on Product Hunt, for example. Moreover, what is the right launch strategy to catch potential buyers' attention?
Let's talk Product Hunt launch.
Why use video for Product Hunt launch?
It can be challenging to switch into a consumer's mindset and fully understand the best solution for the Product Hunt launch. In such a case, this question may help: what is attention-grabbing, engaging, and doesn't take too much time? A video, of course. 
Presenting a product on Product Hunt app through the video is simply perfect. This way, a potentially interested customer will have all the information put into the optimal format, no reading and rereading required. As a video combines audio and visual elements, it is easy to present the product faster and more effectively.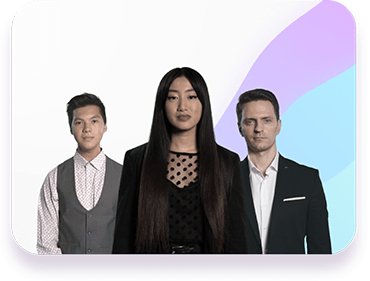 How to make a Product Hunt video with Elai.io?
Now, shooting a video in a studio can be a bummer. It takes lots, lots of time and costs. It can be frustrating. Are all the details included in the scenario? Is the communication between you and the crew clear enough? Are all the tasks understood perfectly? 
A single answer lets you avoid all these problems and potential headaches. Make AI video with a digital presenter just from text. Simply follow our step-by-step guide below.
Step 1: Sign up and get started
Click the "Try For Free" button and create an Elai account. Yes, it is all you need to begin making a Product Hunt video; forget about extra equipment or software.
Step 2: Select a template
Let your brand's personality shine through your company's colors in the template. Maybe, you want to add your logo or Product Hunt logo? Expressing your individuality is an amazing way to make your product stand out from the competitors.
Step 3: Decide on the video length
A good rule of thumb for product videos is to keep them short. On the other hand, sometimes they can be lengthier – up to 5 minutes. If you're unsure, simply keep them brief, bite-sized, and easy-to-follow.
Step 4: Find your audience
Fully personalize your message by selecting any of 20+ digital presenters and 65+ languages supported, with even more accents available.
Step 5: Be creative with your video
A Product Hunt video is an ad and the first impression of your service, thus visuals matter. Upload your brand's logo and typefaces, and make use of our endless library of groovy stock footage to spice up your product demonstration.
Step 6: Share with the community!
A well-designed product is a labor of love, and now it's time to show it to the world. Customize your product video by adding a call-to-action for customers to visit your website or connect with you on social media. Simply render your video and voila! A Product Hunt video, created in no time.
Last but not least…
As long as the content is engaging, relatable, or visually pleasing, people will happily share it with others. 
Last but not least – a video is a perfect format for the Product Hunt Products page. You may ask…
What is so important about the Product Hunt landing page?
Yes, we are talking about The page. The one where the products are displayed, and yours can be there too.
The main detail worth paying attention to is the format. Every user has only so much space to grab the interest of a potential customer. The modern world is fast, and our thinking is quick, so people do not like to read long texts or slides. Everyone wants the information presented in the way that is most convenient for them.
The video format is a saver. It is practical and modern; it is engaging and simply perfect. And with Elai.io – even a little bit more than that.
We believe that the Product Hunt community and Elai.io make a perfect match. What do you think?