Create Smart & Impactful Explainer Videos – Even If You Have Zero Experience
Make effective videos from text, powered by artificial intelligence with Elai – your go-to explainer video tool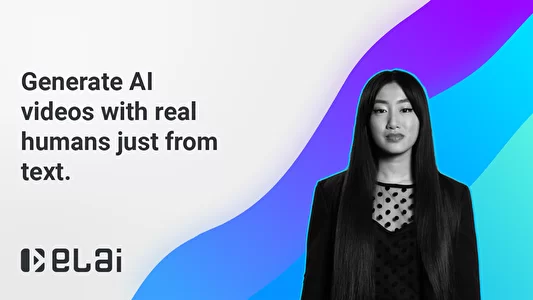 Are you trying to improve your marketing strategy? Take your business to the next level with effective video content through our explainer video maker feature.
The Best Animation Explainer Video Maker
Making quick and effective video content needn't be a daunting task. Retain the viewer's attention through the right format, backed up by the right text, visuals, infographics, animations, and more.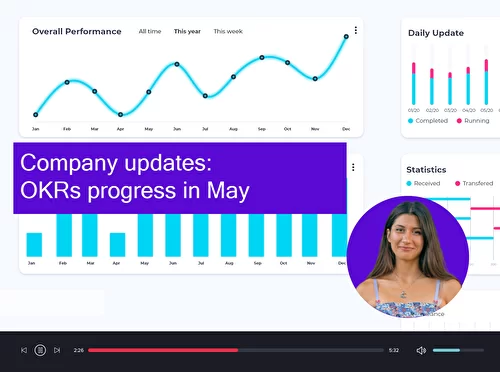 65+ Languages
With over 65 languages available, you can reach out to various audiences through Elai. It is your ideal solution for how to make explainer videos.
Built-In Avatars
With built-in emotional avatars, with the possibility for customization, you can effectively put across your message with the help of impactful visuals.
Screencast-Based
With us, we give you the flexibility of creating fully adjustable screencast-based videos that do the trick when it comes to communicating the right way.
Quick, Effective And Budget-Friendly
Making a video with Elai is a piece of cake. You can browse through and pick a template of your choice, edit your video, and put in your details, and voila, your video is made. You can easily import it to your social media channels.
✔️ Budget-friendly and inexpensive
✔️ Easy to use and edit
✔️ Super professional look and feel
✔️ Beginner and user-friendly
✔️ Social media supported formats
Want to create animated explainer videos according to your style? Sign up with us and enjoy the perks of customization. Make your video more personalized with the option of adding your photos and videos that make it impactful and interesting.
Varied Tools
The in-built tools we provide are unlike any other platform. With a variety of tools to help you create ideal videos, we help you create a masterpiece.
Do-It-Yourself
You no longer have to depend on professional video creators to make impressive videos. With us, you can create high-quality videos in the comfort of your home.
Time-Saving
You can save tons of time and resources that you might have otherwise spent on video creation. Our tools are easy to implement and help you save precious company time.
Create Explainer Videos With Just A Click
Give your business the marketing push it needs with compelling
explainer videos that will take it to the next level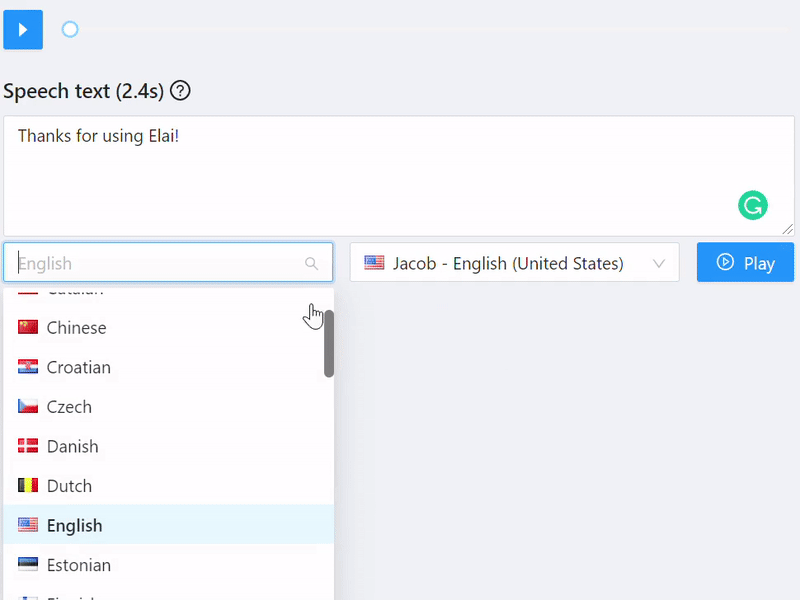 Localization has never been so easy. See how your videos can reach an audience in every corner of the world – all thanks to Elai.io.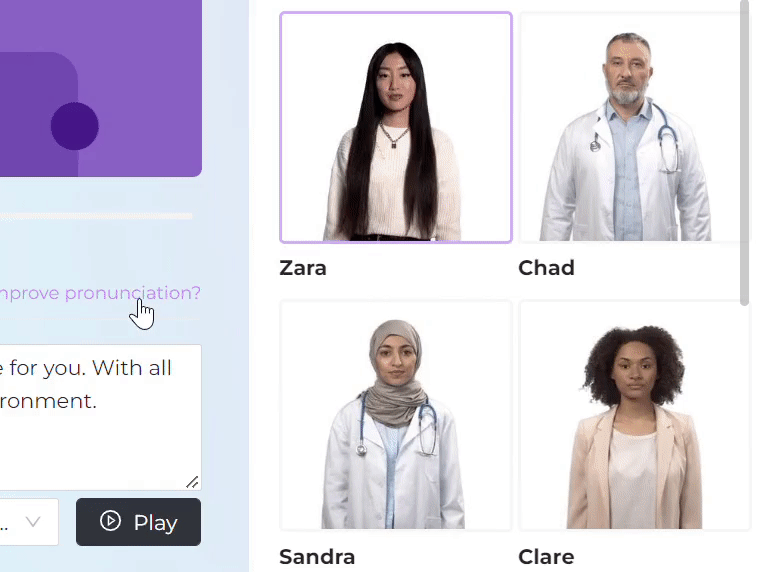 Choose from a wide variety of video presenters
Depending on your audience, Elai.io's library lets you pick a presenter of your choice and use it in any of
your videos.