Make Every Outreach Count with Personalized Video Emails
Vitalii Romanchenko
In this modern era of digital communication, we rely heavily on our inboxes to keep the conversation going. But have you heard of the newest trend in messaging? Enter video emails! Yep, you read that right.
Picture this: instead of typing out a lengthy message, you can now record yourself delivering your message in a more personalized way.
Using video emails for sales is the latest way to reach out to customers in an impactful and meaningful way. You can use this method to demonstrate your product or service's features, showcase customer success stories, or even send a simple thank you note!
Not only are video emails great for building relationships with your clients but they also have been proven to increase the effectiveness of any sales message.
It's like having a mini-movie made just for your recipient! This exciting technology is quickly emerging as the go-to choice for both personal and professional communication.
After all, who wouldn't want to receive a dynamic video message that is guaranteed to grab their attention? Now that you're intrigued, let's jump into how you can create video emails with Elai.io.
The Notion of Video in Email. How to Make Video Emails with Elai.io?
Email videos are simply recorded videos tailored to a specific recipient or audience of recipients. They can be sent as attachments to an email, but they can also be embedded directly into the body of your message.
This means you don't need any extra software, plugins, or even coding skills. Just create and send video emails like normal – only with a unique message to grab your recipient's attention.
Benefits of Sending Video Emails
1. Include More Information: Spice up your email game with an exciting new way to communicate! Video emails offer a dynamic approach to sharing information about your brand, products, or ideas.
Say goodbye to boring text-based messages and hello to engaging visuals that capture your audience's attention. Not only do video emails make it easier for your recipients to understand your message, but research also shows that they have higher click-through rates for better overall response rates.
Showcase your creativity and impress your audience with video emails – the innovation your emails have been waiting for!
2. Build a Personal Connection: Video emails are the future! Boost your credibility and build trust with your recipient by conveying your genuine emotions and expressions. Let's face it, standard emails can be bland and impersonal.
But by creating video emails, you can add that special something that makes people feel like they're really connecting with you. It's like a virtual coffee date, but without the awkward silence.
So why stick to plain old emails when you can wow your audience with a personalized video message?
3. More Engaging: Want to make sure your message is being seen, heard, and understood? Videos are the answer! Through powerful visuals, soundscapes and action-packed sequences they can easily grab attention – allowing you to effortlessly demonstrate how a product works or explain complex concepts. Not only that but videos keep people hooked for longer too; so get creative with them today!
4. Time-Saving: We all value our time, and sometimes it feels like it's slipping away faster than we can keep up. But in this day and age, we've got a trick up our sleeves: video emails. Rather than typing out lengthy missives that take up precious hours, we can now quickly record a personalized video message to send to our recipients. 
And the best part? They're not just useful for casual chats – video emails can be an incredibly versatile tool to meet all sorts of needs, whether it's for sales pitches, customer support, or even training sessions. Say hello to a game-changing new communication method!
5. Improved ROI: Video emails are the secret to boosting your return on investment! Not only do they have higher click-through and engagement rates, but they also lead to more conversions.
Building relationships with your customers through video emails can keep them coming back for more and even refer their friends to your business. Don't miss out on this game-changing tool!
Types of Videos in an Email
Personalised video emails are a fantastic way to keep in touch and let your customers know you care. Don't be intimidated by the thought of creating one – there are user-friendly tools available that make it a breeze.
Give it a try and watch your customer relationships flourish! Below you will also find some examples of video emails.
Marketing videos are videos about a product or service. Examples of marketing videos are explainer videos, video newsletters, promo videos.
You can use videos to help people learn more about your product or service. Use the videos together with other ways of getting the word out. People will be more interested and excited.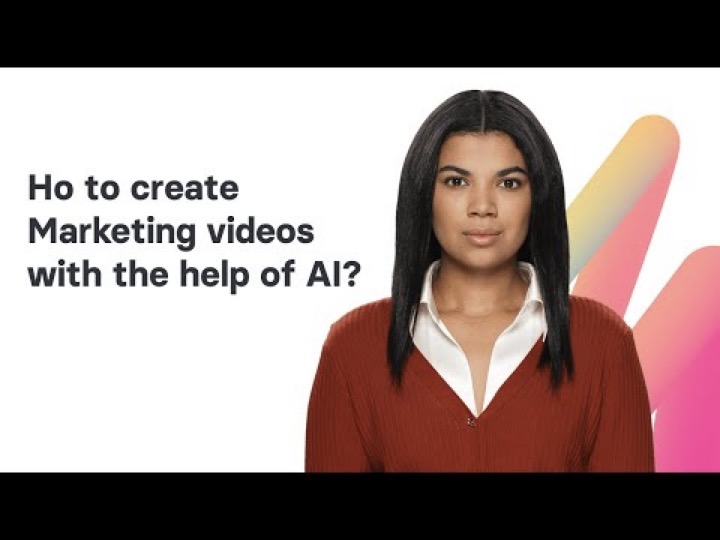 From prospecting to demonstrations, why not add a unique touch to traditional sales tactics? Incorporating video into your deals can be an incredibly effective way of boosting success rates.
Reports show that people who try this way of doing things have seen a big jump in their sales and how many people they get to pay attention to them. It is a great idea for anyone who wants to be successful!
Onboarding videos make it easy for customers to use your product or service. It is a great way to show people why your product is valuable.
You can also send personalized emails with specific information for each customer. This helps everyone get the most accurate and helpful experience!
Looking to create a case study that really packs a punch? Don't just rely on dry facts and figures. Instead, take the time to delve into the customer's experience and how your product or service made a meaningful difference in their life.
Tell people about the things you have done and how they helped you. This will help people feel connected to your story. Don't rush through telling it. Take your time so that people can understand the impact of what you have done.
Liven up your communication skills with a real-life example! Instead of being buried in a mountain of data and words, freshen things up with a stunning video email. Imagine the impact you could make if your statistics were presented in a captivating and dynamic way.
Your audience will be hooked by watching your case study come to life right before their eyes. Ditch the traditional and make your message unforgettable with the magic of video.
Personalized video emails for salespeople can be an incredibly powerful tool to make your message stand out and engage with your customers. Not only will they help you establish relationships and build trust, but they also have higher click-through and engagement rates than other communication methods.
Plus, videos come in a variety of forms—so you're sure to find something that fits your needs! Don't miss out on this game-changing tool today!
How to Create Video Emails Using Elai.io
Step 1: Write a Video Script
So, you've got an idea for an awesome video email – maybe you wanna showcase your new product, or introduce your services to potential clients. But before you start shooting, it's important to have a killer script in place.
And no, we're not talking about Hollywood-level writing here. Just a simple intro, a clear explanation of your target audience and the purpose of your video. Don't forget to make it memorable and succinct – you want to keep your viewers engaged and interested from start to finish!
Step 2: Choose a Template that You Like for Your Project
Let's dive into the fun part – choosing a template for your video on Elai.io! With numerous options available, you can now showcase your message in a creative way that reflects your brand's personality.
You can tailor your animation to make it uniquely yours! So, let's explore and discover the perfect template that fits your vision.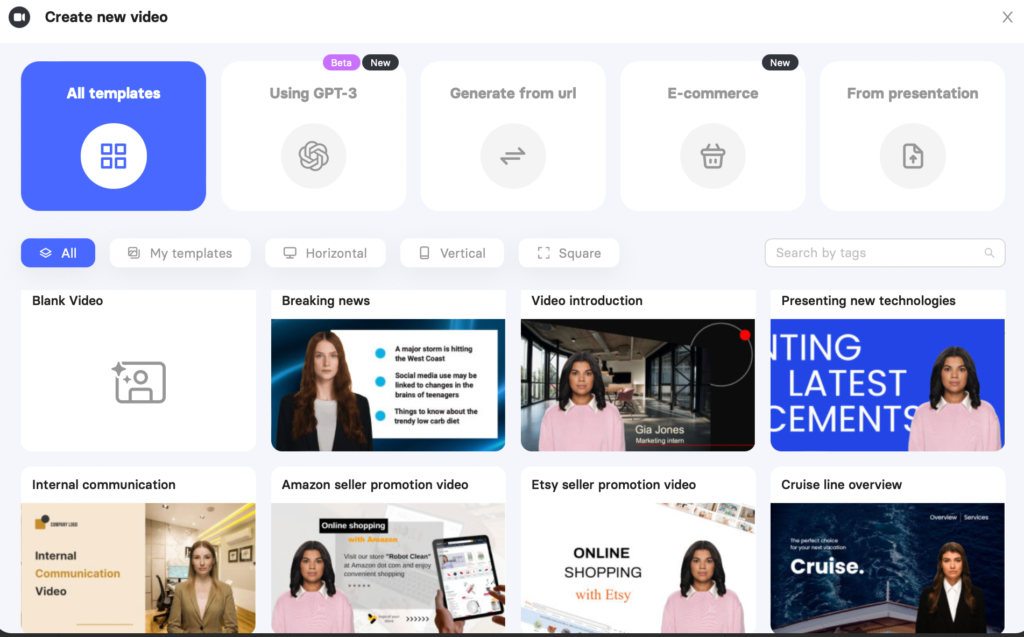 Step 3: Don't Forget About Adding an AI Presenter
You know what's cooler than a regular old video? One with an AI presenter! Yup, you heard that right – we're talking about a chatbot-like character that'll make your message more interactive and personal. It's basically like having a virtual friend to guide your audience through your content.
It's a breeze to set up! Our step-by-step instructions will have you up and running in no time. Trust us, once you try it, you won't be able to go back to boring old videos again.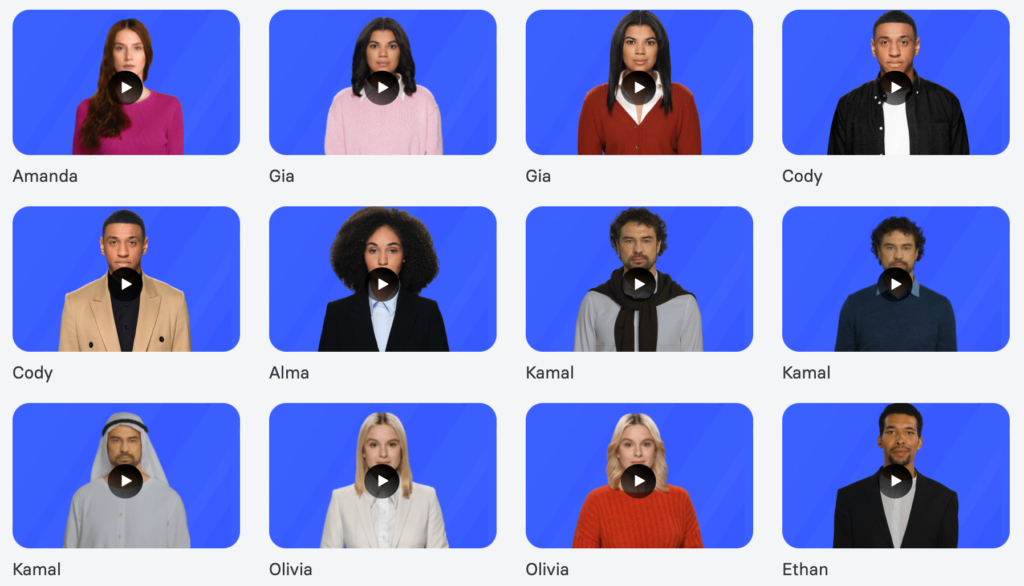 Step 4: Paste Text From Your Script
It's showtime! Transform your boring script into a captivating video with Elai.io. No need to be a tech whiz – simply paste in your words, hit the button, and voila! Your video is ready to shine.
Don't be afraid to get creative – adjust the animations, throw in some tunes, and customise until you're happy. With Elai.io, the possibilities are endless. Get ready to dazzle your audience!
It's time to give your video one last look and make sure it's absolutely perfect. Make sure your spelling and grammar are on point, and maybe play around with the colours to really make it pop.
And let's not forget the important call-to-action at the end to keep your audience engaged. If you're feeling extra motivated, throw in some fancy subtitles or graphics to really take it to the next level. And voila! Your video email is officially a masterpiece.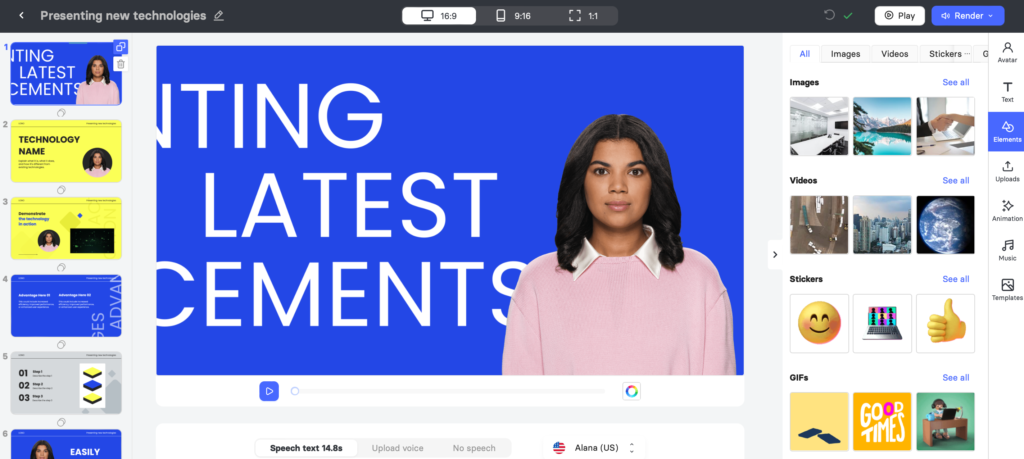 You did it! You've created a stunning video email that'll make your audience go "wow!" With just a few clicks, your masterpiece will be ready to share with the world – or at least with your target market.
No worries, if you have a question "how to send video emails"? Keep reading and you will figure it out.
How to Embed Video in Email?
Okay, your video masterpiece is done and ready to go. But before you hit "send," you'll need to embed it in an email. No worries – Elai.io's got that covered too!
Make your video stand out with a thumbnail that's totally eye-catching!

Create an animated gif, a screenshot, or even something as simple as a still image.

Then, add a little extra oomph by throwing a play button overlay on top to make it look clickable so people can check out your masterpiece with just one click.

Once you've got the perfect thumbnail, it's time to share it with the world.

Download your new creation and paste it right into your email body.
What are you waiting for? With Elai.io, creating an interactive video email has never been easier – or more fun! So go ahead and make sure to share your masterpiece with us when you're done – we'd love to see it!
Are You Excited? Let's Get Started Today
In the world of sales, it can be tough to differentiate yourself from the competition. But with the power of personalized video emails, you can easily stand out and impress potential customers.
Not only do these emails showcase your professionalism, but they also demonstrate your commitment to providing top-notch service. Instead of sending out generic messages, personalized videos allow you to connect with your prospects on a deeper level and show them that you truly understand their needs.
By tapping into this innovative technology, you'll give yourself a leg up in the fast-paced world of sales.
Get ready to blow your prospects away with personalized video emails that are easy and fun to create, all thanks to Elai.io! No more boring, plain text emails that fail to impress – Elai.io lets you create interactive and dynamic messages that your audience won't be able to resist.
With just a few clicks, you can have a visually stunning masterpiece that will have your prospects clamoring to do business with you. Give yourself the edge you need to stand out in the crowded world of sales by taking advantage of personalized video emails with Elai.io today!