How to Make Creative Video Presentation
Vitalii Romanchenko
In today's fast-paced business, presentations play a critical part in conveying ideas and information to stakeholders. They are frequently used to pitch ideas, share updates, and convince others to take action. To stand out in a crowded business world, it's necessary to make presentations that aren't only instructional, but also engaging and visually appealing. That is where creative presentations come in.
Overview of Elai Templates and its features
Elai is a platform that offers a wide range of creative templates that help you make engaging presentations quickly and effortlessly. Whether you're a marketing professional, a startup founder, or a business analyst, you can find a template that fits your requirements and targets. With Elai, you can customize your presentation by adding your own content, images, and multimedia elements to the template.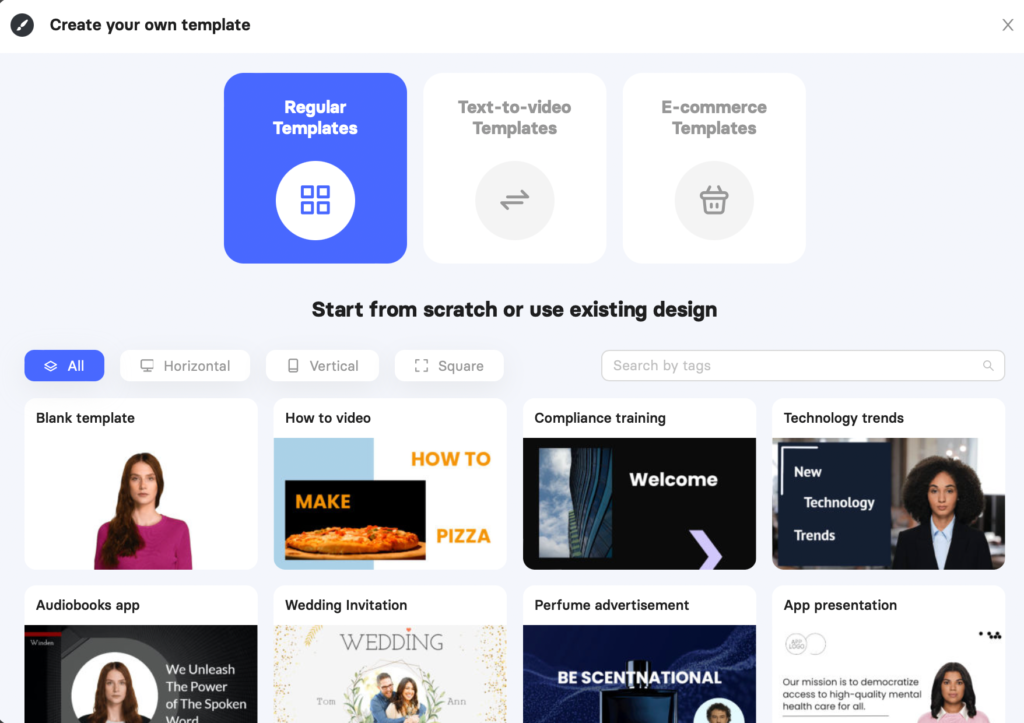 Choosing the Right Template
Before you start exploring the creative presentation templates available in Elai.io, it's vital to understand the idea of your presentation. Ask yourself questions like who's my target audience? What's the message I want to convey? What's the goal of my presentation? Answering these questions will help you pick the right template that fits your requirements and intentions.  
Elai offers a wide range of creative presentation templates that cater to different industries and targets. You can find templates for pitch decks, marketing presentations, product demos, business reports, and more. To explore the templates, simply log into your Elai account and go to the templates section. You can browse through the templates and preview them to better understand what they look like.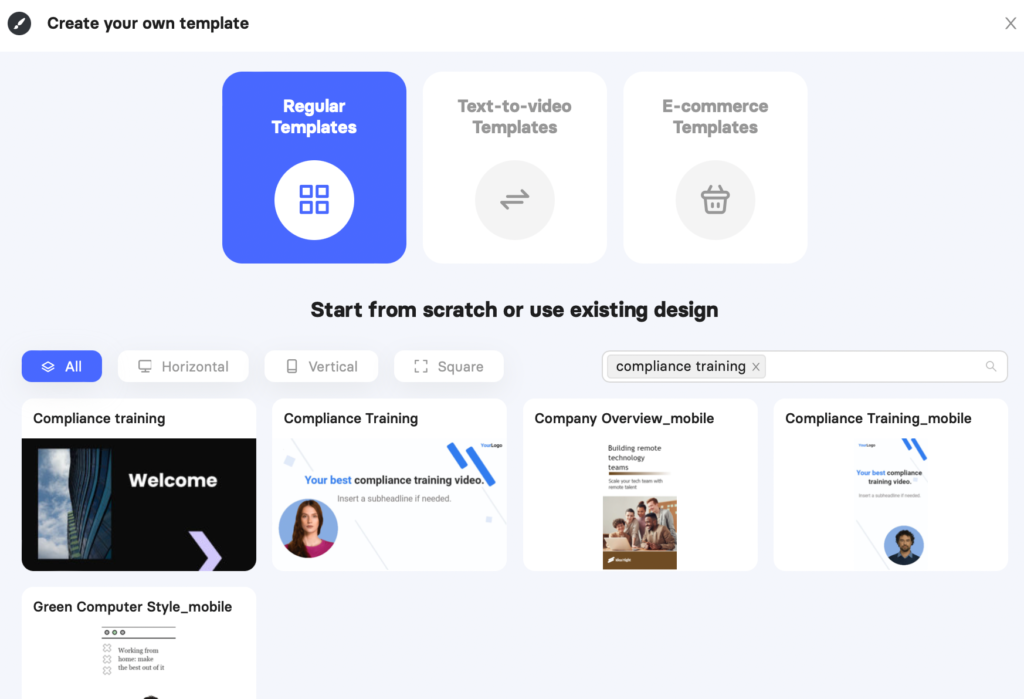 Tips for selecting the most suitable template based on your goals and audience
When choosing a template, consider the following tips:
Make sure the template fits the purpose of your presentation

Choose a template that appeals to your target audience

Look for a template that is visually appealing and easy to customize

Consider the template's format and structure to ensure it meets your needs

Make sure the template is compatible with the creative presentation tool you are using
By following these tips, you can select the most suitable template based on your goals and audience, and take your creative presentation to the next level. 
Add your own content to the template
With Elai's creative presentation software, you can easily add your own content to the selected template to make it unique. The platform provides a user-friendly intuitive editor, allowing you to make changes without any design experience. Make sure to add your text, images, and graphics to reinforce your message and create a visually appealing presentation.
Visuals play a crucial role in making presentations engaging and memorable. Enhancing the dynamic aspect of the presentation by incorporating multimedia elements such as videos, animations, and music.
Whether it's a product demo or a pitch deck, incorporating multimedia elements can help you deliver your message more effectively and make a lasting impact.
Localization and Video Presenters
With Elai.io's support for 65+ languages and even more voices, localization of your video presentation has never been easier. Select from a wide variety of video presenters to add a human touch to your video. You can also request a custom avatar to be created for you if needed.
Adding Content and Enhancing Dynamic Aspect
Make the most of diverse elements such as text, photos, shapes, and Lottie animations to add content to your presentation and make it visually appealing. Enjoy endless stock photos and videos to use as a starting point for creating custom backgrounds or elements. Apply animation to the whole slide or individual elements for a more dynamic video.
Add a fitting royalty-free track or upload your own music to enhance the overall effect of your video. You can also upload your own voice recording to make any avatar speak in your voice.
With access to the team section in your profile options, you can easily collaborate on your video presentation with colleagues or friends. Simply invite them by entering their name and email and they will receive an invitation to join. This feature is available only for corporate and advanced plans.
Converting Presentations to Videos
Turn your presentations into videos by uploading your PDF file. To add PPT/PPTX or Google Slides, simply export the file as PDF first and then upload it to Elai.io.
Add smooth transitions to your slides to make your video appear more polished and professional. With a variety of transitions to choose from, you can easily enhance the overall look and feel of your video.
How to Present with Confidence
1. Get ready for the showcase
Prior to showcasing your creative presentation, it's vital to get ready. Review your content and make any necessary updates using Elai's creative presentation AI software, allowing you to access and review your project anytime, anywhere.
2. Connect and educate your audience
While presenting, aim to connect and educate your audience. Utilize storytelling techniques to make your Avatar's narration more captivating for customers' attention. Use visual aids and multimedia elements to strengthen your points and maintain your audience's interest. With Elai's creative presentation templates, you have access to the best practices and design principles to help you present effectively.
3. Take advantage of advanced features
Elai's creative presentation tool comes packed with features such as collaboration tools, analytics, and custom branding. Collaborate with your team to perfect your presentation, and create a personalized and professional look for your presentation with custom branding.
In this blog, we've covered the important steps for creating a creative presentation with Elai: from choosing the right template, customizing it with your own content and multimedia elements to delivering an engaging and informative presentation. These steps will help you create a presentation that stands out from the crowd.
If you're looking for a creative presentation tool, consider Elai. With its comprehensive features, user-friendly interface, and access to a variety of creative presentation templates, Elai is the perfect choice for anyone looking for creating an effective and engaging presentation. Start using Elai today and elevate your presentation game.
A creative presentation is a visual and engaging presentation that showcases ideas and information in a unique and imaginative way. It often incorporates multimedia elements, such as images, videos, and animations, to enhance the overall impact and capture the audience's attention.
To make a creative presentation, you can follow these steps:
Define your presentation's objective and audience.
Plan the structure and content of your presentation.
Choose a suitable presentation software or tool.
Select a template or start with a blank canvas.
Add your own content, including text, images, charts, and graphics.
Incorporate multimedia elements, such as videos, animations, and music, to enhance the dynamic aspect of the presentation.
Make sure the presentation is visually appealing and easy to follow.
Preview and test the presentation to ensure everything works as expected.
Make final tweaks and revisions before delivering the presentation.