AI Tools for HR | Streamline Your Workloads with Elai.io
Vitalii Romanchenko
The rise of AI has revolutionised the business industries and Human Resources is no exception. By utilising AI technology, HR professionals can streamline processes such as employee retention, recruitment, data management, and analytics. The potential of AI in HR is continuously advancing and professionals are working hard to keep up with its capabilities and incorporate the necessary skills for success. ✏️
To streamline these processes, AI technology can be leveraged to automate many of the tasks. One such solution is Elai.io, an AI video generator platform that can instantly create videos with realistic virtual presenters by incorporating a script or text document.
By utilising the power of Elai.io, HR departments can save significant time and ensure that employees effectively understand and retain crucial information. This innovative solution not only makes HR operations more efficient but also leads to a more informed and satisfied workforce.
AI can also help with talent analytics, employee engagement measurement, and even predicting employee turnover, giving HR departments new insights and tools to optimise workforce efficiency and productivity. 👋
Empowering HR professionals to elevate their work to a whole new level, AI technology enables them to be well-equipped in tending to the needs of their organisations and employees. Say goodbye to traditional HR methods and let the wonders of AI transform your workflow!
This blog post will cover the benefits and obstacles of incorporating AI in HR, explore how AI is empowering the workforce, learn what does hr do, examine the efficiency of AI-powered human capital management systems, and speculate on the future of AI in HR. Join us as we discover the endless possibilities of AI in HR! 😊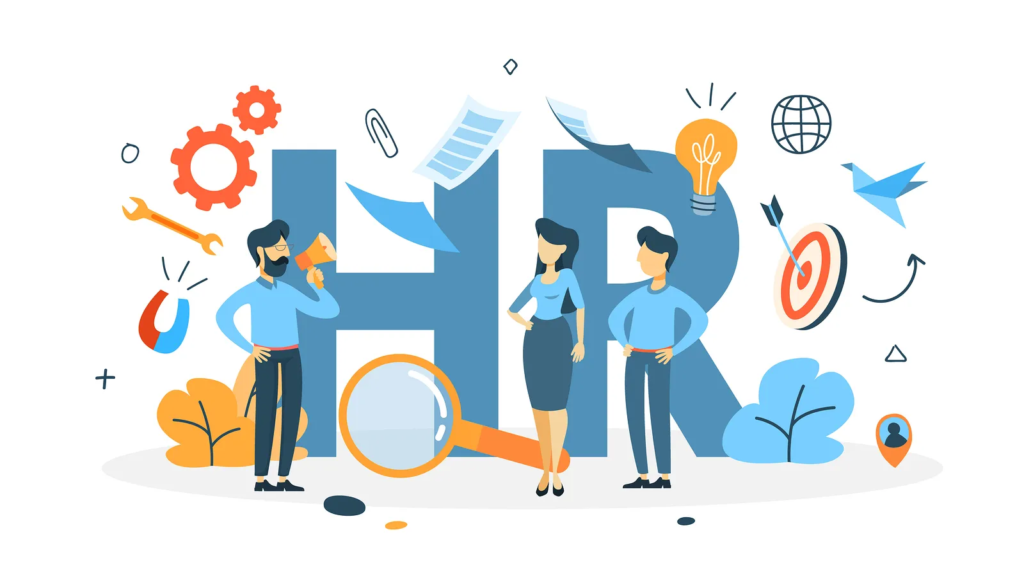 Discover the Best Ai tools for HR Together with Elai.io 😋
Organisations are leveraging AI tools to streamline HR functions, from the initial hiring process to employee training and performance management. By using AI, HR tasks become more efficient, ultimately creating a more seamless employee experience. Not only does AI improve efficiency, but it also enhances the entire HR process.
AI tools for HR facilitate data-driven decision-making, and through predictive analytics, enable HR professionals to identify training opportunities and assess employee engagement levels proactively. 🤔
These cutting-edge tools help companies save their valuable time and efforts, allowing HR professionals to concentrate on other high-value responsibilities like developing their company's culture and retaining top talent.
By using chatbots and machine learning algorithms, HR professionals can now automate routine tasks and take on more pressing matters.
But it doesn't just end there! AI tools can even help HR professionals to make informed decisions that could benefit the organisation in the long run. With so much on their plate, HR executives barely have the time to properly interact with their employees. 📝
In comes "Elai.io", an AI video generation platform with realistic virtual presenters for learning materials. By simply providing a script or text document, the platform instantaneously makes videos that not only save HR time but also improve employee comprehension and retention.
Say goodbye to those long hours of HR meetings and embrace the future of AI-powered human resources management! 🙀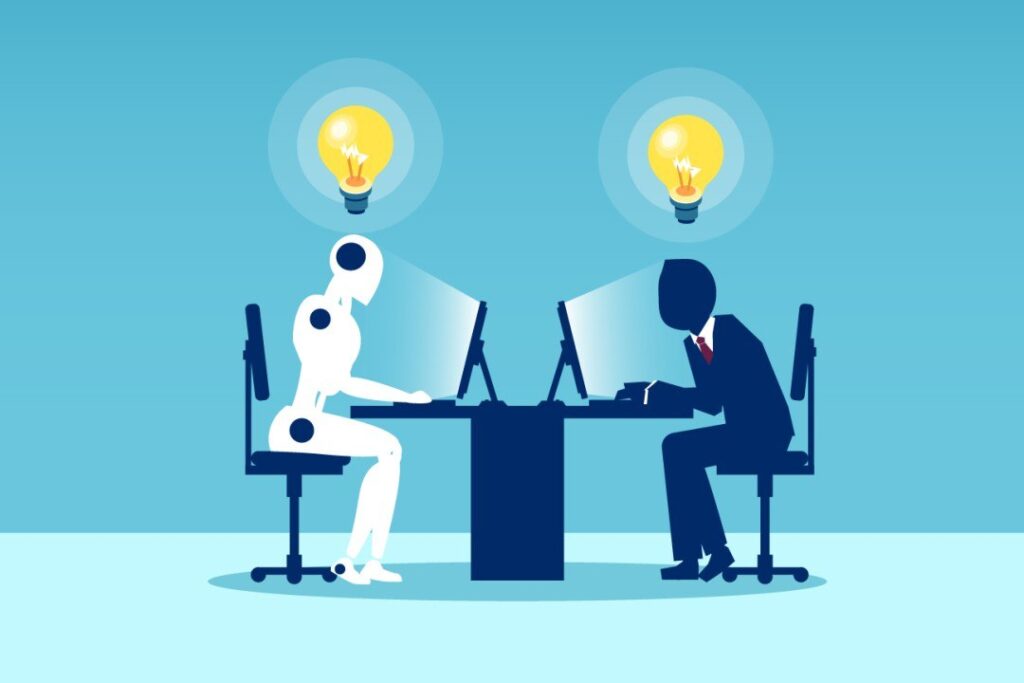 Importance of AI in the Global Market😇
Various organisations are utilising AI capabilities to streamline their operations and improve efficiency.
Colleges and universities are introducing contemporary HR training programs that seamlessly integrate AI technology into HR practices.
Nowadays, HR professionals must be adept in AI-related skills to meet the growing demand for talent in this field. So, what does HR stand for?😜
The HR representative jobs are pivotal in any organisation that wants to run like a well-oiled machine. These professionals do more than just screen resumes and schedule interviews. They also act as liaisons between employees and management, ensuring that communication flows smoothly throughout the company.
As an HR representative, your role is crucial to ensure employees receive proper training and benefits packages. You also ensure the company follows all legal regulations. 🧠
If you're someone who loves helping others and enjoys the idea of working in a fast-paced, dynamic environment, then a career as an HR representative might be the perfect fit for you.
As technology continues to advance, artificial intelligence (AI) is being integrated into a variety of industries – including human resources. By implementing AI into their operations, HR departments have the potential to revolutionise their processes, enhance efficiency, and improve accuracy.
Revolutionise your recruitment, performance management, and training with cutting-edge AI-enabled tools. Streamline your hiring process with resume screening and efficient interview scheduling. 🎉
Personalise employee training programs and gain valuable insights with in-depth performance analytics. Eliminate human errors and make informed decisions with the power of AI.
With these tools, elevate your HR game and take your team to the next level. Let us empower your team with AI.
Overall, AI brings new opportunities for HR professionals to perform their tasks efficiently, intelligently, and innovatively. 🤗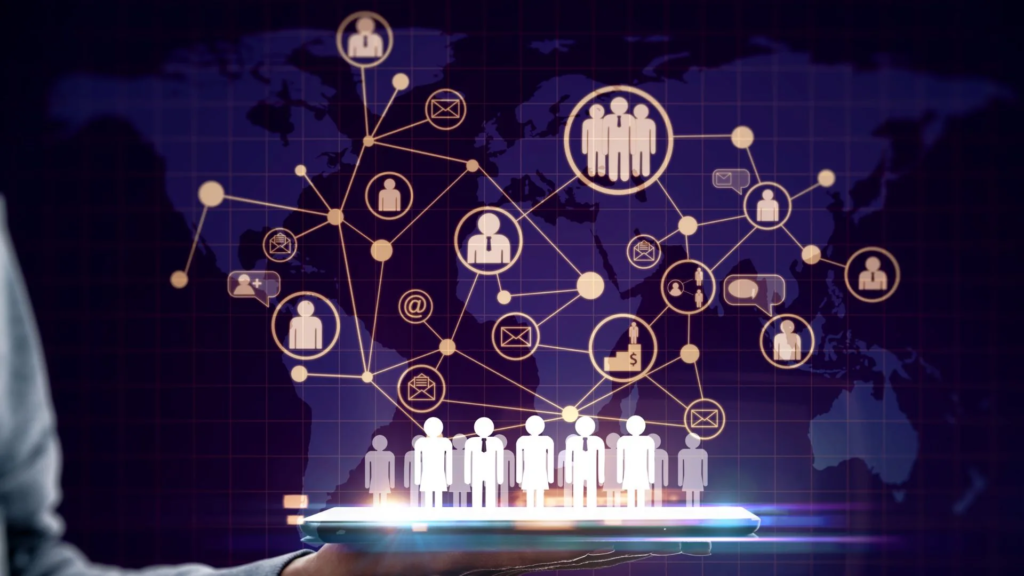 How Does Artificial Intelligence Empower Employees? 🥳
1. Feedback from employees through surveys, based on artificial intelligence🙌
In today's world, regular feedback is essential for businesses to enhance customer and employee satisfaction. But how can companies ensure they receive valuable insights consistently? The answer lies in AI-powered surveys. Discover how this technology can revolutionise your feedback-gathering process.
Gain valuable insight into employee satisfaction by utilising AI technology to monitor feedback across multiple platforms. From emails to social media accounts, businesses can easily track and analyse feedback to better understand the needs of their workforce.
Gathering insights can be time-consuming and ineffective. But with AI-powered surveys, your workplace can be transformed into a more efficient and effective environment.
2. Disseminating information made easy with Elai.io 😲
Revolutionise your HR training with Elai.io's AI-powered video platform. Say goodbye to lengthy text-based training that drains time and attention. Create comprehensive training videos that generate visual aids, summaries, and notes in minutes!
With quality content and employee-centric delivery, your workforce will achieve unprecedented levels of understanding and efficiency.
3. Personalising learning and development opportunities using artificial intelligence analysis 💻
AI systems take employee performance analysis to the next level. It identifies individual strengths and weaknesses and then recommends customised development opportunities to boost potential.
4. Automation of HR services with AI help desks 😱
Transform your HR operations by leveraging the power of AI chatbots. These chatbots can seamlessly handle basic employee queries, process requests, and even initiate workflows – all without any human intervention.
By automating routine tasks, you can significantly reduce case resolution time and boost efficiency. This, in turn, leads to increased employee satisfaction and a more productive workforce.
Management Systems Based on AI 😎
1. Optimise recruitment processes by analysing CVs and candidate questionnaires using AI 💻
Artificial intelligence constructs make the search for top talent smoother and faster. With advanced algorithms, AI objectively scans resumes and online profiles, pinpointing the right candidate for the job.
Say goodbye to those long hours of manual filtering! With the power of dimensional metrics that analyse qualifications, work experience, and skills data, AI for HR can effortlessly sift and sort through the most qualified candidates for you.
Not only does it optimise accurate candidate selection, but it also accelerates your talent acquisition process. Adopting AI technology means reducing your workload while still making the best choices for your team.
2. AI-based talent management strategies 😱
Don't wait until it's too late to find out why your employees are leaving. With advanced AI technology and predictive analytics, you can proactively identify at-risk employees and develop customised solutions to keep them engaged and happy on the job.
Avoid the headache, expense, and disruption caused by high turnover rates by taking proactive steps to retain your valuable staff.
Get happier and more engaged employees with our platform and watch how AI in learning helps HR! By combining surveys, natural language processing, and other advanced machine learning techniques, we can gather and analyse employee preferences, job history, and performance. Let us help you make your employees thrive!
3. Effective performance management of employee behaviour and feedback😊
Maximise the potential of your workforce with cutting-edge AI technology. Our advanced analysis delves into employee behaviour to project future performance and identify areas for improvement.
From personal factors to task-related performance, our AI technology keeps employees motivated and striving for success. Upgrade your company with AI analysis today.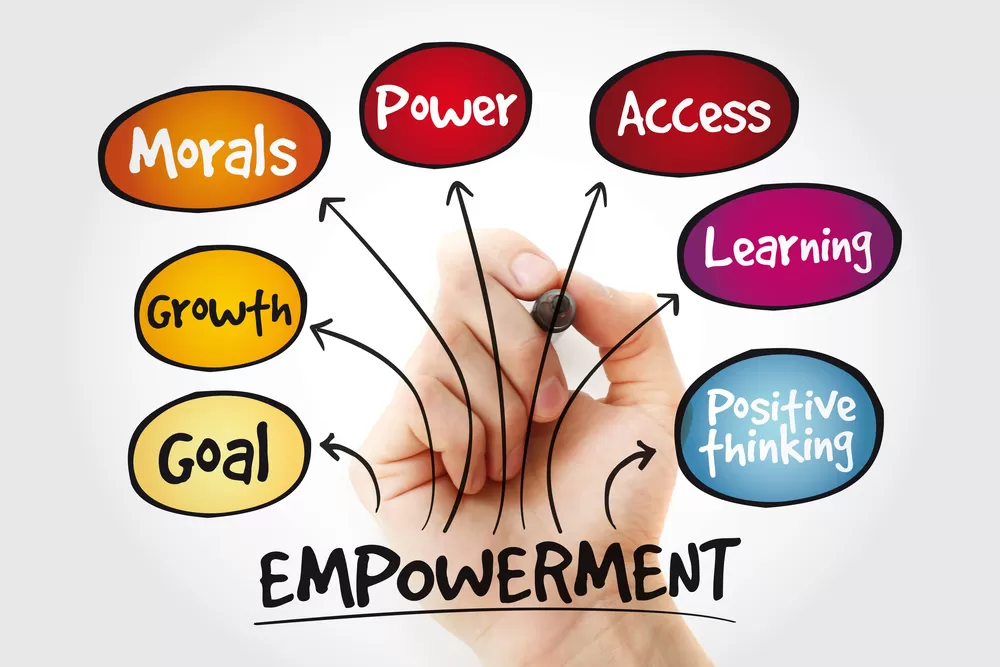 Advantages and Challenges of AI in HR 😋
1. Advantages of AI in HR 🤔
AI technology isn't just a buzzword. It can significantly improve your organisation's productivity by automating tedious HR tasks and streamlining decision-making processes based on data-driven insights. Implementing AI solutions in your workflow can lead to remarkable results and save valuable time.
2. Challenges in implementing AI in HR 🙀
HR departments face a significant challenge with handling sensitive employee information while ensuring data privacy concerns are met. Protecting this data is an essential priority that demands best-in-class security and handling processes.
Additionally, as Artificial Intelligence (AI) technology advances quickly, HR teams need to focus on upskilling employees to operate using top competencies to maximise its benefits. Reskilling employees helps to meet the organisation's evolving demands for data-driven workforce management.
1. Implications of AI in HR in the long term 😜
AI has the power to revolutionise your recruitment and retention efforts beyond what you might have imagined. By leveraging this technology, HR personnel can tackle challenging situations, enhance retention rates, and take a proactive approach to talent management.
2. Potential new roles for HR professionals in the age of AI 🚀
Discover the power of AI-assisted HR professionals who work smarter, not harder. By engaging with AI, you unlock its full potential. With their extensive knowledge, HR personnel who understand AI will become invaluable assets to their organisations in the years ahead. Get ahead of the game and start leveraging the benefits of AI today.
3. The importance of responsible AI in HR implementations 🎉
As the use of AI in various industries grows, it's crucial to recognize its potential risks and limitations. One major concern is how privacy, bias, and ethical values can affect the operations of AI.
For HR professionals utilising AI to predict, test, and model employee performance, it's important to approach these tools with caution. Stay mindful of the potential impact AI can have and ensure it aligns with ethical and fair practices.
AI is transforming the HR industry by simplifying HR processes, boosting employee retention, and creating a better work environment.
HR professionals must continue their education on AI and learn about its potential implications to maximise its benefits. As Shakespeare wrote, "All the world's a stage, and all the men and women merely players." With AI, these "players" can enhance their effectiveness, improve their performance skills, and grow professionally. 🥳
Over the years, HR programs have evolved with the changing needs and expectations of employees and employers alike. Today, modern HR programs go far beyond just payroll and benefits. They focus on creating a positive employee experience and leveraging technology to simplify administrative tasks.
From the moment your employees join your company until their career paths take them further, your HR programs have got them covered. Equipped with top-notch data analytics and AI-powered tools, HR teams can now make well-informed decisions and create tailored solutions that enhance employee engagement, productivity, and satisfaction. Upgrade your HR programs today and watch your workforce thrive! 🙌
Investing in modern HR programs not only benefits employees but also helps organisations attract and retain top talent, creating a win-win situation for everyone involved. 😎
Did you know that videos have a 95% information retention rate? That's 85% more than written text! With Elai.io's AI video generator platform, you can provide your employees with the most effective method of retaining information.
Say goodbye to boring emails and hello to engaging videos with Elai.io — the HR tech solution that simplifies the process of delivering informational content to your employees. 😲
In just seconds, Elai.io creates videos with realistic virtual presenters, using a script or text document as a reference. This innovative solution not only saves HR time but also ensures that employees successfully understand and retain the information they need.