Best YouTube Video Ideas that Can Help Your Business Grow
Vitalii Romanchenko
Did you hear that YouTube currently has a whopping 2 billion monthly active users – it's a global sensation! Originally intended for personal videos, it has now become an indispensable platform for startups, businesses, and aspiring influencers to showcase their talents and reach wider audiences.
YouTube is the go-to platform for individuals and companies alike to broadcast their creative content to the world. From humble beginnings as a video-sharing site, YouTube has evolved into a powerful tool for content creators and start-ups.

It's not just a place to post cat videos either – with over 500 hours of new content uploaded every minute and 4 billion hours of video uploaded monthly, YouTube is a "significant" hub for content transformation and distribution.
Whether you're a small business or a budding vlogger, the opportunities to shine on this platform are "limitless".
In this article, we will show you what are some good youtube video ideas for beginners, how important it is to have a well-thought-out video marketing strategy, and which is the top youtube video generator to help you create the perfect video for your youtube channel.
Your Indispensable Youtube Video Ideas Generator - Elai.io 👋
In today's digital landscape, videos are more captivating than plain text, and YouTube is one of the most popular platforms that caters to this preference. In fact, it's the second most visited site in the world with a staggering one billion hours of content viewed every day – making it the ideal spot to showcase your creative projects.
Whether you need unique tik tok video ideas or storytime ideas for youtube that suit your niche, that's where Elai.io comes to catering. This cutting-edge AI-generated software eliminates the need for pricey studios and tedious video creation, streamlining the process from start to finish.
With youtube video ideas generator Elai.io, you can effortlessly craft engaging and high-quality videos that'll drive traffic to your channel and help you stand out in the crowded digital space. So, what are you waiting for? It's time to take your business to the next level with YouTube and Elai.io.
The Fundamentals of YouTube 😊
Understanding the platform and its algorithms is crucial. By doing so, you can optimise your content for the right audience and increase your chances of success.
But don't worry if it all seems complex. With a bit of research and some determination, you can master the YouTube algorithms and avoid common mistakes that can hinder your progress.
Starting A YouTube Channel 😋
If you're ready to embark on your YouTube journey, listen up. While setting up an account is a breeze, creating a thriving channel is no small feat. So, what's the secret sauce to success? Start by carving out a niche and crafting a content strategy that speaks to your audience.
To truly stand out, you'll need to establish a unique brand identity that captures viewers' attention. And of course, quality is key. Invest in top-notch equipment and editing software to elevate your production value and leave a lasting impact. The road ahead may be challenging, but with these tips, your channel is sure to take off.
Creating Successful Content 🙀
Engaging and original content that resonates with viewers is a must, as YouTube is a visual platform. Understanding the impact of image and sound can elevate your videos to another level of excellence. And if you're struggling to come up with ideas, check out these popular YouTube video concepts to inspire your creativity!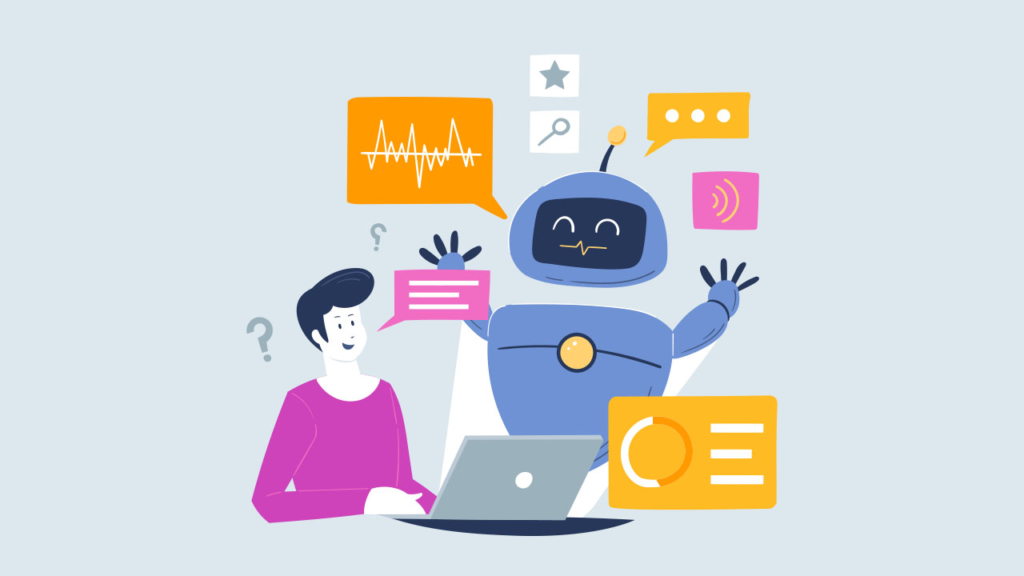 Find out what's effectively growing your channel with the power of metrics analysis. Insights from analytics can guide you in tweaking your content for higher engagement, retention, and conversion.
While promotions and collaborations contribute to channel growth, building a dedicated and passionate fan base should be every creator's end game. Keep them hooked, keep them loyal, and watch your channel soar to new heights.
Monetizing Your Content 😜
Let's be real, creating content is hard work, so you want to make sure you're getting rewarded for it. That's where YouTube monetization policies come in. By utilising ads, sponsorships, and merchandise offerings, your content can bring in some serious cash.
But don't just slap ads on your video and call it a day. To truly maximise revenue, you need to optimise ads for the viewer experience without negatively affecting video performance.
The Importance of Video Marketing Strategy 🚀
Are you ready to captivate your audience with your amazing ideas? Well, after your creativity has flowed, it's time to ensure your masterpiece is seen by the masses. And what's the most effective way to do that? A video marketing strategy, of course!
Don't know where to start? No worries! We've got you covered with a step-by-step guide to help you develop the perfect video marketing strategy that will make your message stand out. So, let's get to it!
Identify Your Target Audience 🎉
Don't make a marketing decision without knowing your target audience! The key to maximising engagement with your content is understanding who it's for.   That's why interviews are crucial. Through proper market research, you'll identify who your content is directly reaching in the audience pool.
But here's another secret – your YouTube video idea largely determines your audience. If you're making cooking videos, for example, your target audience will likely be females aged between 20 to 50.

Once you've unearthed this valuable information, you'll be ready to make an impact with your content!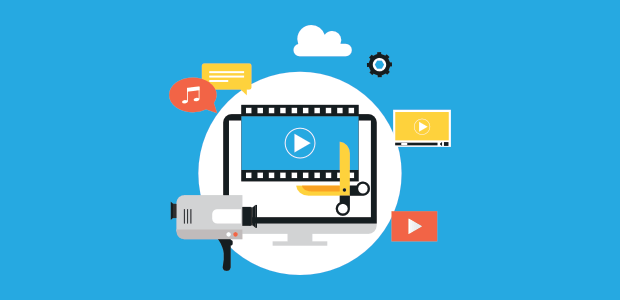 Determine What are Your Marketing Goals 🤗
Once you have a clear understanding of your audience, it's time to set your goals. To increase overall traffic on your YouTube channel, focus on these three main objectives:
1. Create brand awareness: Get your name out there and drive traffic to your channel. This is the first step in building a loyal audience.
2. Engage your new audience: Keep them interested and coming back for more with appealing content like polls, viewer appreciation videos, and meet-the-fans videos.
3. Keep them glued to your channel: Once you've got their attention, give your audience additional content that they can't resist.
Decide on the Budget
As a content creator, creativity is crucial, but without the right budget, your dreams may not become reality. Your YouTube video idea will heavily impact your expenses, so plan your spending wisely.
Skimping on spending may damage your brand while overspending could lead to major issues. Don't let budget limitations prevent you from creating amazing content.
Do Your Research on Competitors 🥳
Want to make sure your YouTube channel stands out from the crowd? Competitor research is key. By analysing other content creators, you can learn how to avoid pitfalls and improve your own approach.
Find out what makes their videos tick, understand their distribution methods, and anticipate their next moves. This knowledge is powerful when it comes to building your following and establishing your online presence.
Exploring Popular Topics 🙌
Incorporating popular trends into your original content is a fabulous way to attract attention and drive traffic to your channel. Just look at the ice bucket challenge – an idea so good that almost every YouTuber did it.
Trust us, incorporating trends into your content is never a bad idea – in fact, it could be the key to gaining new subscribers and captivating your audience. So, get creative and jump on those trends!
Just like any other social media platform, YouTube wants to serve up content that meets users' needs. But don't worry, getting your videos to rank higher in Google Analytics doesn't have to be complicated.
In fact, the key is simple: create content that resonates with your intended viewers. With this approach, you'll be well on your way to success – 90% of the work is already done!
By incorporating relevant terms and phrases into your video's title, description, and content, you increase the likelihood that it will appear in search queries by your intended audience.
For instance, if your YouTube channel is all about cooking, be sure to include keywords like "food," "recipes," "beverages," and "food processor" – words that your audience is likely using when searching for content.
But that's not all! YouTube's metric system also factors in viewer engagement when ranking videos. The longer viewers stay watching your content, the higher the ranking. So be sure to deliver valuable and engaging content to keep viewers coming back for more!
Top Ideas for YouTube Videos in 2023 😎
In today's digital age, video creation has become a popular way to express creativity, share knowledge, and build a loyal following. However, creating quality videos requires time, effort, and money, and content creators deserve to be compensated for their hard work.
Fortunately, platforms like YouTube allow content creators to monetize their videos by sharing the revenue generated from ads run on their videos. By enabling content creators to make money from their videos, YouTube has paved the way for a new wave of creative professionals to earn a living doing what they love.
As a result, we can expect to see more engaging, high-quality videos from talented individuals who are now incentivized to invest more time and resources into their craft. So, what are good youtube video ideas?
We've curated a list of popular video ideas to cater to all your creative needs. From cooking tutorials to epic travel vlogs, we've got you covered. Get ready to put your unique spin on these ideas and watch your channel grow in 2023!
A vlog is a type of blog; the form of dissemination is video. This YouTube video idea has been gaining popularity since its launch. People make videos about their interests and current information to inform or entertain others.
Some examples of popular topics for this YouTube video idea are beauty, gaming, travel, health and fitness, lifestyle, and so on.
Starting a vlog idea is a lot of work, and most vloggers have made it a full-time job. But if you want to make extra money with vlogging, you must put in the time and work to get to the sponsorship level. The most popular vloggers started in the early days of YouTube.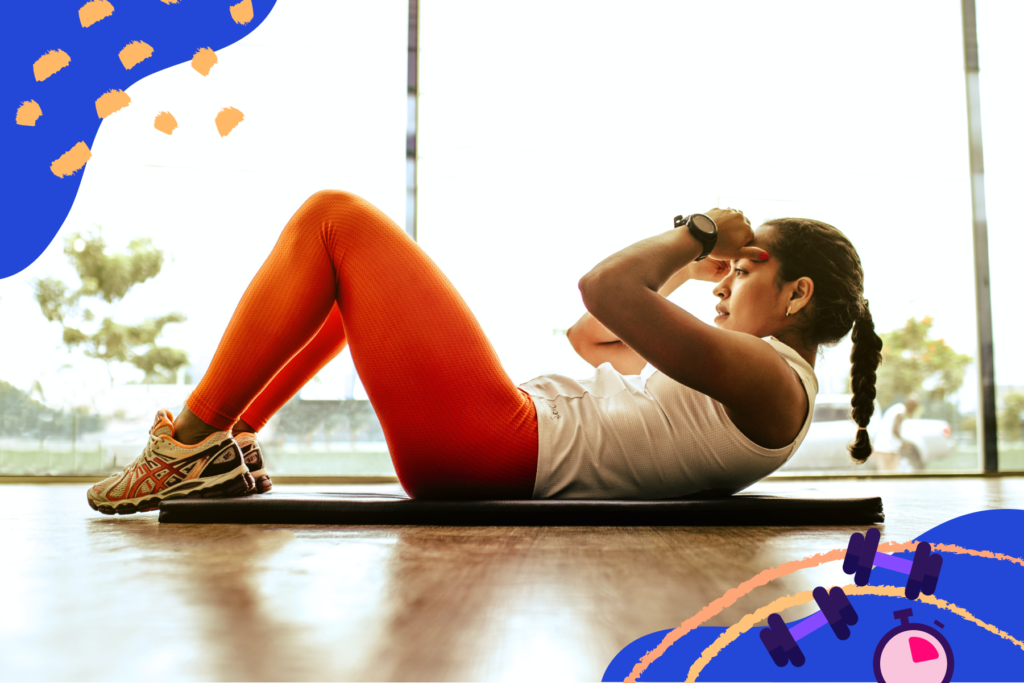 Gone are the days of complicated tutorials – thanks to YouTube shorts, creating short and sweet instructional videos is now a breeze. Whether you want to make a stunning piece of homemade art or assemble a chair in a flash, the possibilities are endless.
But it's not just about teaching basic skills – with YouTube shorts, you can show off your expertise in anything from food to cars, architecture to design. Best of all, your new audience will thank you for offering an effortless and enjoyable alternative to the usual stressful methods.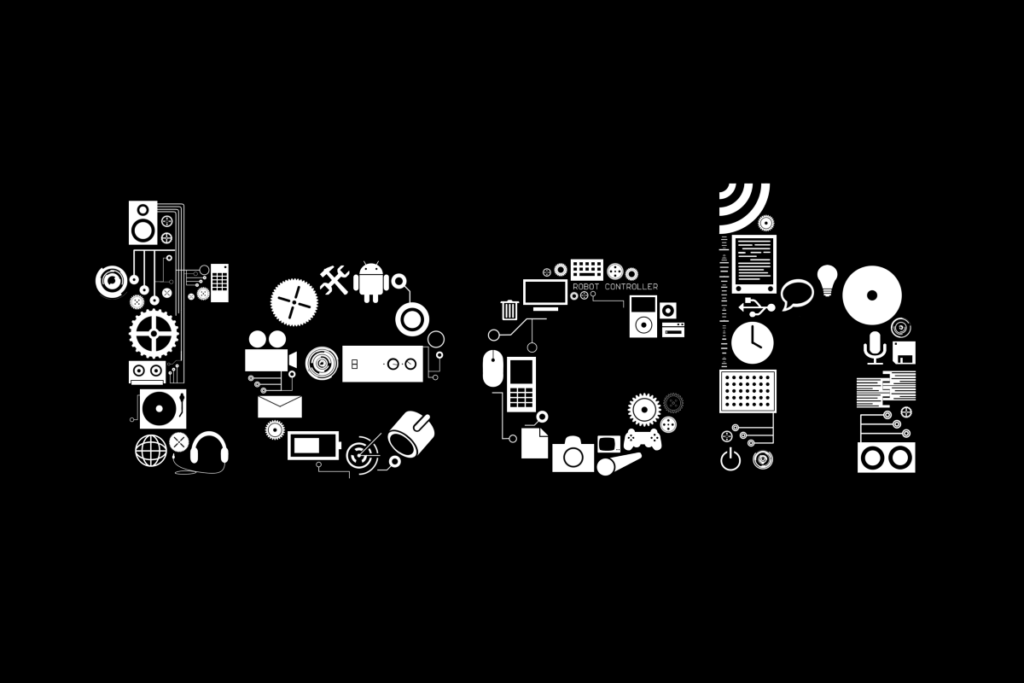 Content comes in many shapes and sizes, but the most effective content always focuses on solving your audience's pain points. That's why we recommend creating how-to videos on YouTube, tailored to your customers' needs.
Not only do these videos provide value to your customers, but they also showcase your product in action and help to raise brand awareness. Many companies hire content creators to put a customer's perspective on a specific product feature, making it easier for potential customers to see how your product or service could benefit them.
Starting your own cooking channel on YouTube is no small feat, but with some hard work and dedication, it can become a full-time job.
Embrace your cultural background and introduce viewers to some new flavours by cooking up some traditional meals from your homeland. Of course, you'll need to invest in some equipment to get started.
The essentials include a high-quality camera (this could even just be your phone!) with plenty of storage and a tripod to keep your shots steady and well-framed. You'll also need good lighting and a high-quality microphone to ensure that your viewers can hear and see every step of your culinary journey.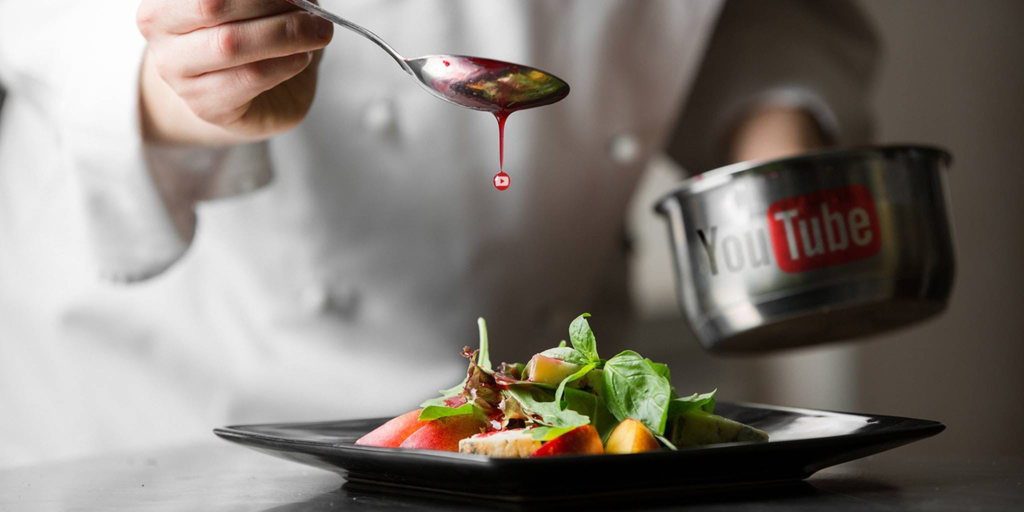 Looking for stepping up your beauty game? This YouTube video is just for you! Join a community of like-minded beauty enthusiasts and discover insider secrets on how to enhance your appearance. Don't be surprised to find makeup and camera companies leveraging this growing trend to promote their beauty products.
Start with the basics and build your way up by watching informative tutorials and practising regularly. Don't break the bank on expensive equipment – find what suits your budget and focus on consistency.
To become a successful car reviewer, you must first have a passion for vehicles and appreciate their beauty. But passion alone won't make you a top-notch reviewer. You must also be able to convey your thoughts coherently to the viewer with proper articulation.
So next time you're on YouTube searching for the latest auto models, check out some of these amazing car reviewers for the ultimate experience.
Music is an art form that is subject to personal interpretations, which is what makes it so unique. Creating a YouTube video with your own spin on a popular song gives you a chance to showcase your talent while reaching a larger audience.
This YouTube video idea is not only excellent for reaching a wider audience but also serves as a stepping stone to kickstart your music career. Invest in the right marketing strategies today and break into the music industry with your unique sound!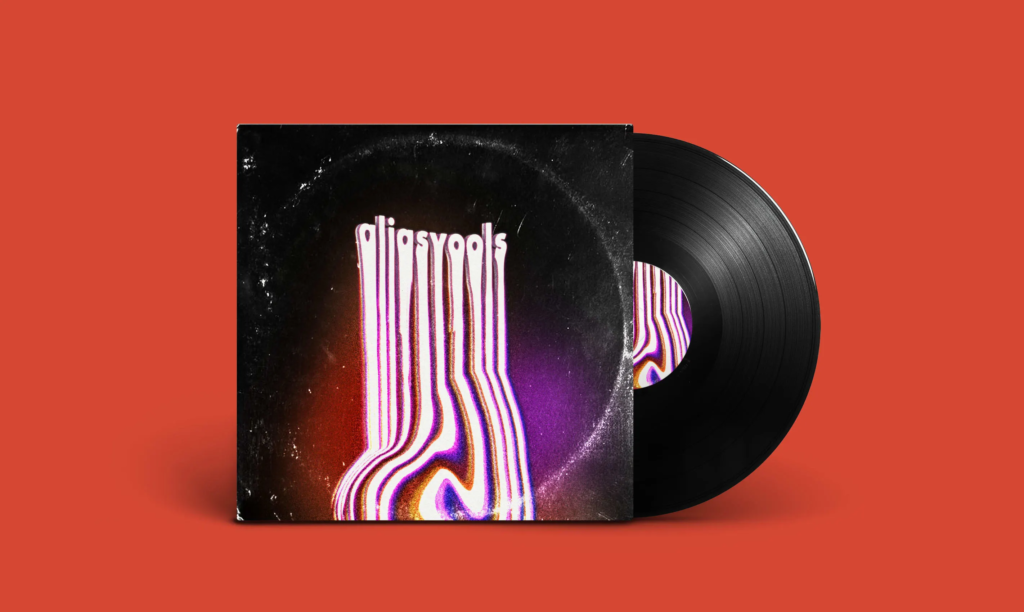 YouTube is more than just entertainment. It's a hub of educational content for all ages, with a diverse selection of channels and topics to choose from. With YouTube, you can learn any skill you set your mind to. All you need is knowledge, passion, and the ability to convey your thoughts clearly to your viewers.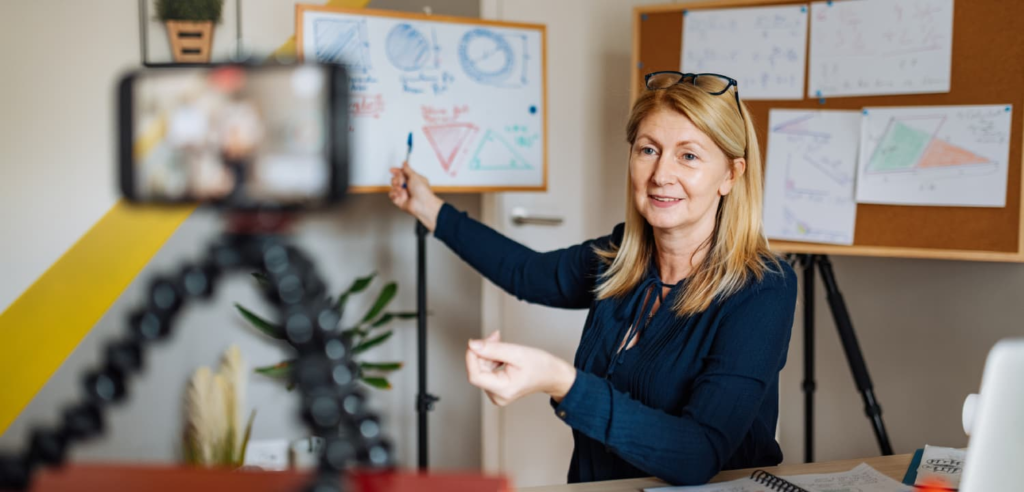 Hiking And Camping Videos 😎
There's nothing quite like the feeling of being surrounded by nature, breathing fresh air and experiencing its tranquillity. Imagine being able to share these breathtaking moments with the world – that's the beauty of the outdoors!
Remember, the key to success is to pick a location that resonates with you and your target audience.
Don't keep these unforgettable moments to yourself. Grab your camera, lace up your boots and start sharing the beauty of hiking with the world!
Tired of dealing with mundane problems and time-consuming tasks in your daily life? Look no further than life hacks – homemade videos that offer innovative solutions and time management tips.
With just a camera and the right mindset, you can easily create your own life hack videos and help others eliminate their frustrations.
Save time, energy, and sanity with life hacks – the perfect way to streamline your life and boost efficiency.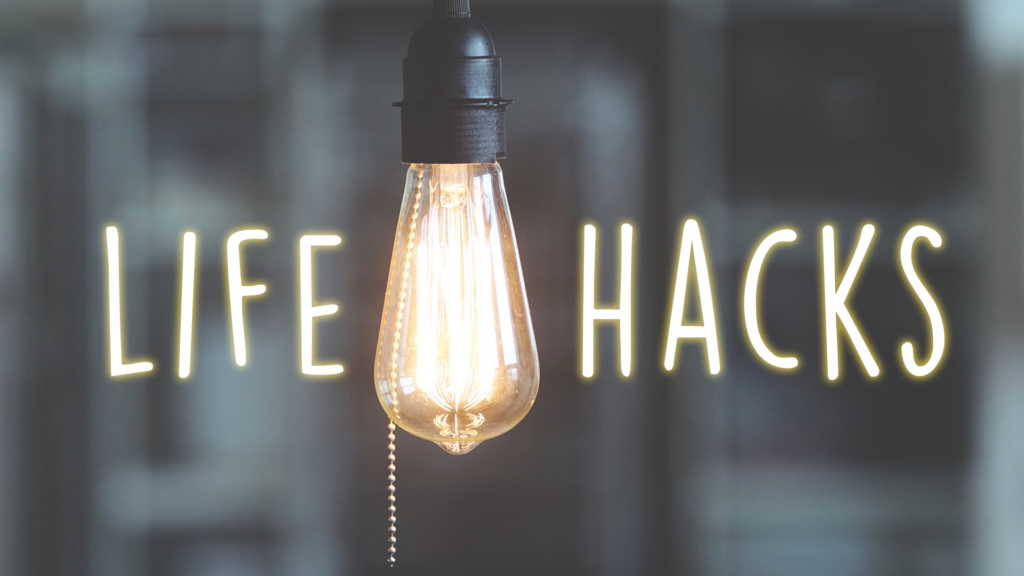 Unleash your inner artist with these amazing YouTube channels that offer a plethora of tutorials and classes for art lovers. Whether you're a complete beginner or an advanced artist looking for new techniques, you'll find something that suits your level.
From learning the basics of drawing to exploring digital art techniques, these channels cover various aspects of art.
As technology advances, content creation has become easier and more accessible than ever before. YouTube has undoubtedly played a crucial role in this growth. For aspiring content creators, finding a unique niche can be challenging.
Fortunately, there are popular YouTube video ideas for everyone which are available and can be used in 2023. Whether it's starting a cooking channel, sharing travel vlogs or creating ASMR videos, there is something for everyone. With a little creativity and passion, you can easily become a YouTube sensation!
Building a successful YouTube channel is a combination of identifying your niche, using strategies, creating engaging content, and leveraging monetization options. This ultimate guide provides valuable insights on starting a YouTube channel, growing your audience, and monetizing your content.
With the strategies and tactics outlined within this guide, you can create a high-quality channel that will attract and retain an engaged audience. Keep exploring new trends and focusing on audience needs, then success is inevitable.
Are you struggling to come up with YouTube video ideas? No worries! With youtube video idea generator Elai.io, you can quickly and easily create your choice of video without breaking the bank or needing technical know-how.
Elai.io offers pre-set backgrounds and avatars based on real-life actors. You can design and edit your video ideas with ease, saving your time! Plus, for authenticity, you can even upload a video of yourself, and an avatar will be created.
Save time and impress your audience with Elai.io – visit their website for more details.