Leveraging the Benefits of SaaS Product Videos for Your Business
Vitalii Romanchenko
Video has become an essential tool for businesses in a variety of industries, and the SaaS (Software as a Service) sector is no exception. The use of Saas product videos offers numerous benefits, including increased engagement and conversions, which ultimately leads to higher revenue and growth for the company.
Overview of the Importance of Video in SaaS Marketing
According to a recent survey, over 90% of consumers say that watching Saas videos helps them make a purchasing decision. Furthermore, including a video on a landing page can increase conversion rates by up to 80%. These statistics clearly demonstrate the impact that video can have in the SaaS industry.
At Elai.io, we understand the importance of video in SaaS marketing and are dedicated to helping our clients achieve success through the use of high-quality product videos.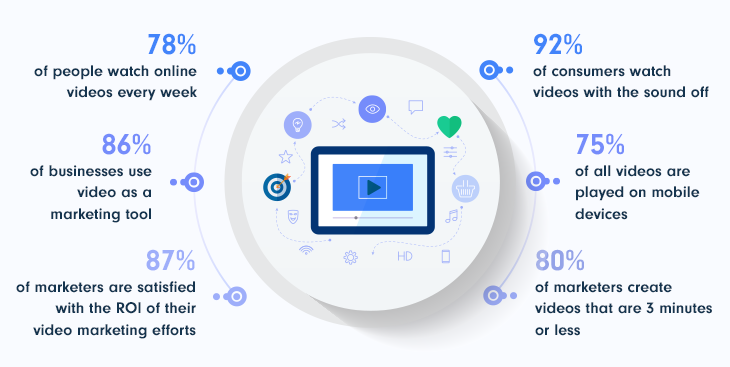 Source – PayPro Global's blog
Creating successful Saas social videos can be a challenge, but with the right approach, you can create a high-quality video that engages your target audience and effectively showcases your product. Here are some best practices to keep in mind as you start your video production journey:
1. Know your target audience
The first step in creating a great SaaS video is to understand who you are trying to reach. Your target audience should be reliably informed of everything thanks to the tone of your video, the language and the visual elements you use. Take the time to get to know your audience, including their age, gender, interests, and pain points, and use this information to create a video that resonates with them.
2. Keep it simple and to the point
When it comes to SaaS videos, less is often more. Your video should be focused and concise, delivering a clear and straightforward message about your product. Don't try to cover too many features or benefits in one video; instead, focus on one key message that you want to get across.
3. Highlight your unique selling points
Your SaaS video is an opportunity to showcase what sets your product apart from the competition. Make sure to highlight your unique selling points and explain why your product is better than other solutions on the market. This can be done through a clear and concise demonstration of your product's features, or by emphasizing how your product addresses common pain points.
4. Invest in quality audio and visual production
Your SaaS video should be professional and polished, with high-quality audio and visuals that engage and inform your target audience. This may require a significant investment of time and resources, but it is essential for creating a successful video that effectively promotes your product. Consider working with a professional production team or using a platform like Elai.io to help ensure that your video is top-notch.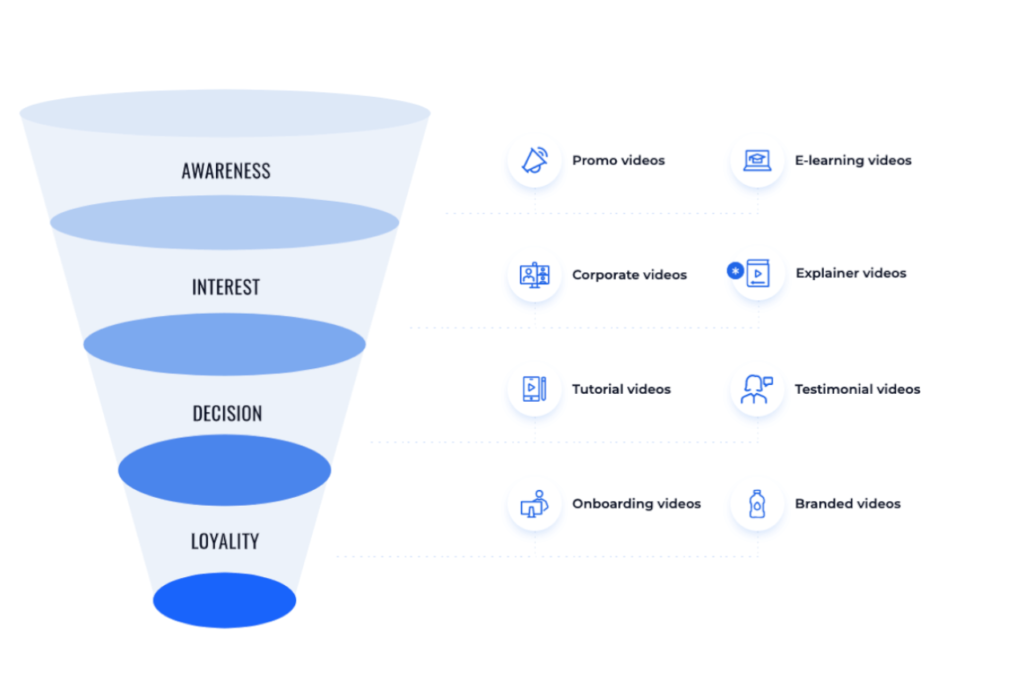 How to create video with Elai.io
Creating a high-quality SaaS video with Elai.io is a straightforward process. Here's how you can create your video in 8 easy steps:
Step 1: Sign up for an account with Elai.io. Choose the plan that suits your needs and budget, and get started with the platform.
Step 2: Choose a template or start from scratch. Browse the library of templates and select the one that fits your brand, or create your own custom design.
Step 3: Determine the length of your video. Keep in mind that short, concise videos are best for product demos, while longer videos can be used as entertainment content.
Step 4: Experiment with different aspect ratios. Elai.io supports horizontal, vertical, and square formats, so you can create a video that fits any social media platform.
Step 5: Target your audience. Personalize your video by selecting an avatar that represents your target demographic, and choose a language that speaks to your audience.
Step 6: Customize your video. Include screenshots, animations, and text to make your video more engaging. You can also upload your saas company logo, font, and music to further personalize your video.
Step 7: Choose the right audio. Consider the tone and emotion of your video when selecting music, and choose from Elai's library of tunes or upload your own.
Step 8: Share your video. Render your video and share it on social media, your blog, landing pages, or even by email.
With Elai.io, creating a high-quality SaaS video has never been easier. So why wait? Sign up today and start making videos that drive results!
Social Media Marketing with SaaS Videos: How to Maximize Your Reach
SaaS companies are increasingly using video content to promote their products and services. Video has become an essential tool for social media marketing, as it allows you to reach a wider audience, create an emotional connection with viewers, and convey complex ideas in an easily digestible format. In this article, we'll outline the best practices for social media marketing with Saas videos.
Utilize Popular Social Media Platforms
Social media platforms like Facebook, YouTube, Instagram, and LinkedIn are essential for promoting your Saas videos. Choose the platforms that are most relevant to your target audience and publish your videos there. Be sure to optimize your videos for each platform, as different platforms have different requirements for video format, length, and resolution.
Collaborate with Influencers
Collaborating with influencers can be a great way to reach new audiences and promote your Saas videos. Influencers have a built-in following that trusts their recommendations, making it easier for you to get your video in front of potential customers.
Create a Strong Call-to-Action
At the end of your SaaS video, it's important to include a strong call-to-action (CTA). A CTA should encourage viewers to take a specific action, such as visiting your website, downloading a free trial, or subscribing to your email list.
Optimize for Search Engines
Optimizing your SaaS videos for search engines is crucial for ensuring that they reach as many people as possible. This includes using relevant keywords in your video titles, descriptions, and tags, as well as embedding the video on your website and sharing it on social media.
Offer Exclusive Content for Email Subscribers
Offering exclusive content for email subscribers is a great way to build relationships with your audience and keep them engaged with your brand. Consider offering a behind-the-scenes look at your SaaS product, early access to new features, or special discounts for subscribers.
Utilize Customer Testimonials
Incorporating customer testimonials into your SaaS videos is a powerful way to build trust and credibility with your audience. Customer testimonials provide social proof that your product is effective, making it easier for potential customers to make a purchasing decision.
Incorporate Humor and Storytelling
Incorporating humor and storytelling into your Saas videos can help you create an emotional connection with your audience. This can be a great way to differentiate your brand and stand out from the competition.

In conclusion, social media marketing with Saas videos is a powerful tool for reaching new customers and promoting your products and services. By following the best practices outlined in this article, you can maximize your reach, build relationships with your audience, and stand out from the competition. For those looking for a user-friendly, cost-effective platform for creating and hosting videos, we highly recommend Elai.io. With its intuitive editor, a customizable template, and a wide range of avatars to choose from, Elai.io makes it easy to create, publish, and achieve the maximum success with your SaaS videos.