Make an Effective Workplace Harassment Training Video Today
Vitalii Romanchenko
Did you know that the workplace, a place where all of us spend most of our day, is not always a safe haven for employees? Unfortunately, recent surveys have revealed that instances of workplace harassment are increasing, and shockingly, many of these cases go unreported.
This is definitely not okay, and it's concerning to think about the negative impact it has on individuals and organizations. It's time to take a stand and make sure that every workplace is a welcoming and safe environment for everyone.
At work, we all want to feel safe, respected and able to flourish in our roles. Unfortunately, this can be a challenge when workplace harassment rears its ugly head. More common than we may realize, harassment can limit our abilities to do our best work and contribute successfully to a company's growth.
Let's face it, nobody wants to work in a toxic environment where harassment runs rampant. Whether you're an employee or an employer, taking action to prevent discrimination and create a safe workplace is essential. By understanding why addressing this issue is critical, we can make meaningful progress towards a workplace where everyone can feel valued and respected.
So let's spread the word and vow to take proactive steps to make sure our workplaces are free of any kind of harassment – we all deserve to thrive in a positive and healthy work environment!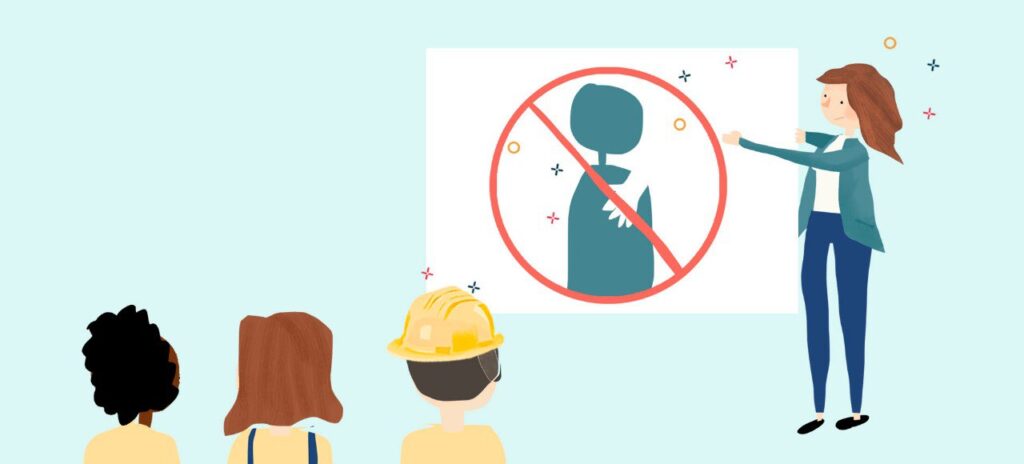 Providing Harassment Training Video
Creating a culture of respect begins with education. A harassment training video serves as an effective way to get that message across and explain why it is so important for all parties involved.
It can be used to introduce or reinforce the organization's policies, preventing the likelihood of any incidents occurring in the first place.
In addition, a well-crafted video can help employees recognize unacceptable behaviour and respond appropriately to any instances of harassment. It's also a great way to make sure everyone is on the same page when it comes to understanding what constitutes harassment – or even better, how to avoid it altogether.
Elai.io will provide you with an easy-to-follow harassment training video that will cover all the bases. With comprehensive content, you can be sure that your team will understand the gravity of their actions and behaviours, as well as how to address any instances of workplace harassment in a respectful manner.
Let us help equip your staff with the knowledge they need to prevent and report incidents – create your own video today with Elai.io!
Keeping Focus on Prevention of Harassment
Economic growth is the reason why companies exist, and the financial burden that results from defending, investigating, and settling discrimination claims can be crippling to some.
Organizations lose out on opportunities to attract the best talent, and tarnish their productive brand image, which leads to decreased profitability.
Studies show that when people are harassed at work, they don't want to go in and it makes them not do their best. They may even leave the job because they don't feel safe. This hurts the company's money because people aren't doing their jobs as well.
Organizations should be in compliance with the necessary legal regulations to avoid hefty fines and possible lawsuits. Employees who are victims of harassment may report incidents to regulatory agencies, leading to thorough investigations or legal charges.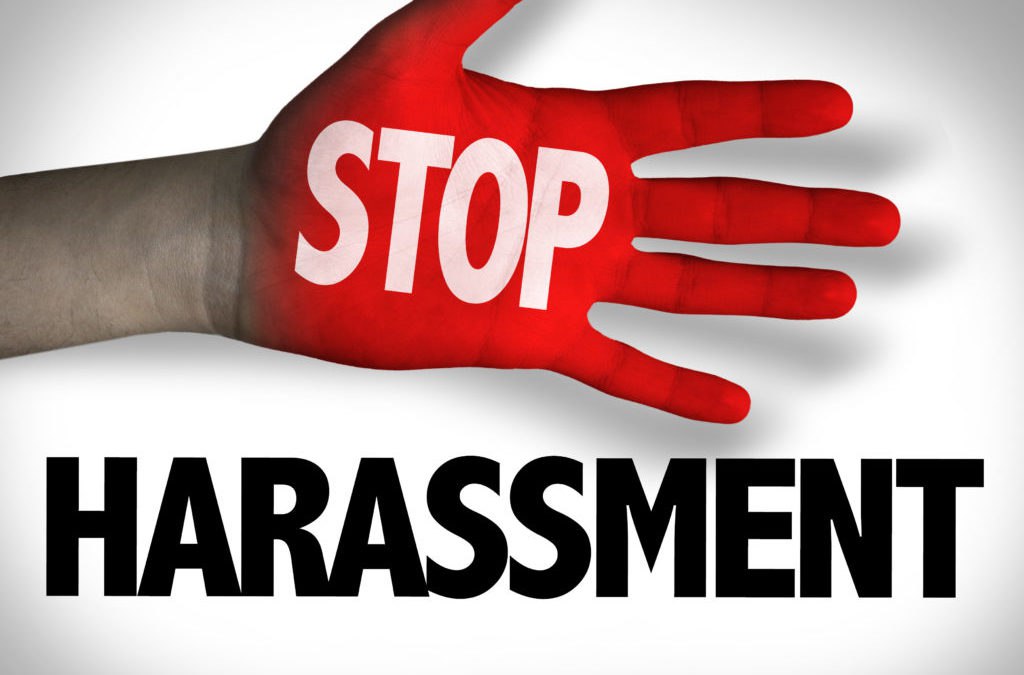 Harassment-Free Workplace. How to Create It?
A Comprehensive Anti-Harassment Policy:
The first step towards creating a harassment-free workplace is having a comprehensive anti-harassment policy in place. This policy should clearly define what constitutes harassment and set out the procedures for reporting it, filing complaints, and taking disciplinary action against perpetrators.
Ongoing Training and Communication:
Employees should get training about harassment. This training should help people understand what is and isn't okay. Managers need rules to follow so they know how to handle situations if someone is being harassed. It is important for everyone to show respect for each other.
Prompt and Thorough Investigation and Response:
If someone reports being harassed, a quick and detailed investigation must take place. The people who are doing the investigation should stay unbiased. The person who reported it should stay anonymous unless they want people to know their name. 
The investigation should happen quickly and the employer needs to make sure nobody gets in trouble because of it.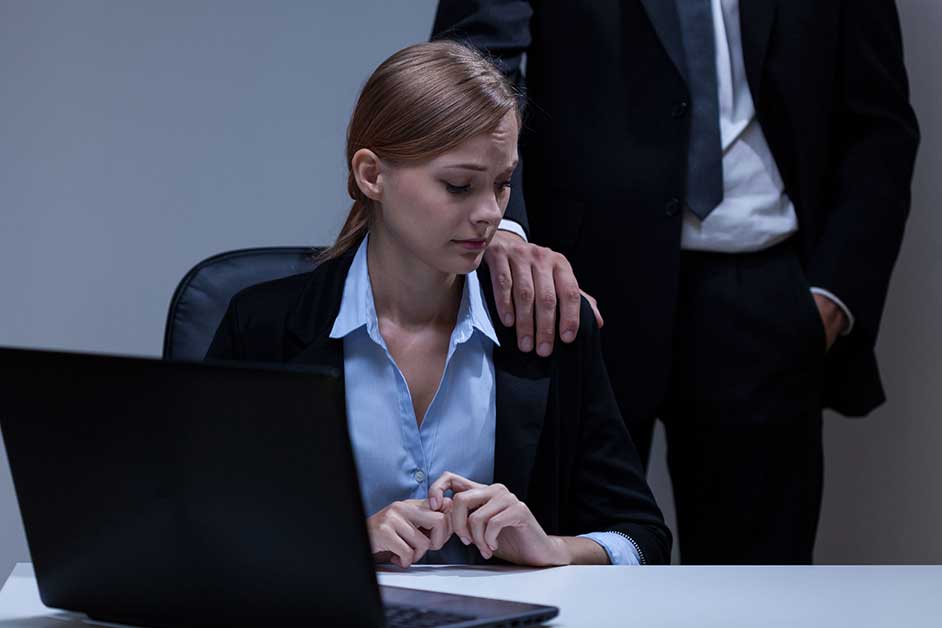 Importance of Sexual Harassment Training
Unwanted advances, propositions for sexual favors, and other inappropriate physical or verbal interactions of a sexual nature fall under the umbrella of sexual harassment, a cruel form of discrimination. Unfortunately, as the online world and social media continue to expand, it is challenging for individuals to escape this type of misconduct while working.
Sexual harassment training can empower your employees to recognize what is and isn't acceptable behavior, and to handle any issues that may arise confidently and professionally. This training will help your team learn about their rights and how to find help. They will also know what to do if someone is being harassed.
Sexual harassment training is more than just something to do. It helps people know what to do if they feel unsafe. This can mean teaching them how to reduce stress and when it is okay to help someone else who is in a difficult situation. Giving your staff these skills will make work a safer place and create a culture of understanding and responsibility.
It is very important to have sexual harassment training in the workplace. This teaches employees how to recognize, react, and report any kind of harassment they see. They also learn how to spot when someone might be uncomfortable or upset. This helps create a workplace where everyone feels safe and respected.
Elai.io is an innovative platform that provides employers with online sexual harassment training videos, customized to meet their specific needs. This helps make sure that employees know what to do if they see or hear anything about sexual harassment. They will have the right information so they can stop it and respond in the right way.
Why Do You Need Harassment Training for Managers?
Elai.io offers training for managers to help them create a safe and secure work environment. We teach them what to do if someone reports being harassed, and how to stop harassment from happening in the first place. The video we provide is easy to use and helps managers learn how to spot bad behaviour and stop it from happening.
Through regularly scheduled harassment training videos, managers will be able to recognize and address different forms of harassment, such as gender-based, racial or religious. This will help ensure that all your employees are treated with respect in the workplace and any incidents can be dealt with swiftly and professionally.
What's more, Elai.io's harassment training video for managers educates them on the different laws, regulations and policies with regards to harassment in their jurisdiction. This ensures that they are well-versed in all aspects of workplace compliance and can stay up to date with any changes or updates.
How to Create a Harassment Training Video?
Elai.io's harassment training video for employees is the key to cultivating a safe and flourishing work environment. With straightforward instructions, you can customize your training session to simulate realistic scenarios that will help your team feel confident in diffusing any potential harassment situations.
Do you know the secret to a harmonious workplace? It lies in ensuring that your employees are equipped with the right knowledge to prevent harassment. That's where Elai.io comes in! With our cutting-edge technology, we can create a bespoke anti-harassment training video that's tailor-made for your business in no time.
Elai.io's comprehensive harassment training for employees is a great way to ensure your staff are educated and prepared to handle any situation related to workplace harassment in a respectful manner.
Step 1: Choose a Template that Meet Your Needs
Elai.io provides a wide variety of templates to help you create the perfect harassment training video for your business. Select from our library of professionally designed templates, or start from scratch with our blank for harassment training video template.
Step 2: Create the Script for Your Video
Elai.io makes it easy to write a script for your video. Our platform supports text and voice narration, so you can create a script that is tailored to your business needs.
Step 3: Be Sure to Add AI Presenter
Elai.io's AI presenter can be added to your harassment training video to give it a more personal touch. Choose someone from our list of professionals who can talk about your video in an exciting and friendly way. They will also remind people of what you said throughout the video.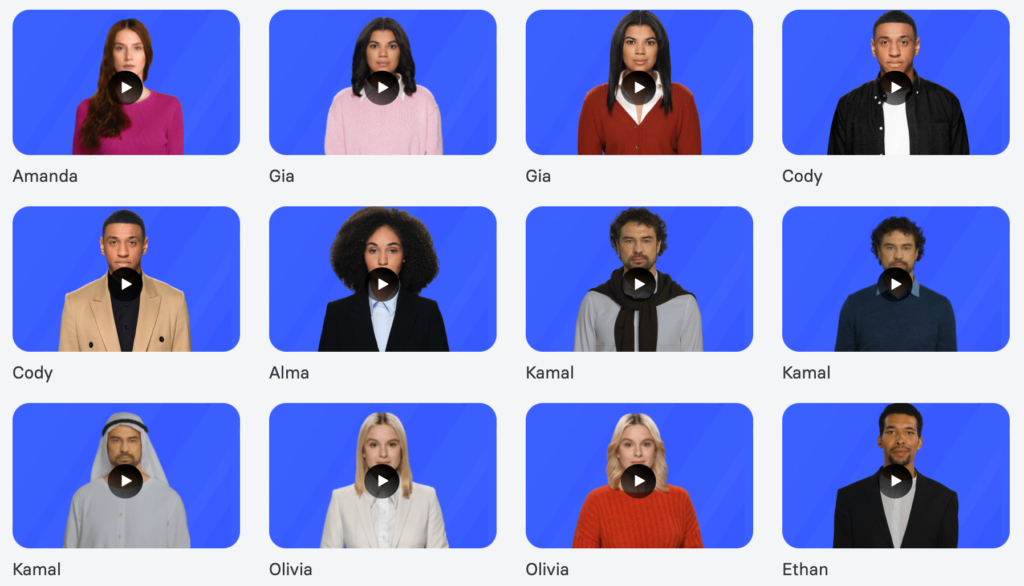 Step 4: Put an Additional Accent on the Visuals
Make sure to add visuals to your harassment training video for added impact. Elai.io has lots of pictures, drawings and moving images that you can use to show what you mean. They are all made by experts.
Step 5: Paste Text From Your Script
Elai.io's text editor allows you to paste your script directly into the video, so it can be read aloud by our AI presenter. This feature helps make sure that the words you say are right and also saves time. It makes sure that the words are said correctly too.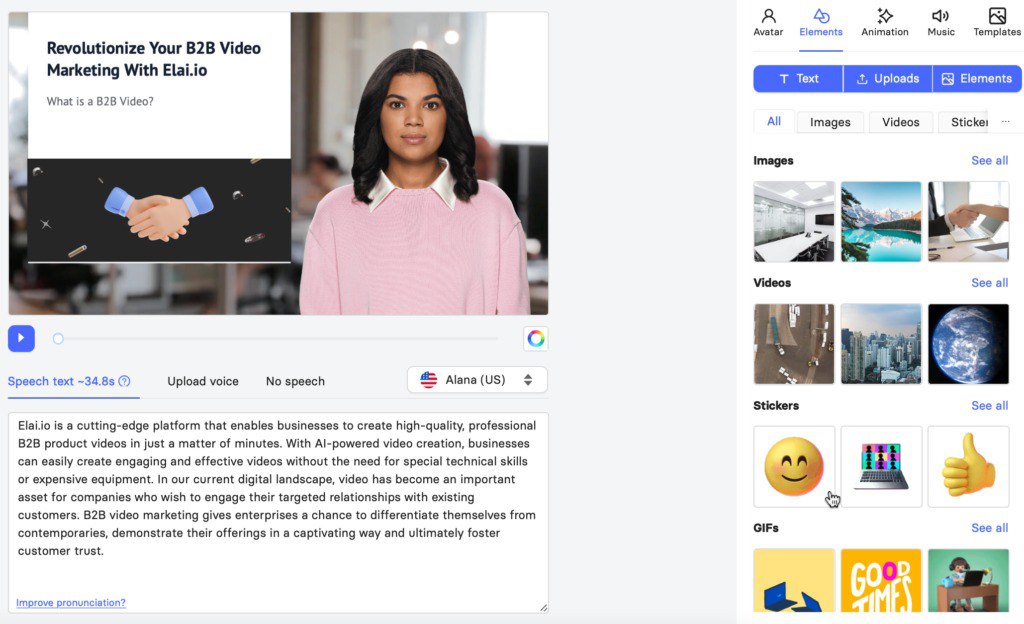 Once you have added your visuals, text, narration and AI presenter, it's time to edit and preview your workplace harassment training video. Elai.io's editing feature allows you to create a memorable video, add music and make any necessary changes to ensure that the final product is ready for distribution.
Once you are done making your harassment training video, it is time to save the video. With Elai.io the process of creating looks so easy. After completion, you can share the video with your team or post it online for people to watch.
Make sure to include examples of different kinds of bad behaviour at work. Examples could be sexual harassment, name-calling, or treating someone unfairly because of who they are.

Think of situations that could happen in real life. Give examples to help people understand what harassment is.

If possible, provide a way for employees to report incidents of harassment in your training video.

Be sure to explain the consequences of harassment and how it will be addressed by your business.

Tell your employees it is okay to ask questions if they ever have any questions about harassment. If they need help, encourage them to get it.

Tell people how to stop someone from harassing them. Explain how to contact a supervisor or Human Resources person if there is a problem.

Encourage employees to have a zero-tolerance policy for harassment and discrimination in the workplace. Let them know that it will not be tolerated.

Remind people of how important it is to treat everyone with respect and dignity, no matter who they are or what their background is.

Finish your video by reiterating the importance of workplace compliance and how everyone can support it.
Workplace harassment training is crucial for creating a safe and inclusive working environment. Every organization has a responsibility to ensure the safety and well-being of its employees and the best way to do this is by implementing the necessary prevention policy.
Elai.io provides an effective video platform that can help organizations create satisfactory employee sexual harassment training programs. Not only does it provide an opportunity to educate all employees, but it also promotes open dialogue that can lead to better understanding and improved communication.
If you are an employer or HR specialist, we highly recommend taking a look at Elai.io as your go-to resource for creating sexual harassment compliance videos that bring positive change in your workplace. So start the journey towards making your organization's culture more respectful and equitable today!