Create Videos Instantly with Elai.io Script to Video Maker
Vitalii Romanchenko
Quit stressing over creating a video from scratch. It's easier (and quicker!) than you think and we've got the solution for you. Whether you're trying to pitch to potential clients, spice up your social media, or just want to share a fun story with friends and family, we're here to help make your vision come to life.
In our fast-paced world, keeping your audience engaged might sound like a daunting task. Whether you're trying to market your products or convey important information, video content can be a powerful tool to grab and hold people's attention. But wait, don't panic just yet! 😋
The truth is, making videos doesn't have to be a formidable challenge. While it may require dedication, practice, and some technical finesse, with a little bit of creativity, you can create videos that will captivate and delight your viewers!
Imagine bringing your ideas to life through the power of video – the ultimate attention-grabbing media format. You don't need to be a professional filmmaker to produce visually stunning content thanks to video makers.
Join us on a journey through the world of video makers and see how easy it can be to amplify your message and captivate your audience. Get ready to make your content shine like never before! 😱
Don't let a lack of experience or fancy equipment hold you back. Give us just a few minutes, and your time and your script will be transformed into a totally professional video that'll knock your socks off. Trust us, you'll be bragging about your masterpiece in no time. 😊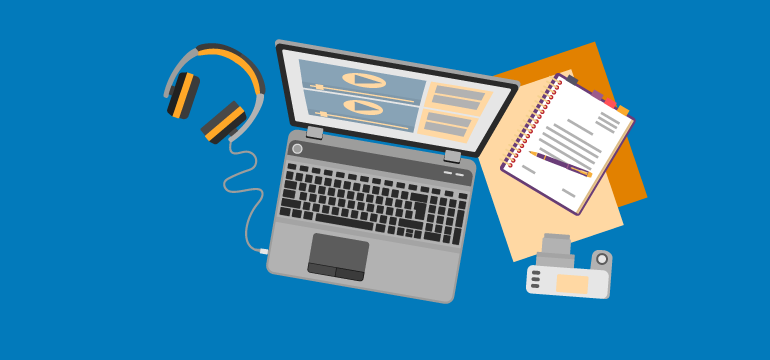 Why Use a Script to Video Generator? 🤔
In today's world, videos have become an effective way to connect with people and convey messages. Whether it's a product promotion or a social cause, people tend to engage more with videos than with any other form of content.
The reason behind this is simple – videos are easy to consume and can make an emotional impact that can be difficult to achieve through written words or images. Moreover, videos can be customised to match the tone of your brand and can add personality to your message. 😇
For example, animation and humour can be used to create a more relatable message, while testimonials and interviews can showcase authenticity and build trust. Therefore, if you want to increase engagement and convey messages effectively, creating videos should definitely be on your radar.
Creating a truly epic video can feel like an impossible feat. Brainstorming innovative ideas, writing a powerful script, filming like a pro, and adding in those magical sound effects, special effects and music to top it all off. And that's just the beginning. The real challenge comes in marketing and distributing your masterpiece. It's clear that video creation is a massive project, but luckily, there's help out there. 😜
Elai.io is a tool that is user-friendly and simplifies the video creation process, so you can focus on letting your creative juices flow. With this kind of tool, you can forget the technical challenges and stay focused on creating that beautiful video that you've always dreamed of.
Creating videos can be a hectic process with so much to juggle. But with deadlines to meet, you need a surefire way to stay organised and make the most of your time. Enter the beloved script!
Whether you're a seasoned pro or new to video creation, a script can be a total game-changer. Not only will it give your videos a sense of structure and flow, but it will also help streamline the content creation process. 🎬
Imagine being able to work on your content beforehand and not having to worry about stumbling over words or losing your train of thought during editing. Sounds pretty great, right? Well, it is! Give it a try and see how a script can take your videos from good to amazing.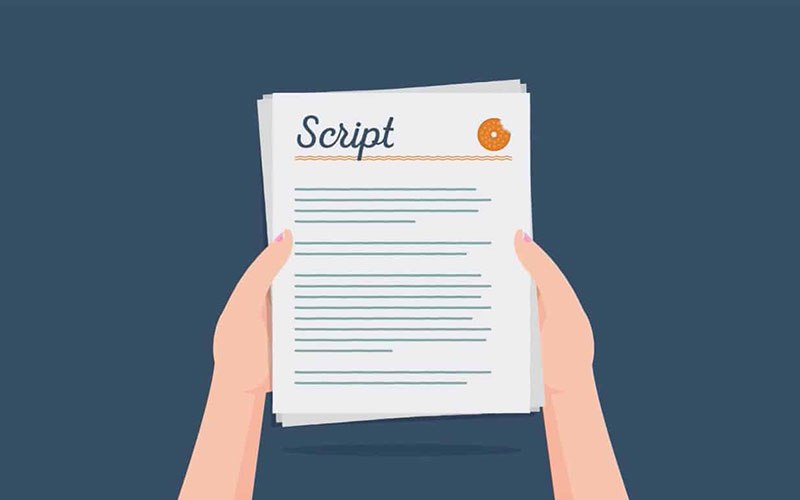 How to Use a Video Generator to Convert Script to Video? 🤗
If you're itching to turn your script into a visual masterpiece, a video maker Elai.io might just be the tool for you. With a few clicks, you can turn your script into an engaging masterpiece that viewers won't be able to turn away from. 😲
Adding elements such as music, animations, and graphics can turn your static script into a dynamic visual representation of your ideas. The possibilities are endless! Don't be afraid to play around with different features and get creative with your message.
With some practice and patience, you'll soon be able to produce professional-looking videos that will leave your audience wanting more. Say goodbye to boring content and hello to Lights, camera, action! 🥳
With a bit of tinkering around, you'll feel like a pro in no time! Don't worry if it all seems a bit overwhelming at first. Soon you'll be confidently wielding all the different features and functions like a true director. So let's roll up our sleeves and get to creating our cinematic masterpiece!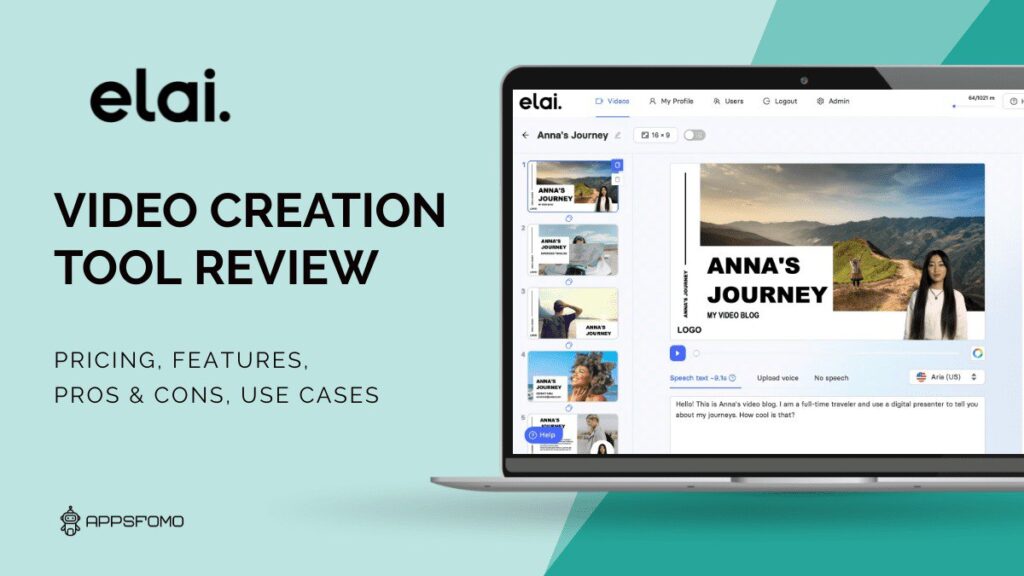 Step 1: Write a video script ✏️
When it comes to creating videos, you want to capture your audience's attention and keep them hooked till the credits roll. A perfect ai script to video is like a magician's spell, weaving together the right amount of valuable information with entertainment to captivate viewers.
Whether you're showcasing a product or telling a story, the possibilities are endless, and it's an exciting time to create something unforgettable. With the right approach, your video can be stylish, engaging, and downright unforgettable, making your audience crave more.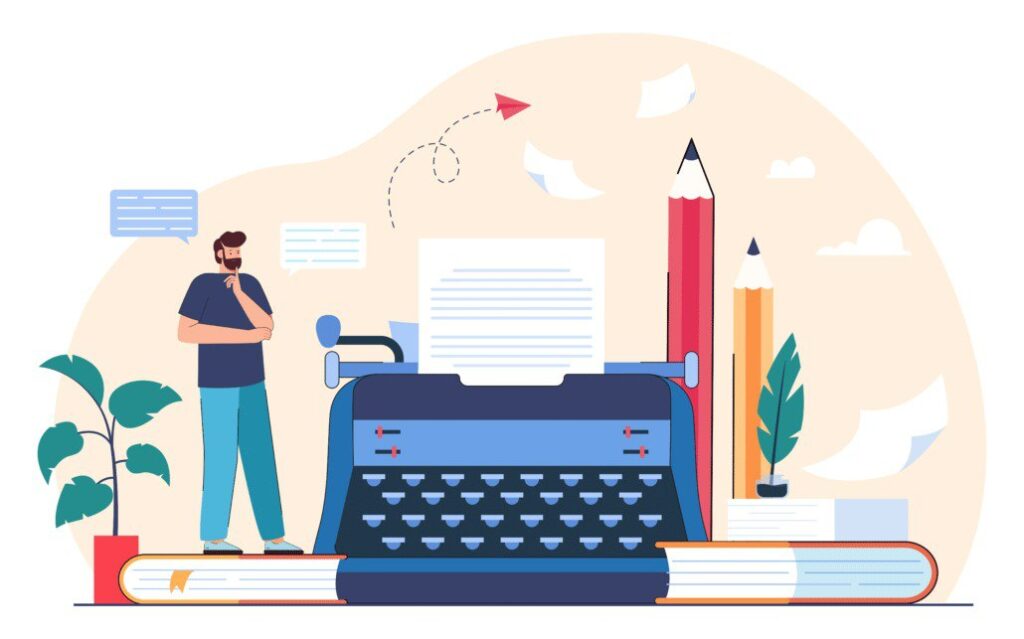 Step 2: Pick a video template 💻
Transform your video creation experience with our diverse selection of customizable templates, or let your creativity run wild and start your masterpiece from scratch. 
Whether your vision is sleek, modern, or quirky, we've got the tools to help you bring it to life. Step into the director's chair and create something truly unique with our video-making wizardry.
Step 3: Type in your script 📝
All you have to do is simply type or paste your video script, and our advanced technology will take care of the rest. With Elai.io, you can save time and resources, while still achieving professional-grade audio quality. Don't let tedious voiceover production hold you back from creating captivating content.
Step 4: Customise and edit 🥳
Transform your ordinary project into an extraordinary masterpiece with just a few clicks. Whether you're a seasoned designer or a beginner, customising your work has never been easier. Add a pop of colour, choose from a variety of shapes, and explore different fonts to make your message stand out.
Enhance your creations even further by incorporating seamless transitions, background music, and stunning stock media or simply upload your own images and audio. The possibilities are endless, and the results are nothing short of breathtaking.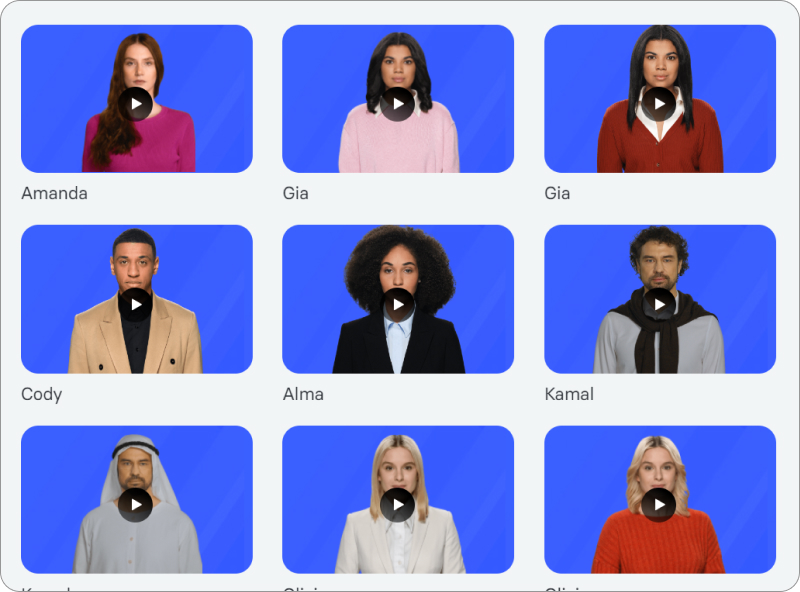 Step 5: Generate and share 🚀
Now, you can download, embed, and share artificial intelligence videos that are sure to captivate your audience. These videos are unlike anything you've seen before- crisp, clear, and visually stunning. Whether you're a blogger, business owner, or aspiring influencer, you won't want to miss out on this game-changing technology. 
Get ready to impress with Elai.io's AI videos. Unleash your creativity and bring your vision to life today.
Other Advantages of Using a Script to Video Converter 😎
In a world where we are constantly on the go, having your technology seamlessly integrate with your lifestyle is a game-changer. Fortunately, the compatibility of today's software and devices is becoming more and more versatile.
Whether you prefer using a sleek laptop, a trusty tablet, or a trendy smartphone, rest assured that most applications and software are developed with the modern user in mind.
Compatibility means access at your fingertips, no matter where you are or what you are doing. So go ahead, take that conference call on your tablet while waiting for your morning coffee or work on that project from your phone during your daily commute. Your technology should work for you, not against you, and with ever-improving compatibility, it's never been easier to stay connected.
Using a script to video maker can save you big bucks compared to hiring a pro. With the abundance of advanced tools and templates, you can still create stunning videos that perfectly encapsulate your brand's message without breaking the bank. So there you have it – cheap, cheerful, and professional!
This amazing tool lets you enhance your content with incredible visual and auditory features that guarantee to captivate your audience.
With complete control over every element of your video, from colour grading and special effects to sound editing and animation, the possibilities are endless. Prepare to explore a whole new world of creative styles and techniques that will revolutionise the way you produce content.
Unlock your inner creativity and level up your content with a powerful tool that takes your video editing to a whole new level!
You no longer have to settle for mediocre videos when you have this innovative and versatile tool at your fingertips. Don't hold back, elevate your video-making game today!
Tips to Create Video From Script 😲
Keep it short and concise. The ideal video length is between 1-2 minutes.

Use visuals to grab your audience's attention.
Incorporate a call to action to encourage engagement.
Add captions to increase accessibility.
Use a friendly and conversational tone to connect with your viewers.
Pay attention to your audio and make sure it's clear.
Make sure the pacing is just right and there's enough time for viewers to digest the content.
Test different versions of videos and iterate on what works best for you.
Optimise your videos for different platforms. The ideal video format can vary depending on the platform you're using.
Use analytics to measure the success of your videos and track engagement metrics over time.
Include a trailer or teaser in your social media posts to draw attention.
Share your videos across multiple channels to maximise reach.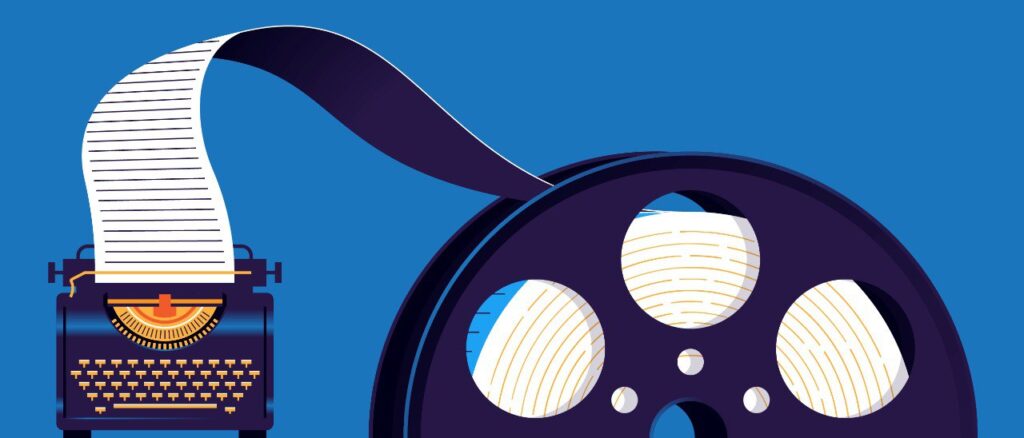 Creating a video can seem like an intimidating task, but with the right tools and resources you can produce professional-grade content that will make your audience stop and take notice.
With Elai.io's innovative technology, you'll have everything you need to turn your ideas into reality. So get creative, start crafting, and make your mark on the world with AI-powered videos. 🙌
In conclusion, having a good script to video software can be an invaluable asset for content creators. It can help you create amazing visuals for your project without breaking the bank, and ensure that your vision shines through every step of the way. 
From crafting an engaging script to bringing that script to life visually, this incredible tool provides immense control over any and all aspects of video production. 🙀
Converting your script into a video has never been easier thanks to video makers. By following the simple steps outlined in this post, you can create an engaging video that effectively communicates your message to your audience. So why not give it a try and see how you can make your content stand out with a video? 🤔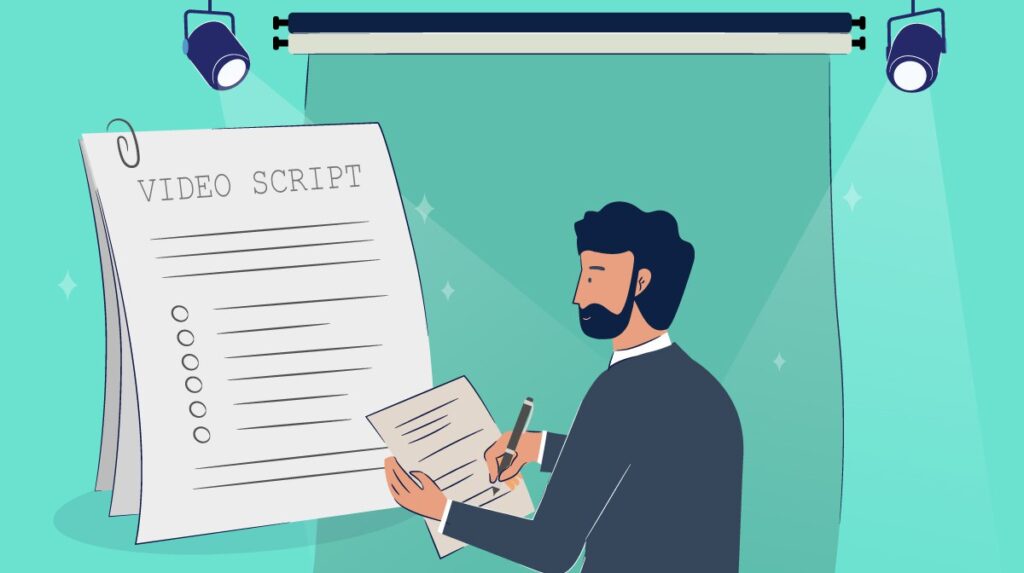 You no longer have to worry about technical and budgetary limitations or have someone else's vision cloud your own. With a good script to video ai, you can bring any concept you think of into animated reality – allowing you to express yourself freely like never before! 😱
Creating engaging content requires creativity, time, and resources. A video maker Elai.io provides a quick and easy platform to convert your script into an interactive and visually appealing video. By following these simple steps, you can create a video that resonates with your audience and effectively communicates your message.
So next time you're thinking of creating content, consider using a script video generator Elai.io to bring your vision to life. Do not hesitate – if you're ready to make great visuals for your projects, explore what this type of software might offer you today! 🚀