How to Convert Audio to Video: A Step-by-Step Guide for Using Elai.io
Vitalii Romanchenko
Given the current trends set by social networks, now everyone wants to receive information in a quick and simple format. This can be explained by the rapid development of technologies used by digital giants that do not lose their popularity, but on the contrary, gather more and more users.
We use these benefits that save our time and simplify communication, and this cannot but affect our perception of information. I think you will not be able to deny that in the choice between text and video, video has more advantages both in terms of impact on the viewer and in its simplicity.
Without spending a lot of effort and time, our visual memory is activated in such a way that thanks to the beautiful color image, we remember the key moments and analyze what we saw more quickly. This is what is used in marketing strategies, promotional products, presentations, design and educational purposes. The best advantage is that it allows you to convey information not only in a short period of time, but also creates an emotional connection with the viewer, which is often used to attract an audience and increase brand awareness. 

Elai.io is the Ultimate AI Video generation platform
The Elai.io team always tries to stay on the same page with our users. We understand your needs and requests very well, so every day we work on the result so that you can use the advantages of our platform. Each creator can adjust their settings in the choice of music, transitions, and even brand the video by inserting their logo. In a few minutes, you can turn image and audio to video that will help you create content without spending additional money on a studio and actors.
Is It Possible To Convert From Audio To Video File?
As you have already noticed, among the wide selection of functions, users have the opportunity to work not only with text, but also with audio. If you have your own recording, you can easily use it, our system allows avatars to adapt to any audio and get a realistic result. It is not a problem if you want to add a personal audio file, just make sure that its duration does not exceed a minute and the avatar of your choice will voice your speech. So if you are looking for an audio to video maker, Elai.io is the ideal option for easily matching audio to video with ease. We are currently supporting most audio formats (mp3, wav, ogg, aac, m4a).
Learn How to Convert Audio to Video File
Here is a step-by-step guide on how to change mp3 to mp4:
1. Choose your file, and please make sure that it belongs to one of the listed formats: mp3, wav, ogg, aac, m4a. The length of the recording should not exceed 60 seconds.
2. You need to log in to your account and open the video editor.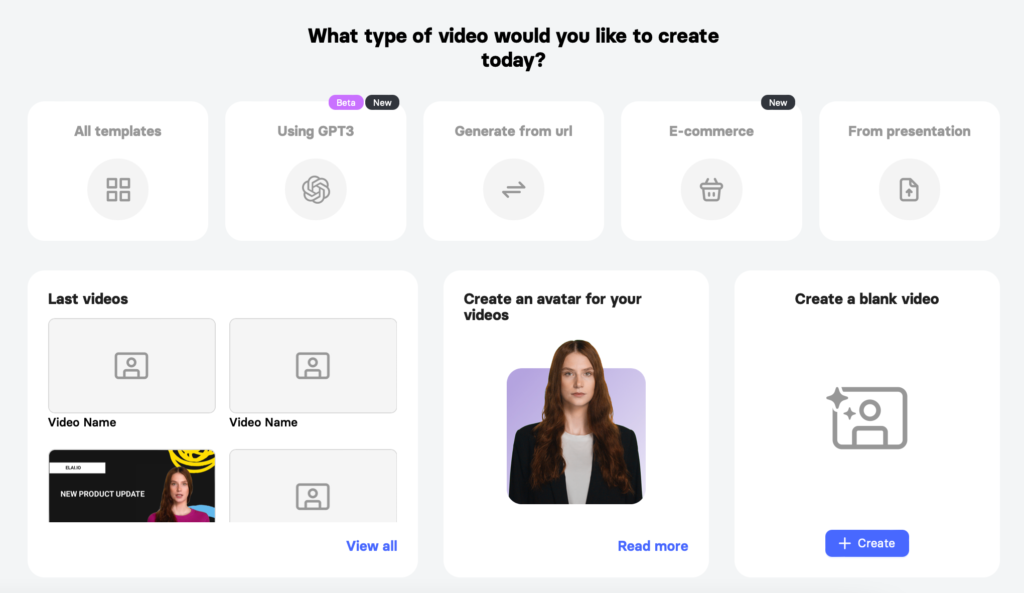 3. Upload a voice file (not longer than 60 seconds).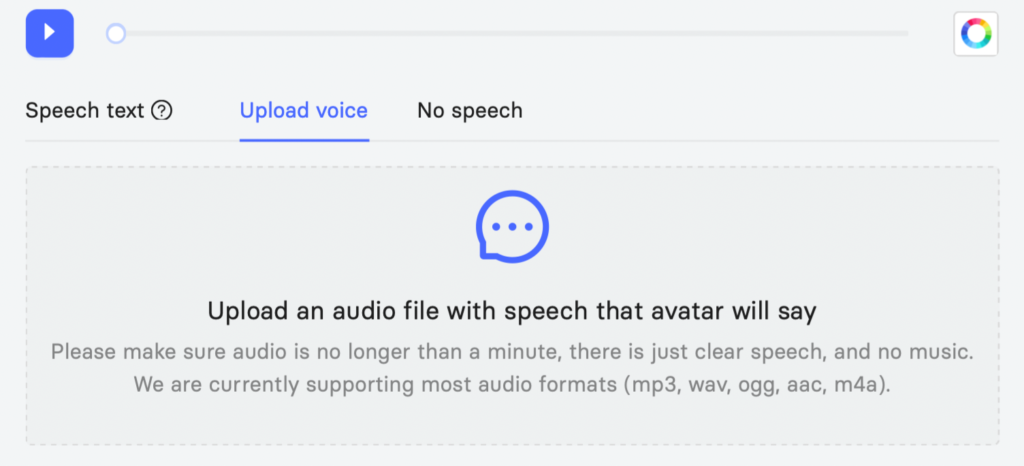 4. Select an avatar that will represent your voice acting.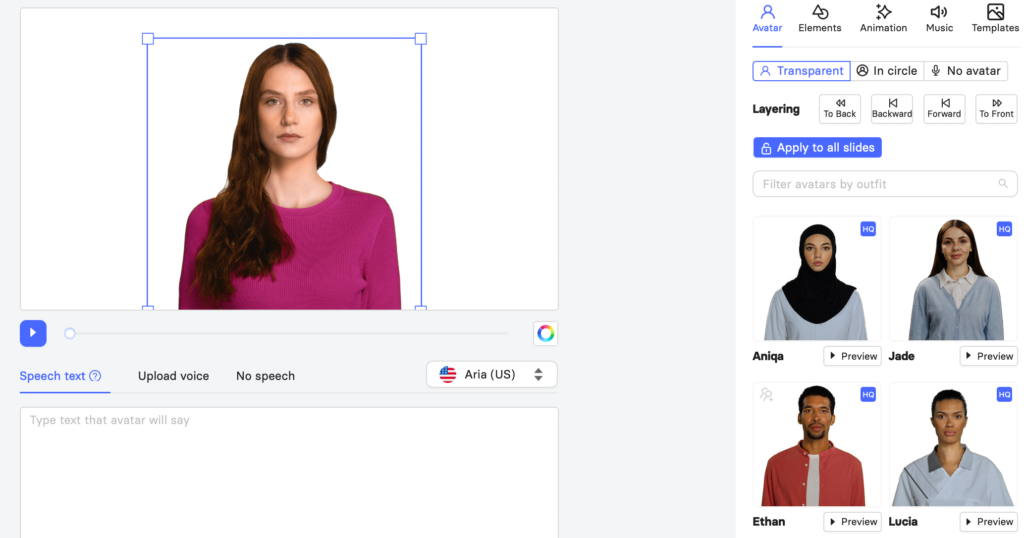 5. Decorate your video with transitions, visual effects and elements that will perfectly complement your idea.
6. Click on render and wait for a notification that it is ready.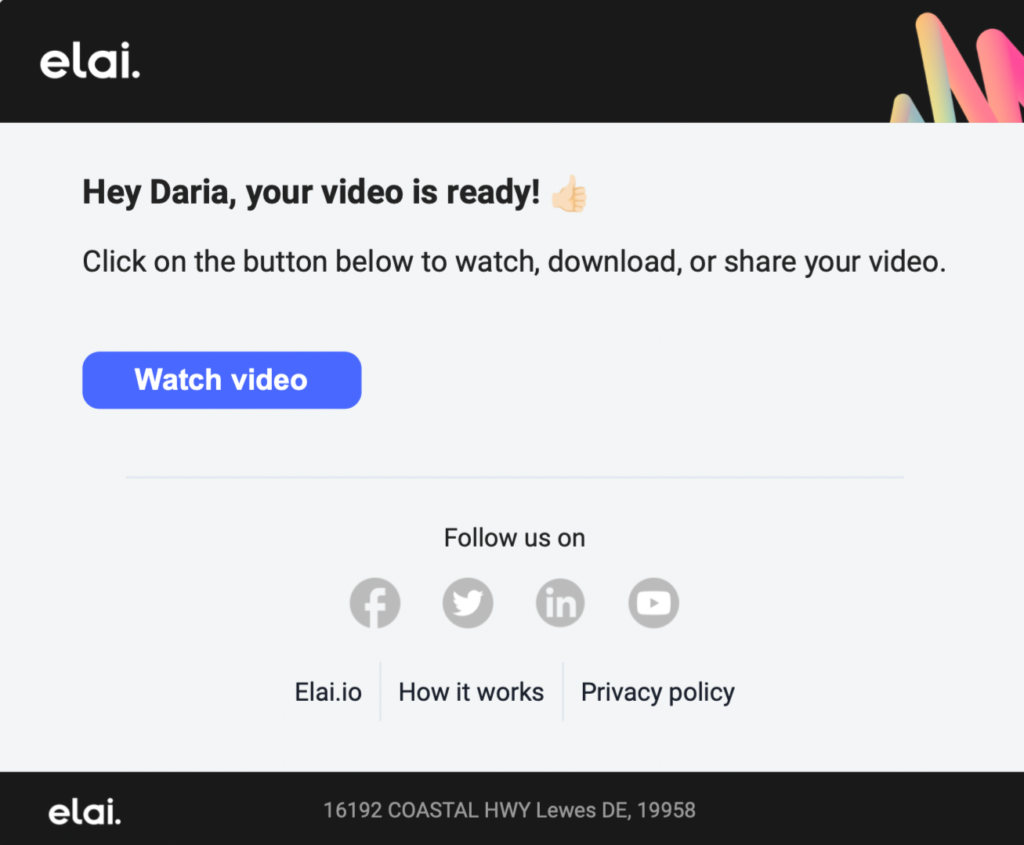 Using avatars is the best solution for your product for several reasons.
It's a unique and personal touch to your videos. Whether you want to convert audio to video with picture for business or personal use, an avatar can help to make it more engaging and relatable to your audience.
Avatars are a versatile solution. They can be used in any type of video, from marketing videos and product demos to educational videos and personal vlogs. With an avatar, you can create a consistent look and feel across all of your videos, regardless of the subject.
Creating a digital human is easy and affordable. With Elai.io, you can create a high-quality avatar in minutes, without needing any special equipment or software. We offer a wide range of customization options, so you can create an avatar that perfectly represents your brand or personality.
Using human narrators in your videos is a great way to make your videos more engaging, relatable and personalized. It also helps you to create a consistent look and feel across all your videos and affordable way to do it. With Elai.io, you can easily get a high-quality result that will take your videos to the next level.
Maximizing the Potential of Elai: Tips and Tricks
If you want to learn more than just how to turn mp3 into mp4, here are some tips:
Keep your video concise and direct. Elai can handle longer videos, but shorter videos will give you better results and save time.

Combine both AI-generated and manually-created content for optimal results. AI can produce great results, but adding a personal touch through manual content can enhance the final product.

When using Elai for voice-over, ensure that you provide it with a well-written script. Elai can generate audio on its own, but uploading your own audio can lead to more precise results.

Experiment with different video formats to find the best fit for your video. Elai can work with various formats, so try different options until you find the desired outcome.

Utilize the custom avatar and voice cloning features for a highly personalized experience.