How to Make an Instructional Video, the Easy Way | Elai.io
Vitalii Romanchenko
Hey there 👋 Did you know that the average internet user spends over 6 and a half hours browsing the web each day? It's true! And what are people using the web for, you might ask? According to recent studies, almost half of the internet users say they use it to research how to do things. 🙌
Whether it's learning a new hobby, fixing something around the house, or simply satisfying our curiosity, the internet is a vast repository of knowledge just waiting to be explored. 😱
In our fast-paced digital world, we turn to the internet to find answers to our daily troubles. From fixing a clogged sink to addressing technical hiccups, we heavily rely on how-to guides and instructional videos to get the job done.
That's why it's no surprise that instructional videos have become a preferred and powerful method for employee training and customer support. A recent survey found that 87% of businesses are now using video as a marketing tool, while 85% of American internet users watch videos online. From learning new skills to troubleshooting common issues, more and more people are turning to how-to videos for help.😎
In this blog, we'll explore the many benefits of using instructional videos for employee training and customer support. Plus, we'll share essential tips and ideas to help you get started. Start creating informative, engaging videos that will make a real impact today! 😲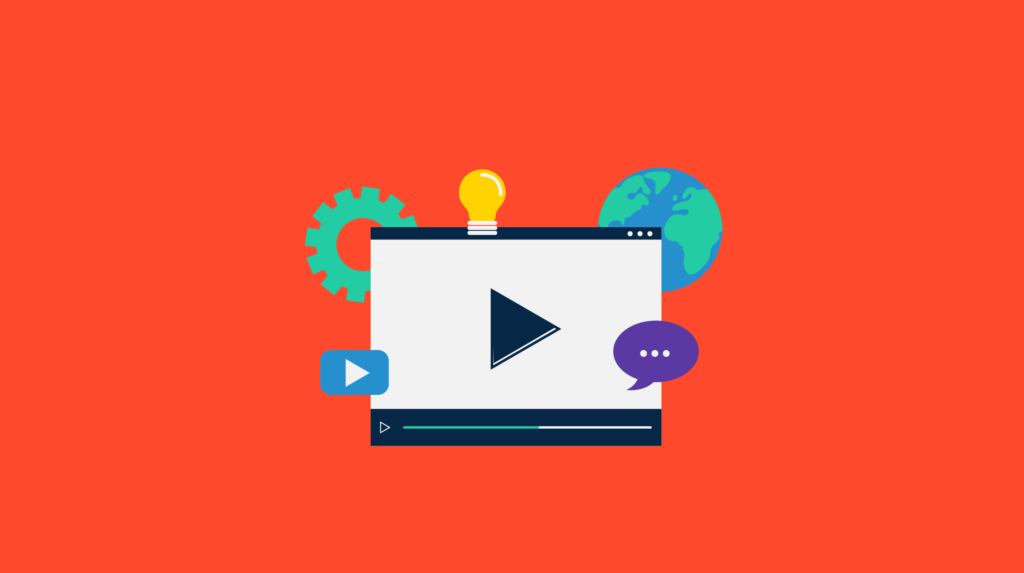 Discover How to Make an Instructional Video 🤗
Instructional videos have become increasingly popular in recent years as more people turn to online platforms for learning. But what makes a good instructional video?
First and foremost, it should be clear and concise. A good instructional video should break down complex concepts into small, manageable parts, using simple language and easy-to-follow visuals. 📲
In addition, it should keep the viewer engaged and interested throughout the entire video, using a variety of techniques such as humour, storytelling or animation.
Finally, a good instructional video should be accessible, meaning it should be available in different formats and able to be viewed on a variety of devices. 💻
When all these elements come together, a good instructional video can make learning a new skill or concept simple and enjoyable. 😱
Types of Instructional Videos 🙀
These are super cool videos but can be pretty complex and pricey since they involve actual people and studio filming. These are perfect if you're looking to teach physical and hands-on skills. However, if you're looking to teach software or procedural how-to's, producing this type of video might take up too much time and money.
Creating AI videos couldn't be easier – all you need is an AI video maker and a script! In just minutes, you'll have a fully functional video created right from your computer. No experience in instructional video creation is necessary! Plus, unlike live-action videos, AI-generated videos offer the ability to edit and upgrade anytime you want. 
3. Over-the-shoulder screencast tutorial videos
With just a few clicks, you can record yourself performing a task and showcase your expertise. Plus, don't forget to add audio narration and visual aids to really make your tutorial stand out. Get ready to impress your audience with your tech-savvy know-how!
4. Animated how-to videos 📝
They're crafted with 2D vectors and are user-friendly so everyone can easily access and utilise them. You don't have to worry about setting up a professional filming studio or hiring actors either. All you need is some mad skills in animation software like Powtoon or Adobe Animate.
While they require larger budgets and longer timelines like live-action videos, animated training videos are worth every penny in capturing your audience's attention.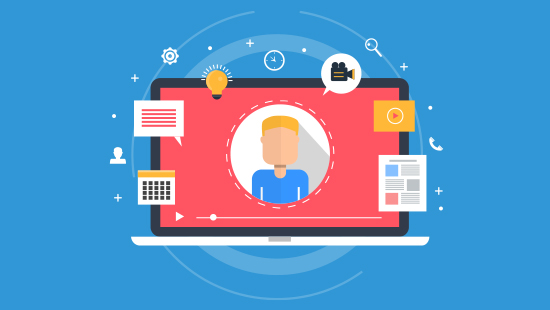 The Subtleties of Making Instructional Videos 😜
Instructional videos are a valuable tool for employee training in many ways. They can be used for training on software/tools, equipment operation, and the development of soft skills. 🥳
For instance, a business can record demonstrations of how to use a software program, and all new employees can access the videos to learn faster. Creating clear instructional videos is essential for new staff to understand the fundamentals of a business's message and practices. 🤗
Studies have shown that people retain more information watching a video than reading. Lastly, instructional videos for employee training are especially useful for remote or distributed teams.
Whether you call them video tutorials, or product guides, these videos provide practical, useful insights that learners can replicate on their own or use to make informed choices. 🎉
In today's digital age, YouTube has become the go-to platform for instructional videos. Whether you're looking to learn how to change a tire, bake a cake, or fix a leaky faucet, chances are you can find step-by-step guidance on YouTube.
The best part? Youtube instructional videos are not only informative, but they can also be incredibly creative.From stop-motion animations to time-lapse tutorials, YouTubers are using all sorts of innovative techniques to instruct and inspire their viewers. 😇
Instructional videos for students are designed to guide them through difficult topics step by step, making learning a more interactive experience. Whether you're studying for a test or simply trying to grasp a difficult concept, instructional videos can provide the additional support you need to succeed.
Creating instructional videos can be a challenging yet rewarding process. From start to finish, each step requires attention to detail and a creative spark. One must first identify the specific topic to be presented and then research to ensure accuracy and completeness. 🚀
When it comes to filming, lighting, sound quality, and overall instructional video production can greatly impact the viewer's experience. Post-production editing can also be a critical component in creating a cohesive and engaging final product. The end goal of an instructional video is to effectively communicate information to the viewer in a clear and concise manner.
Whether you're creating a video on a complex subject or a simple how-to guide, taking the time to produce a high-quality instructional video can provide long-lasting benefits for both the creator and the viewer. 😎
Get ready to inspire and engage with instructional videos – the memorable and effective tool that's perfect for training employees and educating customers on your products and services. 🙌
How to Create an Instructional Video? 🤔
Step 1: Feel yourself like a viewer
Planning ahead before scripting can make all the difference. Ask yourself:
– What do you want your video to accomplish?
– How much does your audience already know about the topic?
– Where will your video be viewed?
Taking these factors into consideration can help guide your content and achieve your objectives.
When preparing a training video, it's important to start by defining your learning goals. To do this, consider the following points:
Determine the video length and pacing based on the technical complexity of the content. Use a slow pace to explain key concepts, and consider including reminders of basics.

Decide on visuals that best suit your purposes, such as product photos, screen recordings, animations, or diagrams.

Choose construction elements like interactive features or emotional testimonials that will increase engagement and connection with your audience.
Step 2: Write your best script
Attention all instructional video creators! The script is your roadmap to success. Want to ensure your video is informative and engaging? Our comprehensive guide on video scriptwriting is a must-read.
Get started by jotting down the essential points that support your video. Then, build upon these with visual aids, keeping your audience, goal, and platform in mind. Remember to adjust your tone and language accordingly.
Step 3: Choose your perfect software
For more comprehensive tools with built-in features for video creation, consider trying out AI video makers. Elai.io, for instance, offers stunning AI avatars, over 65 language options, and diverse templates to choose from – all with just one click. Give your instructional video the professional edge it deserves with the help of Elai.io.
Step 4: Choose a video template
Create a standout instructional video by selecting a template on your chosen software and customising it with your own visuals and script. It's quick, easy, and guarantees a polished and professional end product. Follow the steps today and boost your online presence with compelling video content.
Step 5: Create your video
Create professional-looking instructional videos easily with Elai.io's AI video maker. Simply hit the Generate button and all the necessary tools are at your disposal in one convenient location. No prior experience is needed!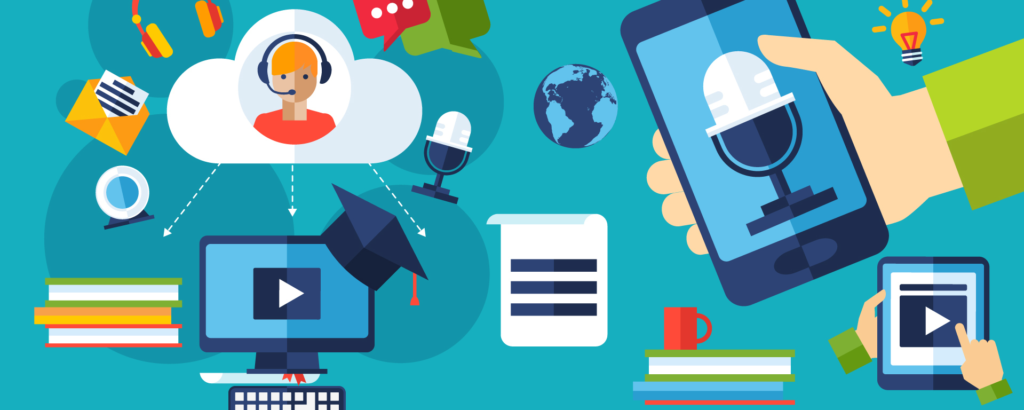 Mistakes You Should Avoid When Learning How to Make Instructional Videos 😱
Instructional videos are a necessary tool for any business looking to stay ahead of the competition in today's digital world. Creating employee training videos with instructional hints and supporting materials make it so the workforce operates efficiently.
In the same vein, customer support videos will develop customers' trust and loyalty while also reducing product-related issues. By ensuring that videos are straightforward and engaging, this tool will keep audiences engaged and motivated, delivering a more significant benefit to businesses than traditional training instructions.
1. Do not pick complicated software if you do not need it. 📲
Creating videos can be a challenging task. It can burn a hole in your wallet, take up a lot of your time, and leave you feeling overwhelmed. Plus, even if you do manage to conquer the software learning curve, it's all for naught if your videos come off as amateurish and unappealing.
2. Don't make the video too long. 😋
Don't stress over video length. Keep it simple and trust your instincts. Err on the side of brevity when in doubt, especially if you're new to the game. Shorter videos mean less room for errors and quick fixes. Keep it snappy and straightforward!
3. Be clear when you give instructions. Don't be too vague. ✏️
Unleash the power of instructional videos, and watch your audience master the same steps after just one viewing! But beware: being too vague may cause frustration and ruin your promised results. Get clear, get concise, and get engaging!
4. Do not put anything in your video that will take away from it. 🧠
Unleash the power of visuals in your instructional videos! But, like with great power, comes great responsibility. Your audience needs visuals that demonstrate your steps clearly and concisely.
Don't overdo it with overly complex graphics, and always ask yourself if your visuals match your audience's level of understanding. It's time to captivate and educate with the perfect visuals.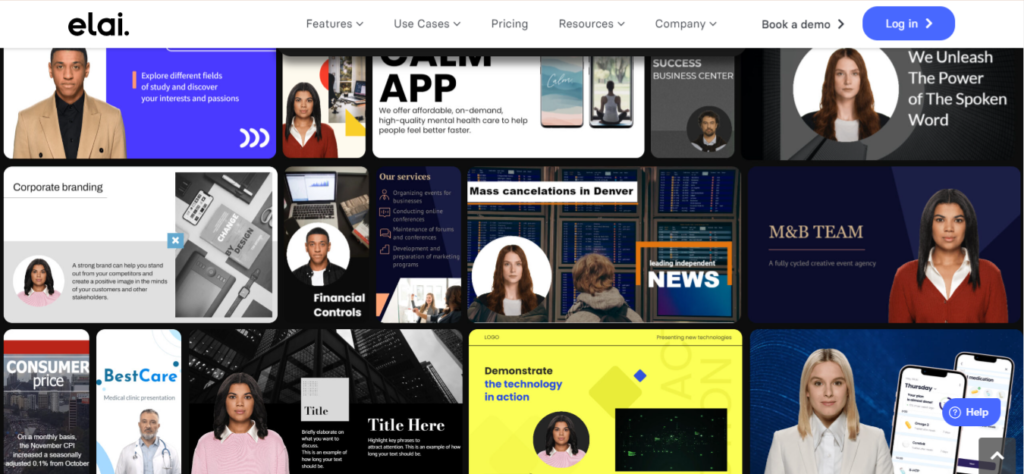 5. Don't avoid using a human face. 😎
By incorporating this key element into your content, you'll create an emotional connection that fosters trust and credibility. Why settle for distant interactions when you could cultivate a following that actively listens and follows your every word? Embrace the power of human-like interactions and watch your influence skyrocket.
6. Don't have poor sound quality. 🚀
Don't let bad audio sabotage your message! Unprofessional sound can be a major buzzkill for your viewers, hindering their ability to follow your cues. Let's face it, lousy audio can leave a bad taste in the consumer's mind, painting your brand as low-quality.
7. Don't forget to optimise for silent viewing. 🙌
Your audience is diverse and ever-evolving. Some watch your videos in the bustle of public spaces, while others face hearing challenges. Don't lose out on their engagement by restricting access to your content!
Give them the power to hit play in silence and embrace ultimate inclusivity. Your brand is bigger when everyone is a part of the conversation.
How to Make an Instructional Video with Screen Recording? 🤔
Creating an instructional video with screen recording may seem daunting, but with a little creativity, anyone can produce a visually engaging and informative tutorial.
The first step is selecting the right screen recording software – one that allows for customization and editing capabilities. 😊
Once you have your software in place, it's time to plan out your content. Keep in mind that brevity and clarity are key; focus on one topic at a time and break it down into step-by-step instructions.
In addition to adding visuals and text overlays, consider incorporating background music or voice overs to keep your audience engaged. 👋
With these tips in mind, you'll be well on your way to creating a successful instructional video with screen recording.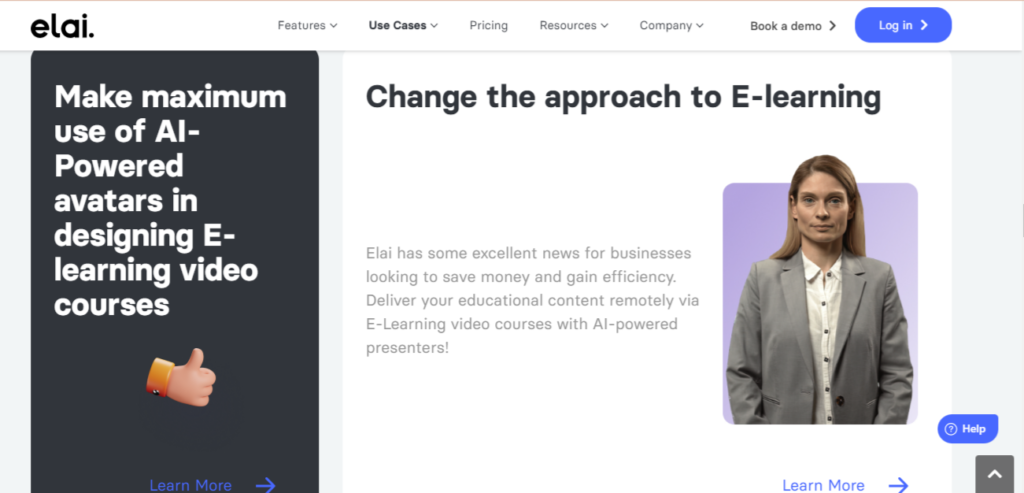 In our fast-paced world, instructional videos have become an increasingly popular method of learning. But what makes an instructional video effective? It's not just about delivering information, but also about engaging the learner and keeping their attention throughout the entire video.
Creative visuals, clear explanations, and a conversational tone can all contribute to an effective instructional video. Additionally, breaking down complex concepts into smaller, easily digestible parts can help learners retain information better. By utilising these techniques, instructional videos can be a powerful tool for anyone looking to expand their knowledge and skills.
Using instructional videos can have a significant impact on the overall performance of your business. By increasing employee engagement and retention, reducing product returns, and improving customer satisfaction, you can take your business to the next level.
Always keep in mind that the quality and effectiveness of the video will have a direct impact on the outcome of the video's purpose. With the tips and strategies outlined in this blog, you can start creating instructional videos that are sure to engage and educate your viewers proficiently.
Elai.io is the perfect tool for creating effective instructional videos. With this revolutionary software, you can produce high-quality instructional videos that will captivate and educate viewers at every level of understanding. You can unlock your potential and create educational content that will propel your business to success!
Try out instructional video maker Elai.io today and experience the power of human-like interactions and watch your influence skyrocket.